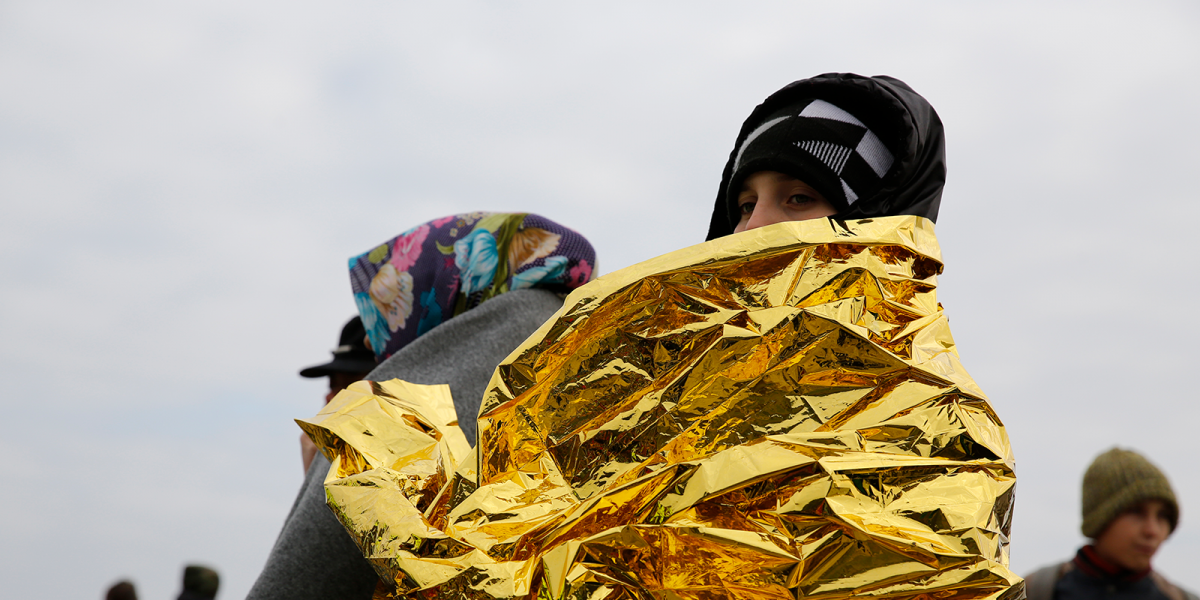 What is access to protection?
People fleeing from conflicts and persecution have the right to seek and gain protection in Europe.
This means in practice to physically reach the European territory without risking one's life and being able to gain access to fair asylum procedures and to dignified reception conditions.
Challenges in today's Europe
Current situation

Existing migration rules in Europe are designed for tourists, professionals, students. There are also procedures for people to join close family members already in Europe. None of these rules are adapted to the situation of people fleeing armed conflict or persecution. As a result, these people cannot simply board a plane and travel to Europe. Instead, they are forced to risk their lives in long and dangerous journeys.

What we know

There is hardly any legal way for people in need of protection to get to Europe.
Thousands of people lose their lives in the attempt to reach Europe.
Reception conditions are often inhumane and inconsistent across Europe.
Access to fair asylum procedures is not ensured everywhere in Europe.
A group of refugees and migrants on a raft approach the shores of the Greek island of Lesbos (Photo: Darrin Zammit Lupi).

Safe and legal pathways for people seeking protection
We advocate for

JRS advocates for safe and legal pathways so that people who need protection in Europe do not need to embark on life-threatening journeys.

This is achieved by

Expanding resettlement programmes
Facilitating family reunification
Humanitarian visas
Facilitating access to other legal pathways

Common European Asylum System
We advocate for

JRS advocates for common European rules on asylum procedures and reception condition that meet the necessary standards in order to respect asylum seekers' human rights and dignity.

This is achieved by

Ensuring swift and formal registration in the asylum procedure everywhere in Europe.
Reforming the current rules to determine the state responsible for an asylum application to take in cosideration the preferences and needs of asylum seekers and ensure a fairer distribution of responsibility among European states.
Promoting small-scale reception facilities as the preferred reception model for asylum seekers as opposed to large camps or reception centres. Such facilities are more conducive to encounter and inclusion within the local communities.
Our work
Resources




This report presents the findings of a three year project monitoring human rights violations at the gates of Europe.

Thousands of people seeking protection have come to Europe. Who are they? Where do they come from? Even more – What pushes these people to dangerous and costly travels? What is their hope? Where do they find the courage to be people on the move?

Journeys of Hope started as a documentary series of live weekly dispatches from journalist Danielle Vella and photographer Darrin Zammit Lupi following refugee routes from February to March 2016 – listening to their voices and documenting their travel as they faced so many obstacles.

With border closures and restrictive migration control mechanisms, the realities on the ground may have changed, but the individual voices, hopes and dreams of people seeking a new, safe life in Europe have not.

Programmes

The Protection at the External Borders project monitored human rights violations and documented findings and policy recommendations in the report Forgotten at the Gates of Europe.

Campaigns




Safe and legal pathways are necessary so that people in need of protection can exercise their right to seek asylum in the EU. The EU and its Member States should create more safe and legal pathways to Europe and work toward an EU that leaves no one behind, true to its values of protection and respect for human rights.