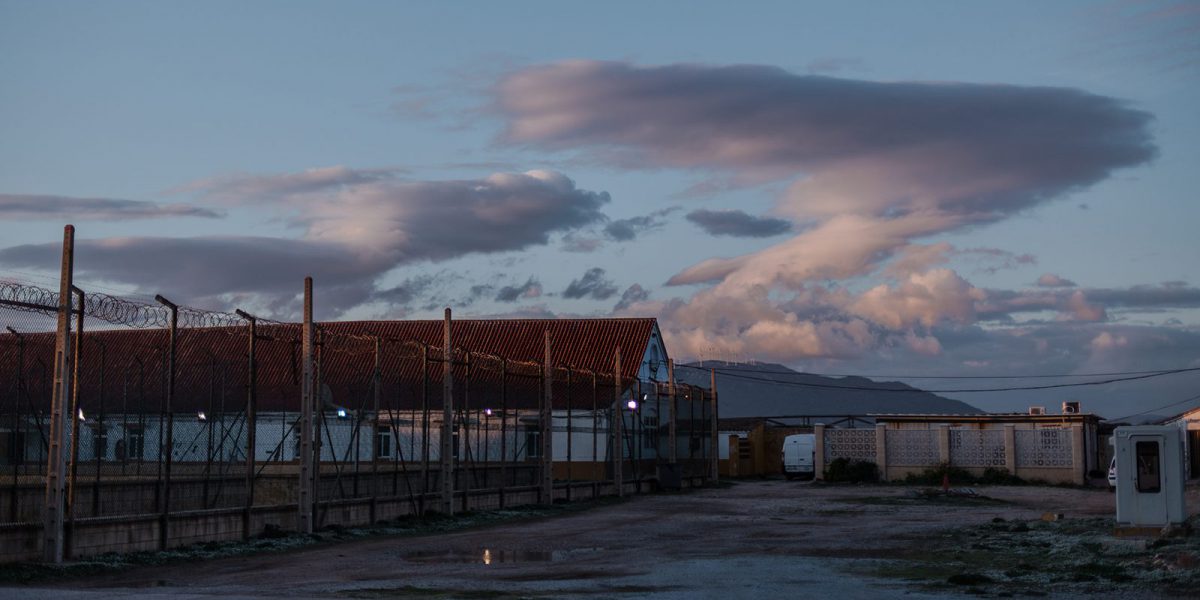 What is immigration detention?
Immigration  detention  refers to the  detention of migrants (including asylum seekers),  either  upon irregularly seeking  entry  into  a  country  or pending   deportation,   removal   or   return  from a country.
Challenges in today's Europe
Current situation

The use of detention in immigration procedures is widespread among European states. In fact, ongoing political and legislative developments even show a trend towards increasing the possibility to resort to it.

Policymakers often present the use of detention as a necessary evil to enforce returns and deter irregular migration.

There is no evidence supporting this argument.

What we know

Thousands of people in Europe, including children and vulnerable people, are hold in immigration detention. The vast majority of them have never committed a crime.
Detention conditions often violate people's dignity and hampers their access to fundamental rights.
Large evidence shows that detention has far-reaching harmful consequences on people's physical and mental health.

End detention by investing in alternatives
We advocate for

JRS advocates to reduce the use of administrative detention in all circumstances and to work towards eliminating the practice of detention altogether.

This is achieved by

Investing in the development of alternatives to detention, that is any policy, practice or legislation allowing asylum seekers and migrants to live in the community with freedom of movement, respecting their right to liberty and security.
Ensuring that such alternatives to detention will include invidual professional accompaniment for each asylum seeker and migrant involved, in order to reach the correct solution for their individual situation, such as the return to the home country, a protection status or regularisation.

Guarantee respect of fundamental rights in detention
We advocate for

Despite JRS's advocacy to the end of it, immigration detention is a reality today. In this context we advocate for detention to be used as a very last resort and for detention conditions that respect human dignity and guarantee access to fundamental rights such as appropriate medical and legal assistance.

This is achieved by

Clear legislative frameworks, including detention timelimits, regular judicial reviews of the legality of detention and the possibility for migrants to effectively challenge the decision to detain them.
Ensuring professional legal and medical assistance in detention centres.
Ensuring transparency about detention conditions among others by ensuring contacts among detainees and the outside world, for instance by facilitating visits from NGOs, such as JRS.
Our work
Resources




The report is the main result of JRS Europe's Detention of Vulnerable Asylum Seekers in Europe project. Its main conclusion is that detention deteriorates the physical and mental health of nearly everyone who experiences it. Symptoms related to severe depress and anxiety, as well as insomnia, loss of appetite and migraines, are frequently reported. The negative effects of detention are found to be related to how well one is informed about immigration procedures, detainees' connections to support in the outside world, and the time length of detention.

Programmes

This project uncovered the vulnerabilities of asylum seekers and migrants in detention in 23 EU Member States, represents JRS's most substantial region-wide research on detention. Its findings and recommendation are still relevant and continue to underlie our advocacy against the harmful practices of detention.

Campaigns




Detention of migrants and asylum seekers is not necessary. The EU and its Member States should invest in manifestly more cost-efficient, more humane and more effective measures instead. We should leverage the experience gained from alternatives to detention and work toward an EU that leaves no one behind, true to its value of freedom.