Advocacy in action: working as a network in Europe
11 April 2022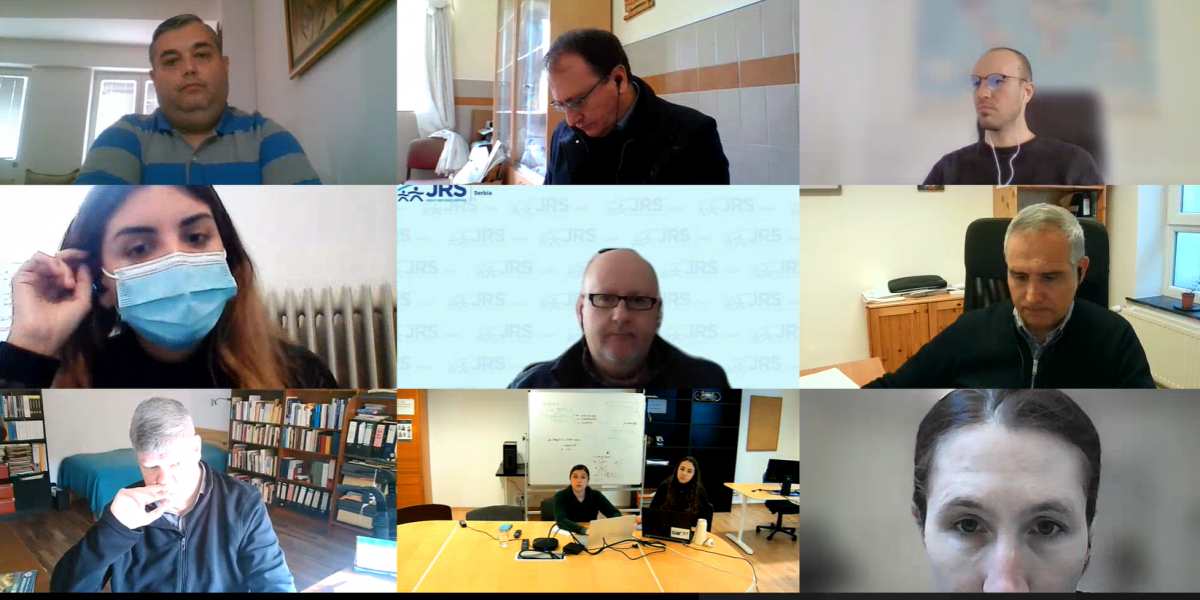 Despite restrictions to organize in person meetings due to Covid-19, in the past two years JRS Advocacy Taskforce has continued working online and bringing together advocacy officers from national country offices across Europe. 
The meetings provide the opportunity to discuss policy issues and recommendations, to coordinate common activities and to increase the capacity of the network through training and mutual learning. 
In the last few months, the JRS Europe Policy and Advocacy Coordinator, Claudia Bonamini, led several meetings on different topics relevant for the network in the European region. 
On 6 October 2021, JRS Europe organised a taskforce meeting with the focus on Afghanistan. A presentation about the EU response to Taliban power seize in Afghanistan opened the session, followed by a discussion about the role of JRS Europe advocating for solutions such as humanitarian visas and humanitarian corridors for Afghans. Finally, the participants from each JRS country offices shared the relevant practices concerning Afghans citizens in their countries in the areas of legal pathways and evacuation, asylum procedures and returns. 
On 10 November 2021, the Taskforce met online to discuss about the state of play of the EU Pact on asylum and migration. Negotiations on the Pact, proposed by the European Commission in September 2020, are still going on in the European Parliament and the Council of the European Union. Claudia Bonamini shared the latest state-of-play about the different directives and regulations of the Pact, and the national advocacy officers shared about the relevant discussion in their countries. Finally, the Taskforce exchanged ideas on possible joint EU related advocacy. 
The last task force meeting on hospitality-driven reception took place on the 1st of March 2022. Based on a draft prepared by JRS Europe, the country offices exchanged their views about the defining elements for reception models based on hospitality. Furthermore, the offices of Spain, Ireland, Romania and France shared about their national advocacy activities in the topic.   Advocating for models of reception that put asylum-seekers at their core and foster encounter and participation with the local community is part of the broader advocacy on access to protection and ensuring integration from day one, that are pillars of the strategic framework for JRS in Europe.