Syria: JRS centre offers a fresh start to Iraqis
28 May 2012
|

Zerene Haddad, JRS Middle East and North Africa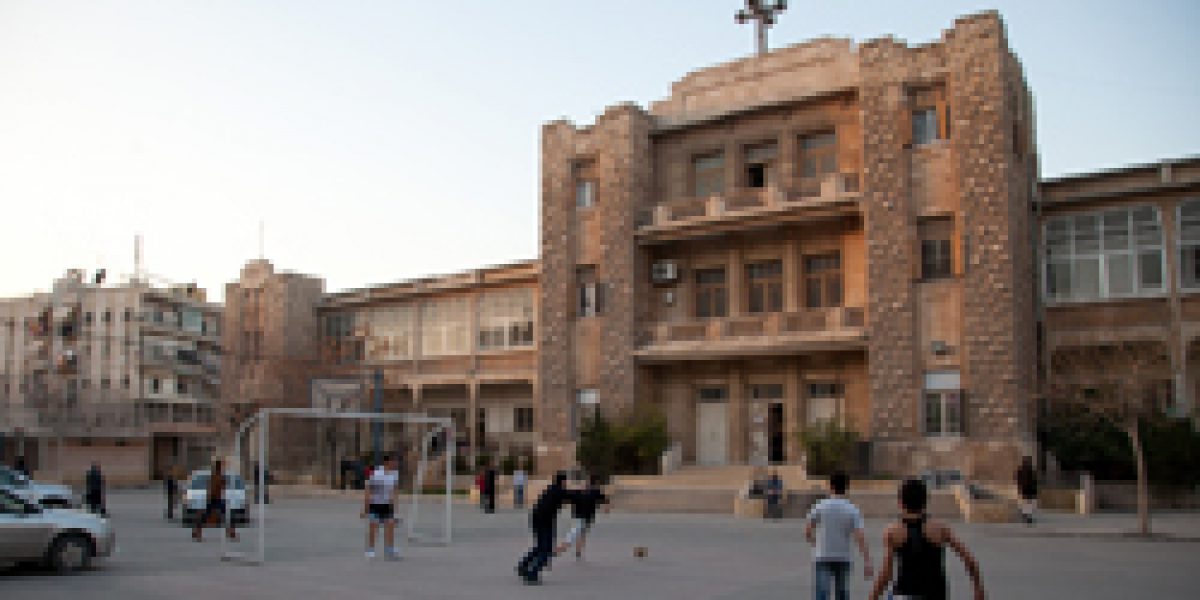 Aleppo, 28 May 2012 – After his daughter, Ghufran, was shot in the leg and his home and business attacked, Bassam Abdullah had reached his limit. Six days later he fled. In 2010, three years later, his wife and four children came across the JRS Deir Vartan Centre, a stroke of luck which changed his life.
In Iraq, Basssam was worried about his children's health. Ghufran was particularly traumatised by the attack, and her father's inability to prevent it.
Now Bassam is one of the few Iraqis fortunate enough to find a job and a safe space for his family. It was they who encouraged him to take the international computer driving licence (ICDL) course offered by JRS.
"I'm 47 years old, and at first I thought it would have been difficult to start studying again. But when I came to the centre I met good people. I felt relaxed; I could talk freely to people. It was like my home in Iraq. Everybody is happy to support you and help you out", said Bassam.
"We feel at home at the centre. In some way it makes up for not having our extended family around anymore. Everybody was so open. You really felt they value each and every person, regardless of their ethnic origin or religious affiliation. This means help and service is offered to everyone without distinction", he continued.
Bassam and his family have truly benefited from this approach.
"My daughters have come out of their shells and become open and sociable, comfortable interacting with their peers. My son is nine years old, and before he was often very rude. After he started participating in the children's activities he calmed down; he doesn't shout loudly anymore and learned how to say thank you. JRS educational activities have encouraged my children to study hard and to be first among their classes in public school", Bassam added.
With the support of his new friends, Bassam's professional life is also improving.
"Now I'm working as an accountant … and my job has become easier since I finished the ICDL course. I can use the internet to learn more and get better at my job. In my opinion, ignorance is not only not knowing how to read and write, it is also not knowing how to use a computer", he stated.
Yet, looking forward, Bassam is still worried about his children's future, and the possibility of making a decent living.
"I never thought of going back to Iraq. I have lost everybody there. My mother has passed away and all my brothers and sisters are married. At first I thought of settling down in Syria, but now I am hoping to be resettled in a safer country", he said.