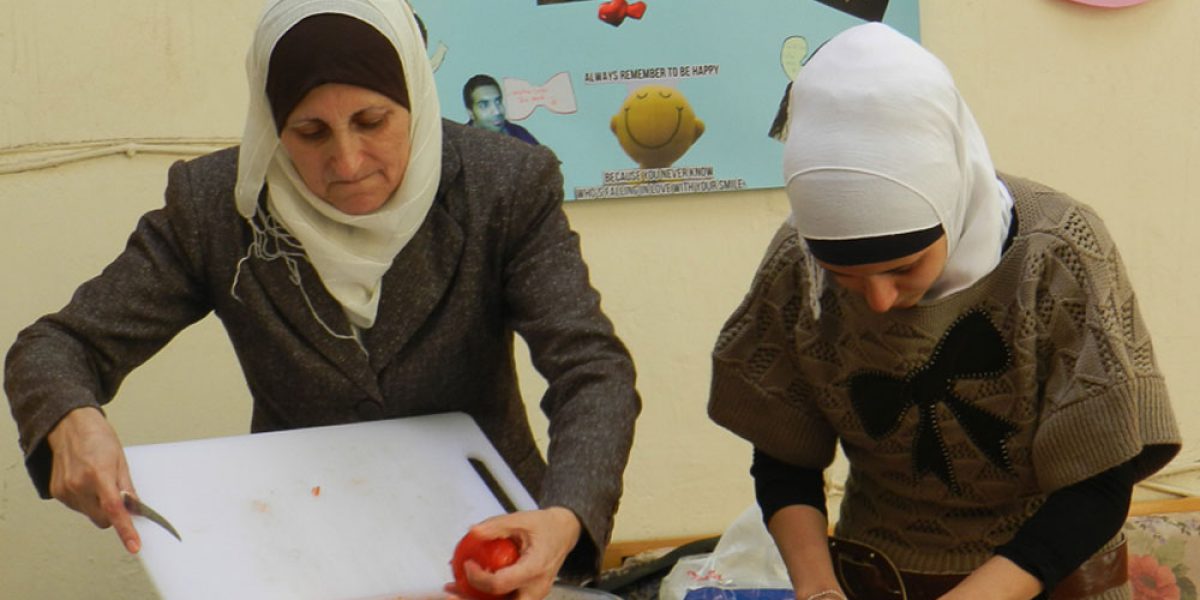 Damascus, 3 May 2013 – How lovely is a meeting between human beings, a meeting in which we desire to show our love and feelings towards each other. I felt something similar to this when I met the families at the JRS St Albert Hurtado House in Bab Touma. Neither I nor they had known each other before, but I felt as if we had known each other for a long time.
When we met for the first time, I knew I wouldn't be able to give them what they needed at this difficult time. I couldn't offer them the physiotherapy or psychological assistance they may needed.
Rather, it was a chance meeting between their and my deep need to express the love inside our hearts, in spite of our different perspectives on what is happening around us.
I met and played with the children who – like many Syrian children – have been exposed to atrocities beyond comprehension. Yet, I'll never forget the look on their faces, their eagerness to be with each other.
God has brought us together to build this country, where everyday lives are separated and destroyed. The more we have this sense of separation, the more we need to get together in this simple way.
I spent my time listening to the stories these families had to tell – the emotions, and sometimes the tears they needed to express. Our conversations weren't just words; they were heartfelt dialogues.
We spent our time together preparing the traditional bean dish which is the most popular Syrian breakfast. Such a simple homely activity felt good despite everything that was going on beyond the walls of the house.
However, what deeply affected me is their feeling of joy in spite of all they have suffered – the houses, memories, loved ones and hopes they have lost. They are still together as families and have the will of life to help each other overcome these difficulties.
For a moment we experienced [in St Albert Hurtado House] the idea of what we dreamed the future in Syria could be like.