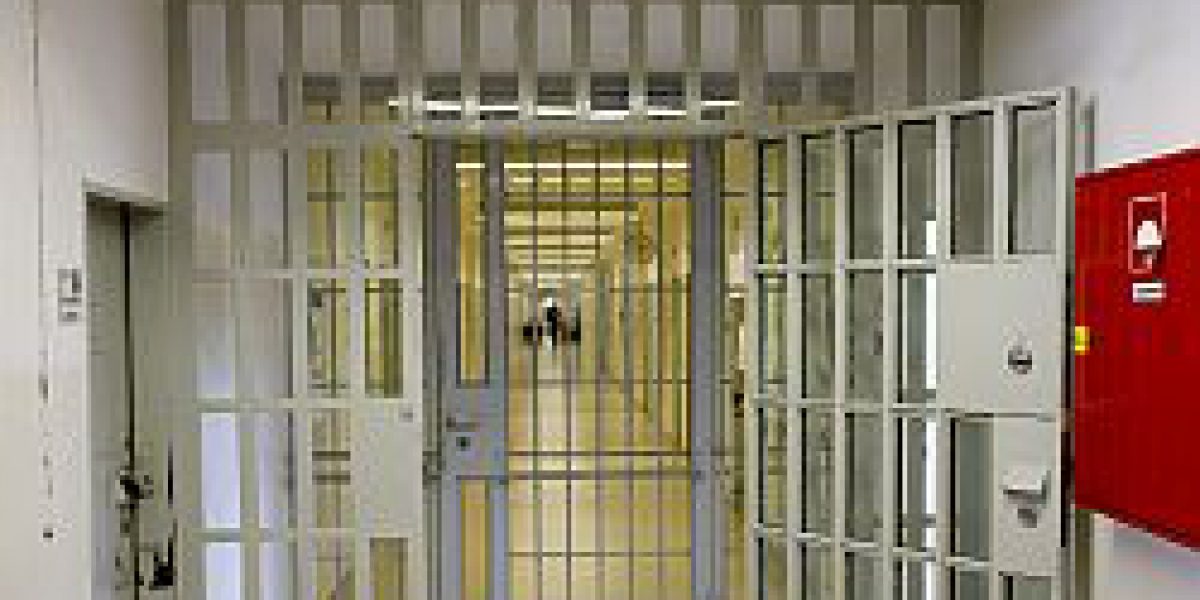 Brussels, 17 December 2013 – Among all of the EU laws on migration, the 'Return Directive' has attracted particular scorn since it was adopted in 2008.
NGOs from across Europe denounced it as a "directive of shame" for allowing governments to detain migrants for as long as 18 months. However recent experiences in the German state of Bavaria are showing that some aspects of the directive can be used to remedy the worst effects of detention.
On 18th November, the Bavarian authorities announced plans to stop detaining migrants in prisons. This policy change came about not by political will, but by judges who have decided in a string of cases that detaining migrants in prisons is contrary to the Return Directive.
These decisions, in turn, are the result of a determined effort by JRS in Munich. During the last eight months alone, their team has supported legal action in 80 cases. It is a remarkable example of how judicial advocacy can improve protection standards for migrants.
Treated as criminals
Most German federal states detain asylum seekers and irregular migrants in prisons. They are held in an isolated wing inside the facility, which keeps them from associating with ordinary prisoners. But this comes with an added cost.
"Migrants who are held in prisons are doubly isolated. As they are kept in a separate wing, they are not able to move about freely as the prisoners can. In addition, their ability to communicate with the outside world is severely restricted", says Fr Julian Halbeisen SJ, a detention-visitor and lawyer for JRS in Munich.
"Moreover, they are made to feel that they have committed a crime, even though that it is not the case at all", he adds.
For many years JRS Germany, based in Berlin and Munich, has argued that the practice of detaining asylum seekers and irregular migrants in prisons is a breach of EU law. As recent experience is showing, they have a point: the EU Return Directive, which sets out rules for how member states can expel irregular migrants, prohibits the use of prisons as places of immigration detention.
Judicial advocacy
JRS in Munich has used resources from its Legal Aid Fund to bring a steady stream of cases to the local and district courts in Bavaria to challenge the detention of irregular migrants in prisons. Judges have followed suit by finding the practice to be contrary to the Return Directive.
This groundswell of local case law has reached the highest German civil court, who is in agreement. Now judges in that court have asked the EU Court of Justice in Luxembourg to clarify whether Germany is correctly applying the Return Directive.
The Luxembourg court ruling on this question will only come in one to two years. Meanwhile, several district courts in Bavaria have argued that until then they will continue to forbid the detention of irregular migrants in prisons.
A positive ruling from the Luxembourg court would would be a catalyst for ending the detention of migrants in prisons throughout the EU, says Fr Halbeisan. Also, all of the legal costs incurred by JRS Germany would have to be paid by the state. Moreover, people formerly detained in the prisons could claim compensation from the state for unlawful imprisonment.
Fr Halbeisan stresses that this major policy shift came about by judicial, rather than political, will. "Without European law and the Return Directive, Bavarian politicians would never have opened a separate detention centre."
He adds that "though it is still a detention facility, it will allow more freedom than the prison conditions migrants experience today. We hope that this will mean less suffering for people in detention".
Next steps
JRS in Munich are now helping local authorities to move migrant detainees into a new specialised detention facility. The staff in the new centre – also located in Munich – have no experience working with migrants, so they have asked JRS for advice. JRS will visit the centre each week and will be in close contact with migrants as they are moved.

Asked how other JRS offices in Europe can follow suit, Fr Halbeisan suggests that they monitor how the Return Directive is implemented by their governments and to take legal cases to their courts to enforce change.
"The key to bringing about change were the judges. Pressure on the government came from the courts", he remarks.
The next opportunity to use this strategy will be to prevent governments from detaining migrants in the first place. The directive states that detention can only be ordered after "other less coercive measures" are used first. This means that migrants must first be given a chance to live in the community.
Fr Halbeisan agrees. "Advocating for alternatives to detention will be our next challenge".
The key to bringing about change were the judges. Pressure on the government came from the courts.