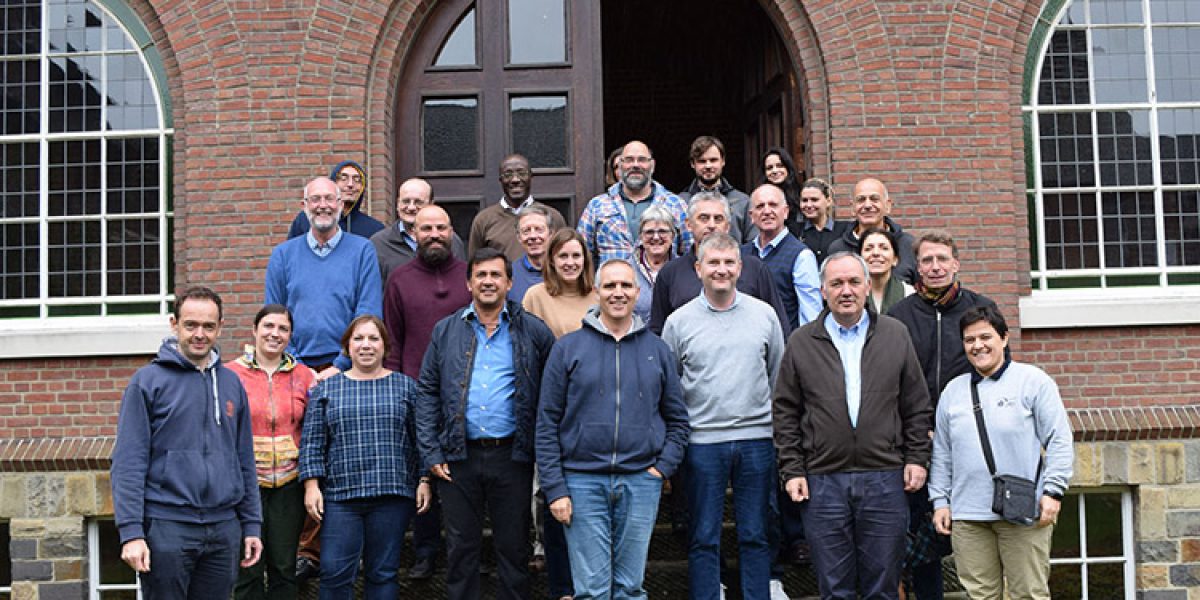 Brussels, 21 October 2019 – Last week national directors from 17 JRS offices in Europe came together with the JRS Europe team in the bi-annual Regional Coordination Meeting (RCM) in Leuven. The aim of the two days was to strengthen synergies and to reinforce our work to serve, accompany and advocate on behalf of refugees and other forcibly displaced people.
The agenda for the meeting included key updates from each country. These meetings are an opportunity to learn about the situation of asylum seekers and refugees in the different national contexts and about what JRS is doing to support these people in the different areas of our work, such as integration, reception and support to migrants and asylum seekers in detention.
This year JRS International Director Tom Smolich attended the meeting to present global strategies and to share the work JRS is doing in other regions.
As refugee participation is an important value for JRS around the world, JRS Europe staff organized a session to reflect on what refugee participation looks like for the different national JRS offices. "There is a strong sense throughout JRS in Europe that we need to increase the participation of refugees in our programmes. This has to be done in a way that respects the concrete situations, can give real opportunities to those refugees that want to join efforts with JRS. We need to overcome our logical resistances, but the experience of some national teams give us the means to move forward," said JRS Europe director Jose Ignacio Garcia SJ.
The advocacy session included a revision of the positive results of the JRS campaign "The Power of Vote," a presentation on EU political developments and the state of play of EU migration legislation, and a discussion concerning the next steps to continue advocating as JRS in Europe.
In this meeting, the programmes department drew on key programmatic areas for JRS in Europe to imagine future common European projects that can strengthen the work JRS does, with a focus on what we consider to be the most needed areas in the current European context .
The next RCM will take place in Lisbon in April 2019 together with the Annual General Meeting, which gathers around 60 staff members of JRS in Europe.
Check out our coverage of the meeting on Twitter.
"This has to be done in a way that respects the concrete situations, can give real opportunities to those refugees that want to join efforts with JRS"