Literacy teaching and learning in the COVID-19 pandemic and beyond
08 September 2020
|

JRS Europe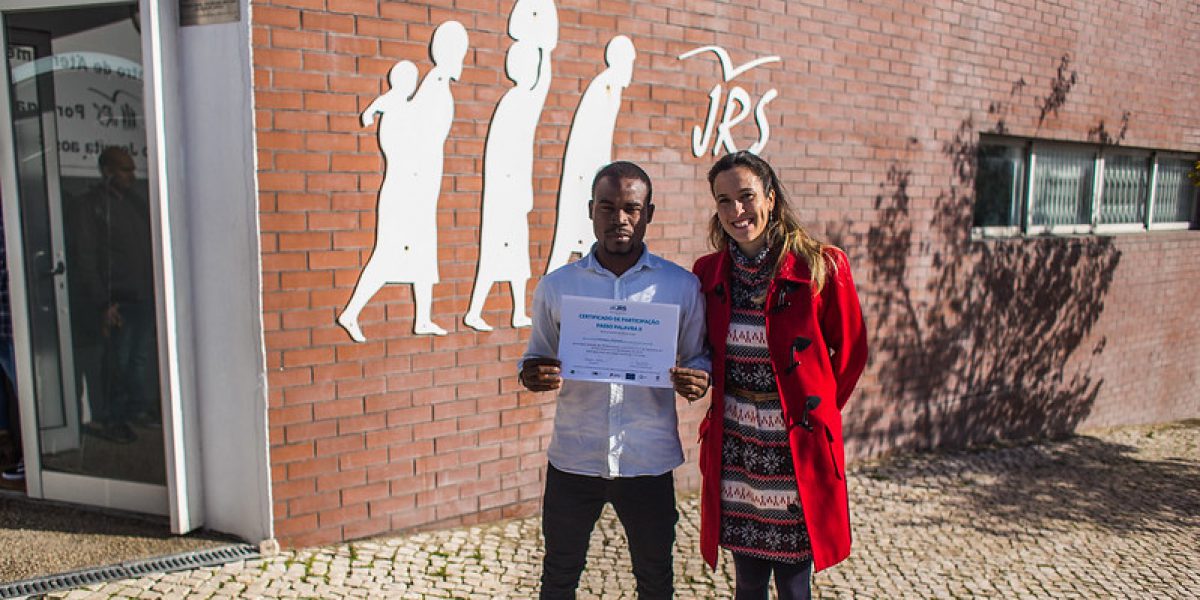 International Literacy Day reminds us that today there are still over 750 million adults worldwide lacking basic literacy skills.
Illiteracy has a devastating effect on individuals' quality of living. Due to the enormous difficulties they face in daily life activities such as writing, reading a newspaper or navigating the internet, illiterate people struggle to find a job or to fully participate in the society. Therefore, they often end up unemployed and excluded from their communities.
JRS teaching experiences during Covid-19
JRS country offices offer adult literacy programmes and language courses to ensure that forcibly displaced people can access their right to education and receive the tools to participate in all levels of society
During the last months, with the new social distancing measures imposed by the  COVID-19 pandemic, JRS decided to keep on providing its services online, striving to find new creative teaching methodologies to face the difficulties of distance learning.
At JRS French School, they fought isolation by maintaining the link between the communities of refugees and young French people through phone calls and messages, social networks and videocalls. JRS France also created a "Confinement Journal" where students contributed with drawings, pictures, writings and poetries.
This situation has been at the same time a challenge and an opportunity, and we can find examples of adaptability and resilience everywhere. It was the case of some of the students of JRS Portugal's Academy that had to overcome the challenge of lack of internet connection by accessing free internet and following the Portuguese lessons from a public market or even a subway station.
"I can say that I am really proud of this experience with this class that finished on July. It was with joy and with a sense of having passed a big challenge, that I gave the certificate to each one of them. It was motivating to see that we could all speak Portuguese," says Maria João Fernandes, Portuguese Teacher at JRS Portugal's Academy. She had to develop her own creativity to teach online, and organized role games and online visits to restaurants and shops.
Participation
Participation is one of the core values that inspire the work of JRS worldwide as it strives to empower refugees to contribute actively and confidently to society.
To make it possible, society must offer refugees equal opportunities, which start with access to education and literacy. "I would like to express JRS team all my gratitude and joy that I received by having the great chance of following the Portuguese classes in the JRS centre. Everything was offered to me for free and this really helped me as a foreigner person to surpass my first needs in live,"  says M., a JRS Portugal Academy's student.
JRS advocates for Social Inclusion
JRS advocates for social inclusion of forced migrants and refugees in our societies. Social inclusion is a process that ensures that individuals have the opportunities and resources necessary to participate fully in economic, social, political and cultural life and to enjoy a standard of living considered normal in the society in which they live.
Illiteracy severely jeopardize people's ability to achieve social inclusion. Therefore, literacy and education are the precondition for more inclusive, equal and healthy societies.
To ensure that social inclusion is achieved, JRS Europe asks responsible national and local authorities to:
Create accessible language and vocational training.
Our students usually feel the need of being again part of a group, of getting to know people and having friends. Through literacy, we try to develop social-relations skills using the language and cultural 'Portuguese' code.
Maria João Fernandes, Portuguese Teacher at JRS Portugal Academy