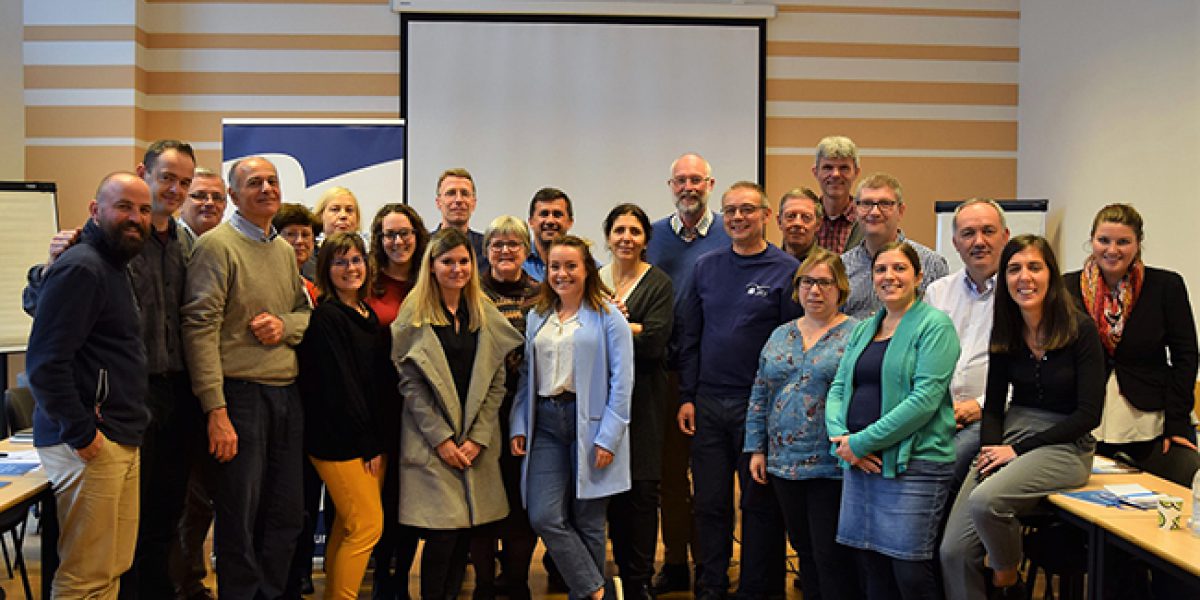 Brussels, 25 October 2018 – This week JRS Europe organised the bi-annual Regional Coordination Meeting (RCM) in Brussels. For two days, directors from 17 national offices in Europe came together with the JRS Europe team to strengthen capacities to fulfil our mission to accompany, serve and advocate on behalf of refugees and other forcibly displaced people.
"The RCM is an intense time for the national directors and the staff of the Regional Office. It is a time for planning and evaluation of the common projects and activities, but overall, it is a time to share a common vision built from the diversity of our engagements at the local level. The daily fieldwork conducted by staff and volunteers, together with the lived experience of refugees, constitutes the basis of our reflection. The closer our analysis is to reality, the more successful our programs will be. This sense of proximity to the concrete life is challenged by an ambitious vision driven by high ethical principles. Refugees don't deserve less from us," said JRS Europe Director Jose Ignacio Garcia SJ after the meeting.
JRS Europe is working on a Strategic Framework for the region, and the RCM was an opportunity to work on common programmatic areas and guidelines on how to work better together.
The programme for the meeting included key updates from each country, as well as advocacy sessions around private sponsorship and the sharing of responsibilities between Member States of the European Union.
The directors received an update on several projects that are coming to an end in the next months, such as Protection at External Borders and Communities of Hospitality. The sessions also included a presentation on new projects that will be implemented in 2019.
Furthermore, the newly appointed Fundraising Officer of JRS Europe, Christoph Klotz, conducted a conversation on funding. Sara Garcia, Communications Officer of JRS Europe, presented the steps we are taking to develop a Communications Strategy for JRS Europe.
The new JRS Serbia Director, Violeta Markovic, said "What is useful about coming to the RCM is the networking and connecting and also to know that my office is a part of something bigger."
The next RCM will take place in Barcelona in April 2019.
What is useful about coming to the RCM is the networking and connecting with the rest of the network, and also to know that my office is a part of something bigger