"When this all started in the morning, we hid in our cabin near Kyiv in Makaraovsky.", Yulia's story
28 November 2023
|

JRS Europe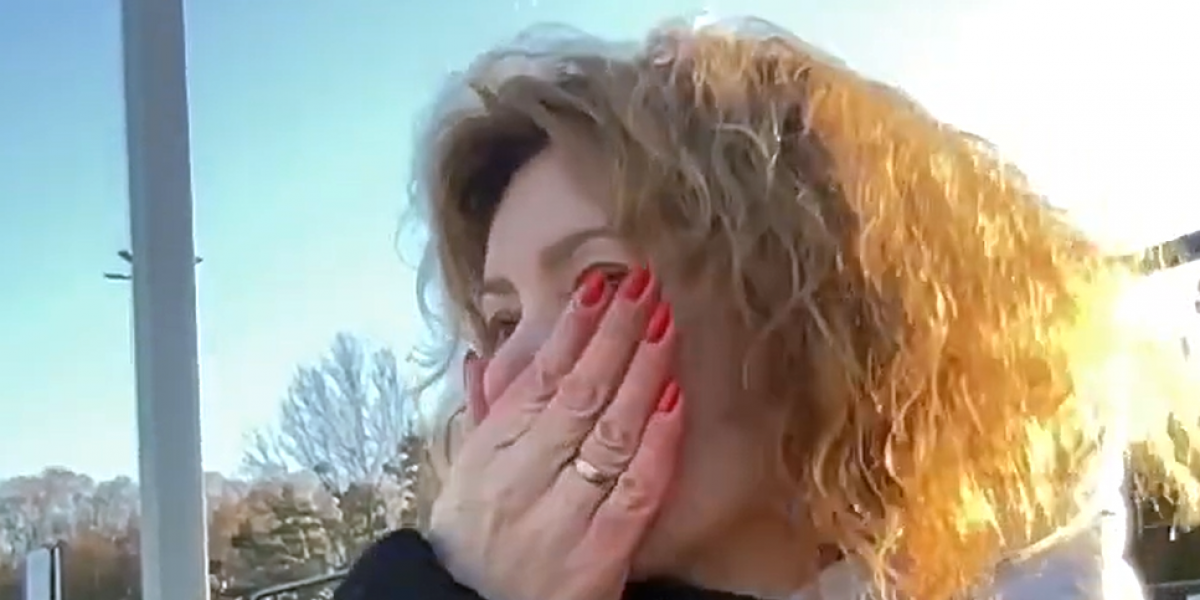 "When this all started in the morning, we hid in our cabin near Kyiv in Makaraovsky.", Yulia recalls. They thought that in a couple days it would have been safer, but when they started surrounding Kyiv, they ended up in a hot zone. Next to her hose there was a tank and in a couple of days she had no power. The power was cut for 5 days, and there was shelling constantly. "You just lie on the floor and pray that they don´t hit the house. The kids have adapted. When the shelling started. We told them that it was thunder. We tried to shelter them, so that they didn´t know. My kids are just 8, the twins, and Marta is just 5.", she describes.
She left her town with her 2 kids and her sister's family. She tried to convince her parents well to flee with her, or at least move to Berdichev, a safer town, but they refused, because they are already eldery. Yulia's husband left her and her kids at the border, because he decided to stay in Ukraine and serve the army in the medical unit.
Luckly, they had some relatives in Poland that helped them to find a place to stay. "They found us such a great family. It is a big house. I have a room with my kids. Nadia has a room with her kids. They really care about us. We are so grateful.", she says. Yulia is a financial consultant. She is still working for the same company from remote. Her sister used to be a doctor in Ukraine, but since she does not speak Polish, she could not work in a hospital and she had to find a different kind of occupation. Despite the difficulties, Yulia and her family continue to keep hope alive. "I want to go home. My hope is that this all ends as soon as possible.", she says.
JRS is working together with the Xavier Network, Concordia Moldova, the Society of Jesus in Europe, local civil society, and NGOs in a coordinated Jesuit response. Together we help thousands of people like Yulia. You can read more about The One Proposal: the coordinated Jesuit response to support the Ukraine Crisis here.