"We had to leave to save our children": Svetlana and Irina's story
20 October 2022
|

JRS Europe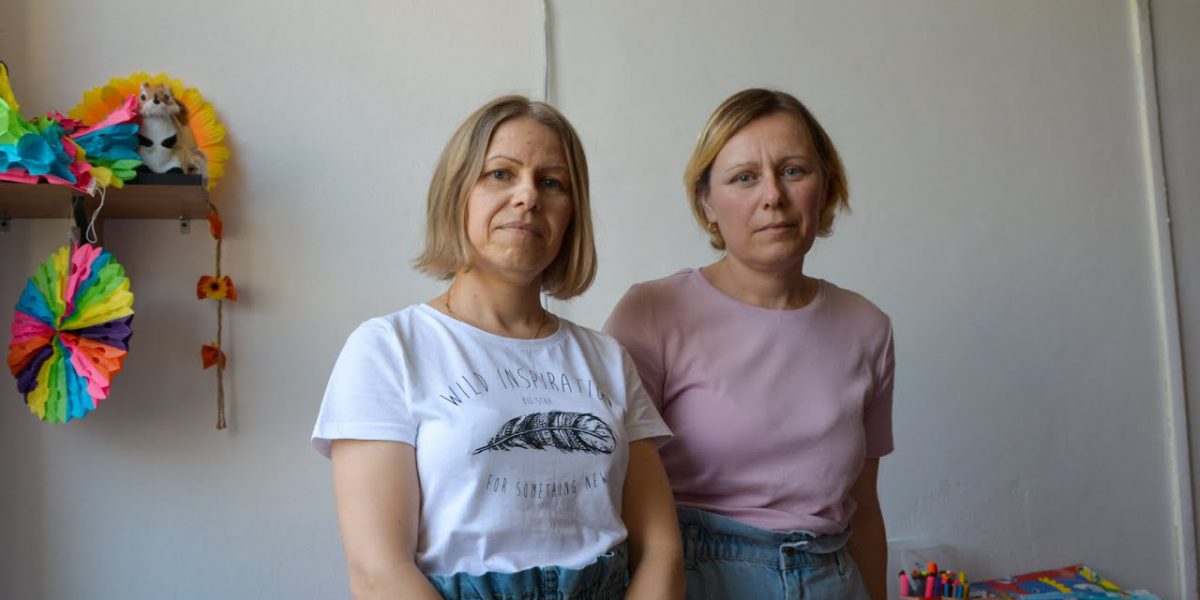 Svetlana and Irina are sisters and when the war started, they fled their homes near Odessa and crossed into Romania to save their children. Today, they work as teachers in JRS Romania.
When remembering the initial days of the war, Irina clearly remembers clearly the sirens, though at the start they did not alarm them as much. "At first the sirens were used for training, so we really didn´t pay too much attention to them", recalls Irina. However, as the situation escalated and worsened they had to change their approach. "Then the tanks arrived and took the position and we started hearing in the news about children dying. We made the decision that we had to leave to save our children".
Svetlana clearly remembers the day, they took the decision to leave. "When we were sitting in the basement for two days, my husband said "you need to leave", he was scared for us". This was extra difficult because Svetlana had never been outside of Ukraine before.
Arriving in a new city is always scary and, at first, Svetlana and Irina were scared to go around Bucharest because they did not know the language. Svetlana describes those first days: "Of course, it was a bit scary in the beginning: another country, unknown language, people, but it´s okay."
But kindness managed to bridge the language barrier. Irina highlights, "It is just another country and I don´t know the language, but everyone is welcoming us. Not once during this time have I felt or seen anything negative. Even in the supermarket strangers want to help, and explain things to me on their fingers".
Even if the start was scary, little by little, they started meeting volunteers and other people who helped them. "We were outside and what brought us together were people: our people, Romanian people… We found ourselves together at the same place", underlines Svetlana.
This encounter turned out to be a job opportunity for Svetlana and Irina and a way to reconnect with their vocation. Today they are among the teachers hired by JRS Romania to keep Ukrainian children engaged in learning and recreational activities. "I am an educator but I used to work with young children. So it turned out we had a job. It is as if we were at home: we get up in the morning and we have to go to work. it is as if we have stability. It is certain that I do not plan to move to any other country", concludes Irina.