"We are just three of the millions of people suffering from the Russian aggression", Mykhailiuk Liudmila's story
08 November 2022
|

JRS Europe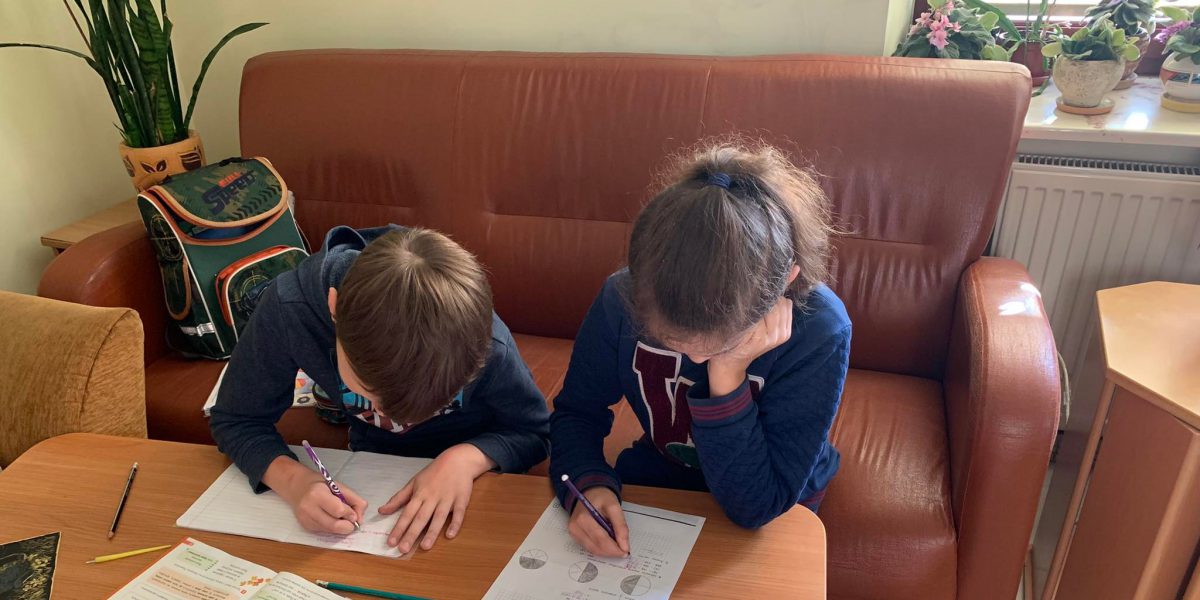 "We are a family of three and we are Ukrainians, three of the millions of people suffering from Russian aggression", Liudmila introduces herself. She is a mother of two boys living in the JRS shelter in Lviv. She arrived there fleeing the violence of the war, which had already engulfed her hometown.
"In March 2022 my city was under the fire of Russian missiles, and we were forced to flee. I will never forget this terrible trip. It was not safe at all, accompanied by explosions of bombs, volleys of weapons, air alarms, and an inability to hide anywhere. In those moments I regretted leaving home. I felt like I had put my family in even greater danger", she recalls of her journey.
In Lviv, Liudmila found help and support in JRS Ukraine. "When we were forced to flee our homes, to leave everything we had there. [In Lviv] JRS extended a helping hand to us. They provided essential aid we so needed: safe shelter, food, ability to study and work. We felt like we were adopted into a friendly family. It's so precious and vital to feel such support. The help is priceless for us!", she highlighted.
Despite the current dire situation, Liudmila does not lose her hope of returning home someday, but she takes it one day at a time. She explains, "With time I haven't lost my hope to return home one day. If there is no chance to do it, I will do my best to build a new life in any possible safe place. I might stay in Ukraine while it's possible. I don't feel like I could manage to start a new life abroad by myself with kids. Although, I don't stop thinking about my next steps. For now, I work with a sense of the importance of every day and with the understanding that right now and here I have a mission".
JRS is working together with the Xavier Network, Concordia Moldova, the Society of Jesus in Europe, local civil society, and NGOs in a coordinated Jesuit response. Together we help thousands of people like Liudmila. You can read more about The One Proposal: the coordinated Jesuit response to support the Ukraine Crisis here.