The Selemet family story of rebuilding in Moldova after fleeing Odessa
16 October 2023
|

JRS Europe
In the days before the war, the Selemet family lived an ordinary life in a spacious and sunlit apartment in the heart of Odessa. When the conflict erupted in Ukraine, they faced the daily turmoil of air raid alarms and the necessity of seeking refuge in underground shelters. Still, the idea of leaving their home never crossed their minds.
However, their lives were forever altered in August 2022 when a shell detonated just ten meters from their apartment. For Nastya, the family's young daughter, this traumatic event left an indelible mark. From that day forward, she recoiled at the sound of loud noises and dreaded the wailing sirens.
Eventually, the Selemet family made the difficult decision to seek safety in Moldova. Grandmother, mother, and young Nastya found refuge with CONCORDIA Moldova, who, through the JRS, provided them with shelter and covered the expenses of maintaining their new home. Additionally, they received essential food supplies and sanitary products.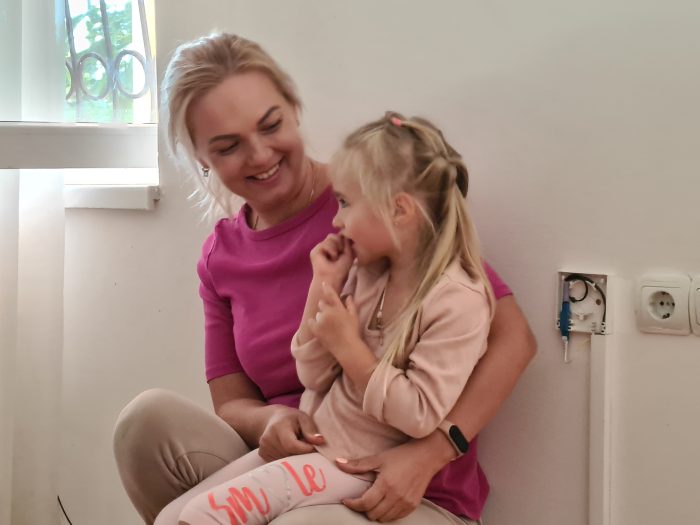 The CONCORDIA project also addressed the unique needs of the family. Both the mother and Nastya had developed health problems stemming from the stress and trauma endured in Ukraine. Each visit to the doctor would have placed an immense financial burden on this family, as they had no source of income in their foreign surroundings. CONCORDIA stepped in with financial support to ensure that they received the necessary medical care.
Our aim is to offer the Selemet family an opportunity to rebuild their lives and secure a brighter future. Through material and financial support, we have facilitated their enrolment in retraining courses. The grandmother has been encouraged to enhance her skills and seek new employment opportunities to provide a livelihood for herself and her family.
Gradually, Nastya began to rediscover herself and regain her confidence in the world around her. Her words and smiles returned, and her fear of piercing sounds gradually subsided.
The Selemets eagerly anticipate their eventual return home to Odessa, especially with Nastya's father waiting for them. Unfortunately, his military service prevents him from leaving the country at this time. CONCORDIA remains committed to providing material and moral support to refugee families, holding onto the hope that one day these families can be reunited in Ukraine during peacetime.
JRS is working together with the Xavier Network, Concordia Moldova, the Society of Jesus in Europe, local civil society, and NGOs in a coordinated Jesuit response. Together we help thousands of people like the Selemet family. You can read more about The One Proposal: the coordinated Jesuit response to support the Ukraine Crisis here.