The President of the Conference of European Provincials along with fellow Provincials visited JRS Europe
26 September 2023
|

JRS Europe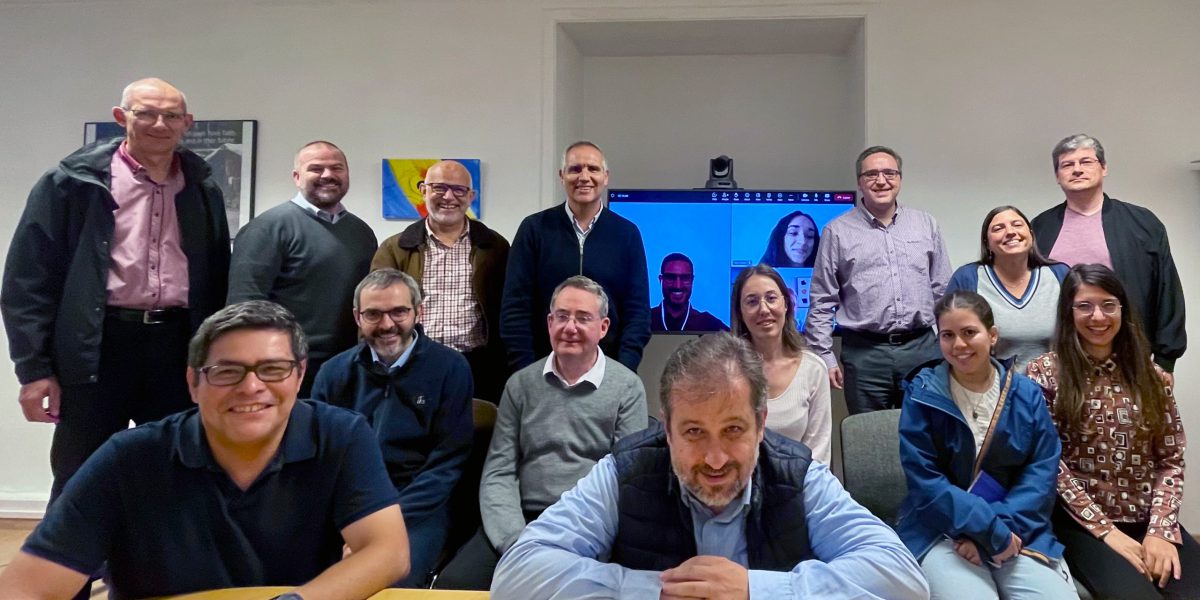 Fr. Dalibor Renić, SJ, the President of the Conference of European Provincials, along with the Provincials from Slovenia (Miran Žvanut, SJ), Britain (Peter Gallagher, SJ), Spain (Enric Puiggròs, SJ), Croatia (Sebastian Šujević, SJ), Hungary (Attila András, SJ), and Francophone Western Europe (EOF) (Thierry Dobbelstein, SJ), as well as, the Socius of the President of the Conference of European Provincials (Herminio Rico, SJ) made their annual visit to JRS Europe.
The purpose of the visit was to get to know the key aspects of JRS Europe's work throughout this year as well as the latest developments in each of the projects. It also aimed to have an open dialogue with each of the team members to check in with them on their impressions of the work and their plans for the year.
During their visit, they met with the team for a general briefing on the key aspects of the work of JRS. Each member had the chance to present themselves as well as the key areas and projects in which they are working.
"In the vast landscape of compassion and service, when one mentions the Society of Jesus, it's often synonymous with JRS. The ethos of JRS harmonizes beautifully with the spirit of the Society, and my aspiration is for the JRS ethos to permeate the entire Ignatian family," expressed Dalibor Renić, SJ.
After the visit, JRS Europe regional director, Alberto Ares, expressed his thanks "We express our gratitude to Dalibor and all the Provincials for their steadfast support of the JRS mission in Europe throughout the years. There is no doubt that they remain dedicated to a key priority of the Society of Jesus' social apostolate in Europe: the well-being of migrants and refugees."
JRS Europe is one of the four networks of the social apostolate in Europe, under the mandate of the European Conference of Jesuit Provincials, to which we report annually. The other three sister networks are the Xavier Network, the Social Centres Network, and the Eco-Delegates Network.