The One Proposal: Balancing 1 Year of joint Jesuit work
28 April 2023
|

JRS Europe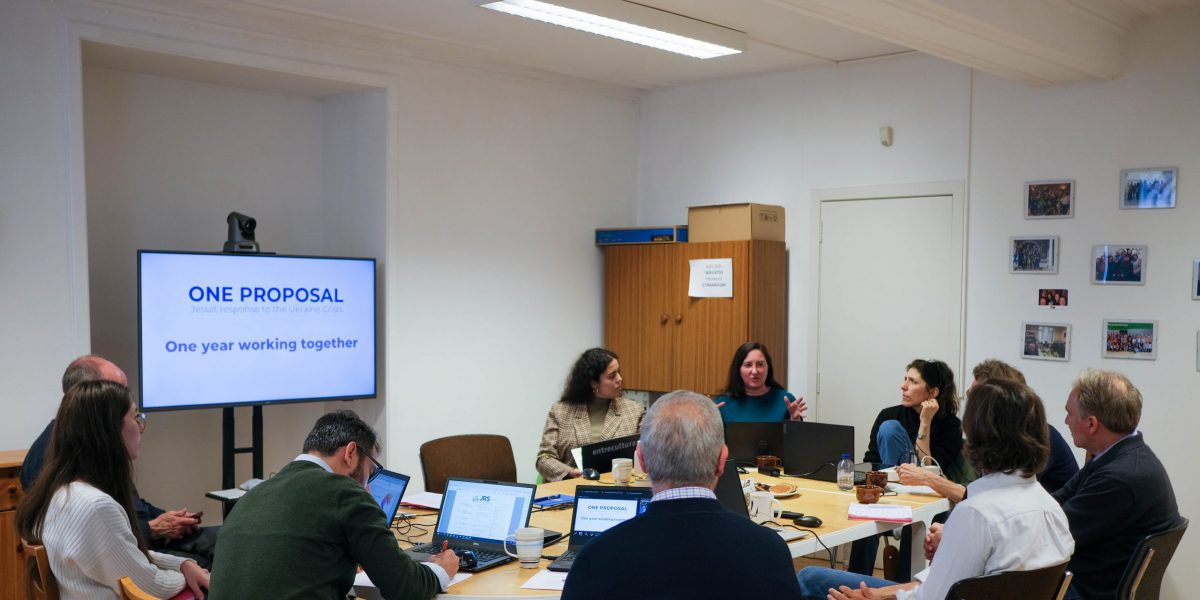 On the anniversary of the first drafting meeting of the One Proposal, JRS Europe met with representatives from the Xavier Network, JRS International, and JRS USA to discuss and assess the progress done throughout the year. The meeting provided an opportunity to reflect on the achievements so far and the growth of the organization to face the current needs as well as to look forward to upcoming opportunities and challenges.
Tom Smolich, JRS international director kickstarted with a reflection on the accompaniment model of the Jesuit Refugee Service. Later, Alberto Ares Mateos, the regional director of JRS Europe, gave an overview of the context so far and the situation of the country offices of JRS Europe, while Pablo Funes, the representative of the Xavier Network, explained the development of the One Proposal project and the decision making bodies involved.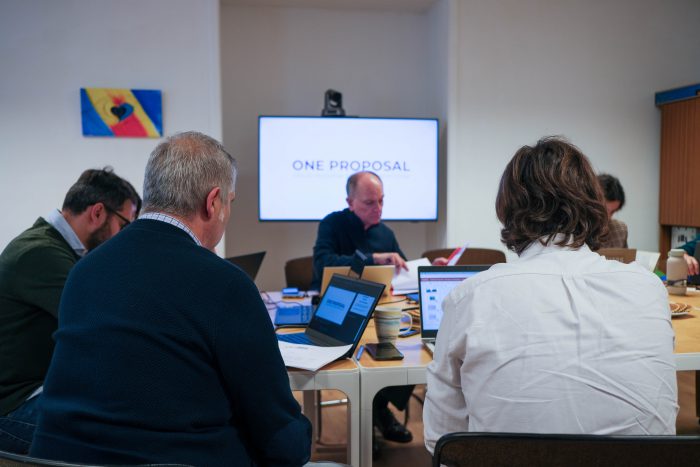 After the meeting, Alberto Ares Mateos, highlighted: "We have much to be thankful for in this first year of working together at One Proposal. Deep gratitude to all partners and benefactors, but first and foremost to the teams, communities, and offices that carry forward the mission of nurturing hope for so many Ukrainian refugees and displaced people. We will continue to walk together towards a society where we can live together and grow as humankind".
Throughout the next day and a half, the representatives of each organization discussed in detail the programmes design, budget, capacity-building, communications and fundraising strategies. This in-depth assessment allowed for everyone to be updated about the latest developments of the project, and also to openly debate and agree on the next steps.
This meeting comes not only at the anniversary of the drafting meeting but at the conclusion of a joint needs assessment mission carried out by JRS Europe and the Xavier Network to Ukraine and the neighbouring countries. This assessment is crucial to update the One Proposal project and ensure that it is tailored to the needs of the people fleeing the violence in Ukraine.