Southern border: Technology at the service of migrants
28 July 2020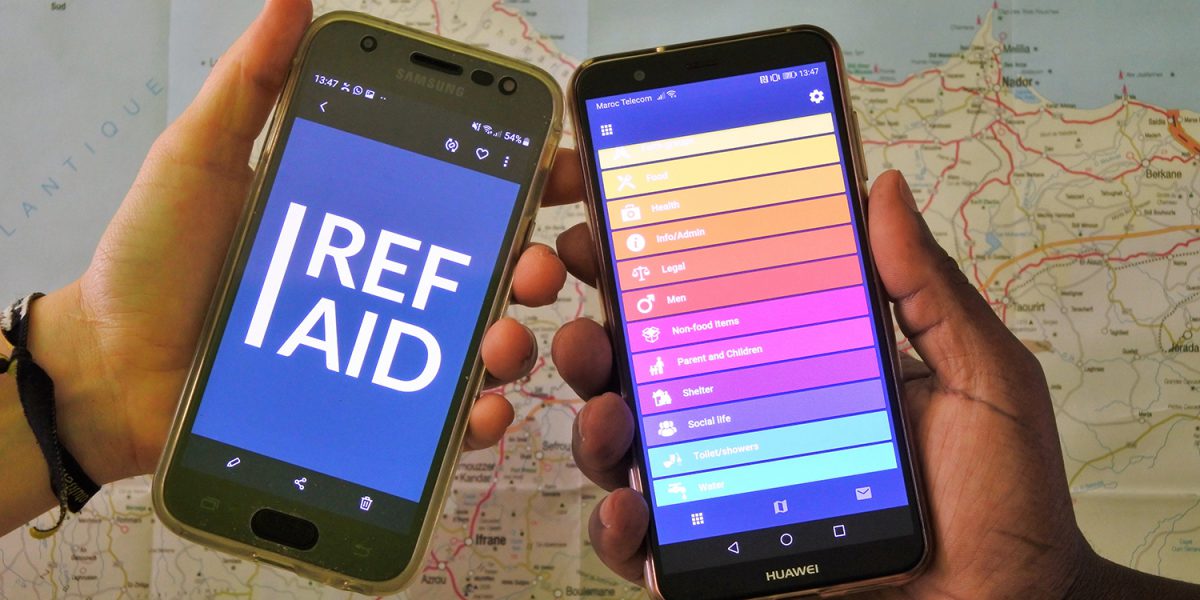 The difficulties caused by the Covid-19 pandemic have been added to those usually experienced by people in transit at the Southern Border of Europe. The uncertainty and helplessness suffered today by much of humanity have a much more intense impact on the population in forced displacement, who weigh more heavily the consequences of the economic recession while seeing how their migration project becomes even more complicated due to the mobility constraints imposed by many countries.
The Diocesan Delegation of Migrations has launched the project #RefAidFronteraSur through which an unlimited number of people in transit on northern Morocco and southern Spain will easily find information about the humanitarian services available (such as food, medical care or shelter) through a digital app. In order to meet the project costs, a crowdfunding campaign will be active until 7 August.
The migration phenomenon has a deep impact on the situation in nowadays Morocco. The country occupies three roles in the migration system: that of a source, transit, and final destination country.
The Southern Border of Europe is considered by many to be the deadliest in the world: 893 people, 54 of whom were children, lost their lives in it in 2019. This situation has led the Catholic Church, present in Morocco as a very small minority, to create structures and mobilize resources, human and economic, to do everything possible in the face of such a tragedy.
The diocese of Rabat, which comprises most of the country, accomplishes this action through Caritas Maroc. The diocese of Tangier, which covers the area closest to the Mediterranean coast, organizes the assistance to people in forced displacement through the Diocesan Delegation of Migrations, created in 2011 by the then Archbishop, Santiago Agrelo.
In Tangier, Tetouan, Al Hoceima and Nador, as well as in Oujda, there are teams made up of Christians (priests, religious brothers and sisters, and lay people) and Muslims, in which European, Moroccan and sub-Saharan men and women work side by side, every day, to welcome and offer possible assistance (medical, psychological, social, administrative, spiritual…) to people in migration, especially the most vulnerable: pregnant women, minors, sick or injured persons, victims of violence…
The project #RefAidFronteraSur has been launched by Diocesan Delegation of Migrations, in partnership with other organizations (Caritas Maroc, Entreculturas, Alboan, Manos Unidas, SJM, CVX Spain, IUEM Comillas and Jesuitas Social).