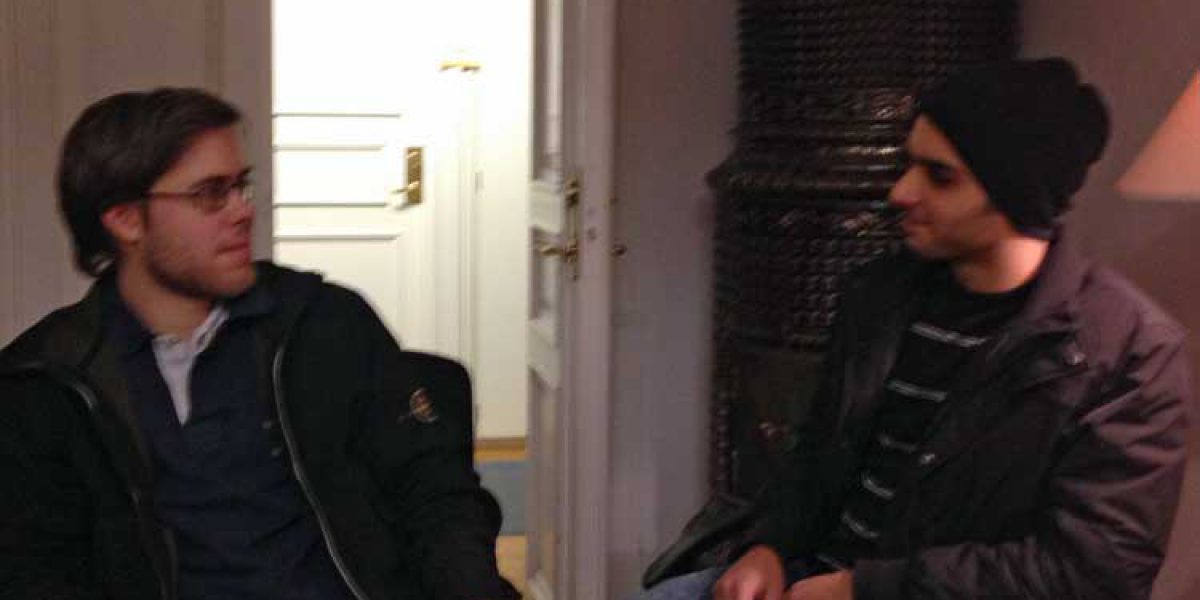 Stockholm, 14 December 2015 – The Jesuit parish in Stockholm accommodates twenty refugees two nights a week, in conjunction with other parishes. JRS is also working to accompany refugees with around 50 volunteers organised to be mentors for them, facilitating cultural exchange and understanding. JRS Sweden director Marc-Stephan Giese SJ shares some experiences from the project so far.
In the capital, Stockholm, where JRS Sweden is based, around 500 people arrive every day. Those asking for asylum (in Stockholm about 300 a day) directly receive shelter, medical care and food from the Swedish Migration Board (Migrationsverket). Arrivals that do not immediately apply for asylum also receive a lot of help from civil society at the central station of Stockholm and in the surrounding area.
Just 15 minutes from the main train station, the Catholic parish St. Eugenia is located. Dominik Terstriep SJ, the parish priest, decided with the parish and JRS to help the new arrivals who have not yet asked for protection in Sweden. They are in need of shelter for one or two nights to discern their next steps.
Different churches and mosques in the city of Stockholm opened their doors for them and the Jesuit parish takes part in this activity from Thursday to Saturday every week. Sometimes all 20 mattresses are in use, sometimes there are just a couple of refugees coming. But they find in any case a welcoming atmosphere, free Wi-Fi (which is much needed for contacting friends and family and finding other information) and a good meal.
"For the first time since I left home, I feel safe," said Kasim who slept one night in the church a couple of weeks ago.
But the high number of arrivals has also prolonged the waiting time for the applicants. During these months, the refugees are quite restricted in their activities. To help them, JRS Sweden started a project under the name "flyktingguider" (refugee guides or mentors), that aims to bring refugees and locals together.
"When I get asked why we are doing this project, I usually answer, because we have a lot of experience. The Catholic Church in Sweden is a church of migrants. And the idea that people get in touch with people from other cultural backgrounds and then form relationships on their own is a very effective way to accompany them in their first months here in Sweden," says Marc-Stephan Giese SJ from JRS Sweden.
One of the first refugees that we accompanied in this way is Asfar. When we met him he already spoke some Swedish but, as he put it: "It's difficult to meet people from Sweden, especially in my age. Hopefully this program will help me to get to know Swedish people."
A serious concern for JRS and other civil society organisations in Sweden now is that adequate provisions are put in place to shelter and care for refugees during the winter when temperatures in Stockholm often drop to minus 20 degrees centigrade.
It's difficult to meet people from Sweden, especially in my age. Hopefully this program will help me to get to know Swedish people.