Rakesh Mondol SJ experience in JRS Europe & JRS Belgium
13 October 2023
|

Rakesh Mondol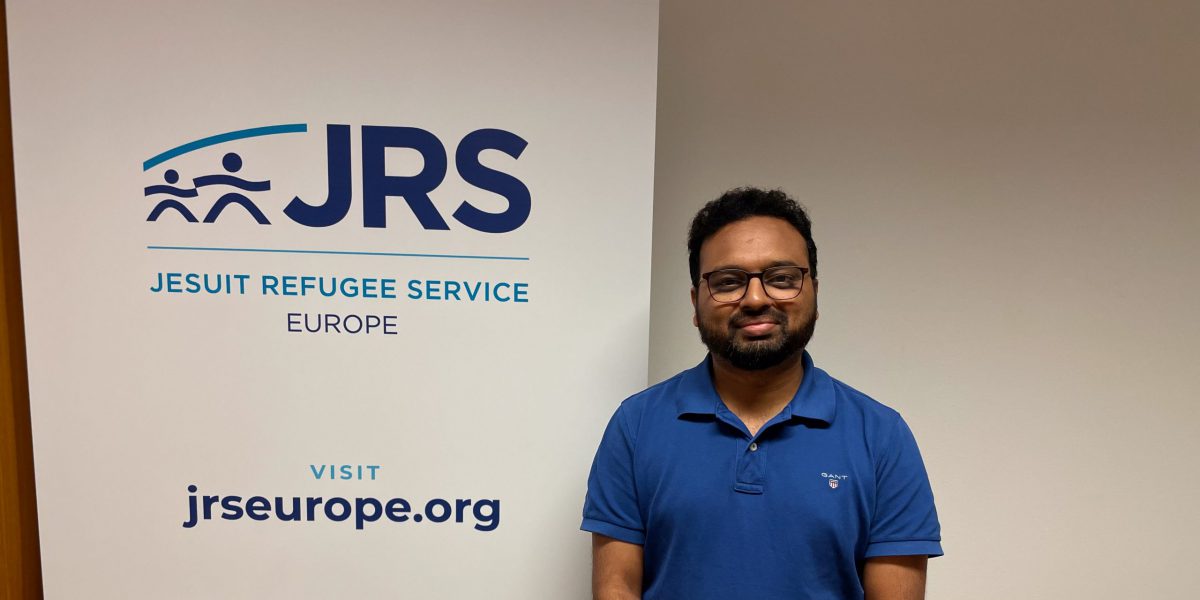 I am Rakesh Mondol, an Indian Jesuit scholastic from Calcutta province. Currently, I am doing my theological studies in the Pontifical Gregorian University, Rome. Its been quite an eventful six weeks of summer experience for me working in Jesuit Refugee Service (JRS) offices in Belgium. For quite a long time, I have been nurturing a desire to have an experience with refugees and migrants. I have heard a lot about the wonderful works of JRS around the globe but never really had an opportunity to engage myself directly with JRS during the course of my formation. This summer holiday when an opportunity presented itself, I grabbed it with both hands.
When I look back at last six weeks working in the communication offices of both JRS Europe and JRS Belgium, I feel quite happy and content. In an ideal scenario, I would have liked to have an experience of visiting refugee camps or people in detention etc. But that was not possible due to various constraints. Nevertheless, working in the communication sections of both JRS Europe and JRS Belgium has been quite formative, enriching as well as enjoyable. I got a good understanding of the organizational structure of JRS as an International network. The weekly team meetings that I was part of, gave me a clear understanding about how a social organization functions. The offices had a pleasant and homely atmosphere which allowed me to get into it quite seamlessly. I enjoyed the warm company of the colleagues and directors of work. The types of works I engaged myself with during this period included designing, creating social media posts, video editing, creating templates for newsletters and annual reports, business cards, sorting and organizing the photo archives etc. I was quite happy to invest my time on something that really interests me.
To sum up, it's been quite a phenomenal experience for me in JRS. I consider myself extremely fortunate to have got this opportunity. I am certain that this experience will come in handy in my future as a Jesuit. I would like to extend my gratitude to Fr. Alberto Ares SJ, director of JRS Europe and Jörg Gebhard, director of JRS Belgium for their support and willingness to accommodate me in the organization. I also thank my colleagues for their warmth and friendships. I leave Brussels with a grateful heart and a bagful of happy memories.
Rakesh Mondol SJ