Pope Francis met with JRS Hungary staff and refugees.
05 May 2023
|

JRS Europe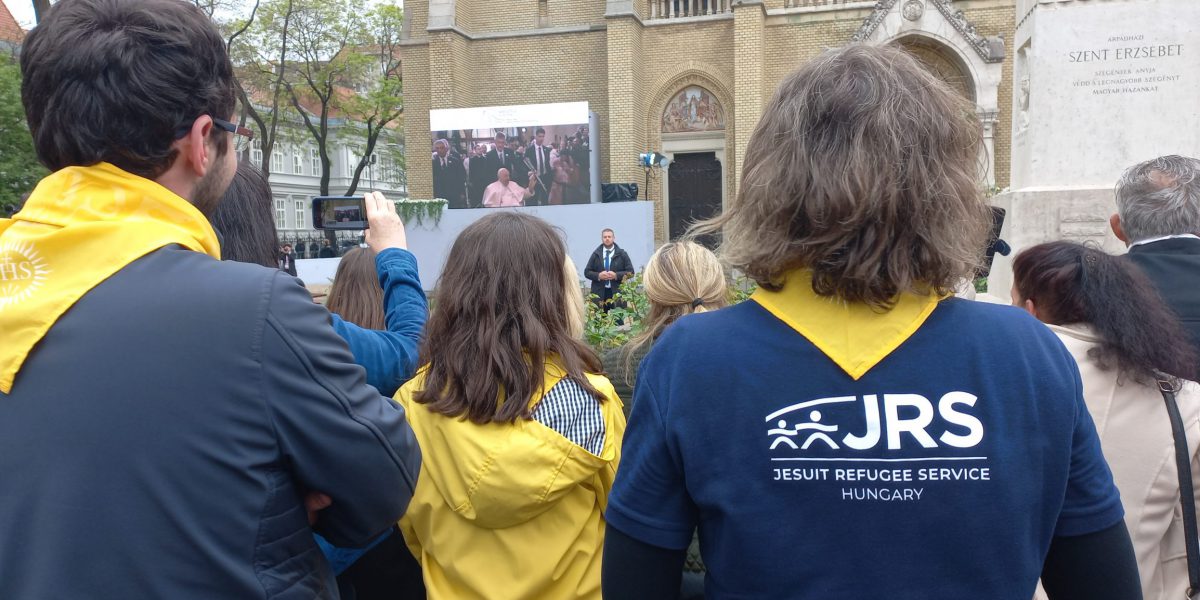 Last weekend, Pope Francis visited Hungary for three days where he met with people from all spheres of society, including JRS Hungary staff and refugees, with an urge not to forget our roots as we build bridges of humanity.
During his meeting on Saturday, he also highlighted the importance and contribution of charity: "It is not enough to provide bread to fill stomachs; we need to fill people's hearts! Charity is much more than material and social assistance. It has to do with the whole person; it strives to put people back on their feet with the love of Jesus: a love that helps them to recover their beauty and their dignity". This thought of going beyond providing basic needs is very much in line with JRS's mission of accompaniment and walking side-by-side with refugees and other forcibly displaced people.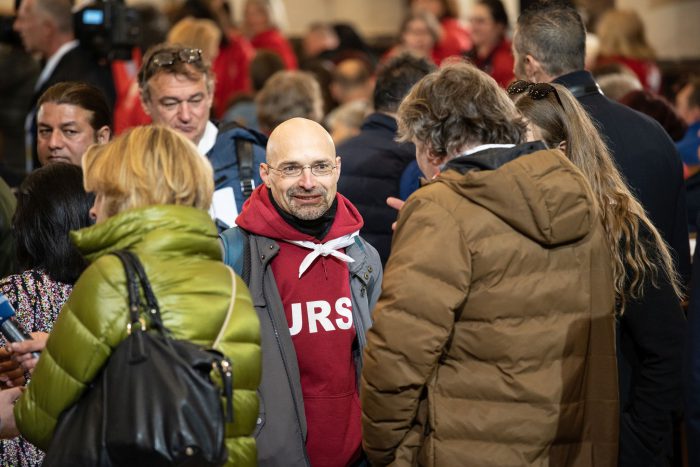 The visit was inspiring for our colleagues in Budapest and the refugees they serve, accompany and advocate for. After the visit, they highlighted "The message for me is that we have a hope for a new humanity, more just and peaceful."
They also felt that the speech on charity resonated particularly in their hearts. They mentioned "Pope Francis highlighted the importance of charity. This is the spirit in which the JRS Hungary team works, and I am happy to be part of it as an "accepted member", speaking the language of charity "understood by all, even those who do not believe".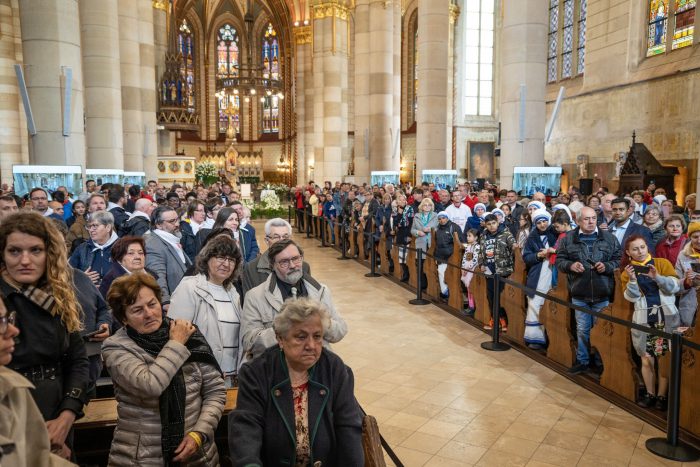 The whole experience was enriched by Pope Francis's personality and openness to listen. "What I liked about meeting Pope Francis in person was that I was now as close as possible to see how easy-going and direct he is. This was evident from the way he listened to us and reacted to what was happening then and there".