People around Europe are Walking for Peace
15 June 2023
|

JRS Europe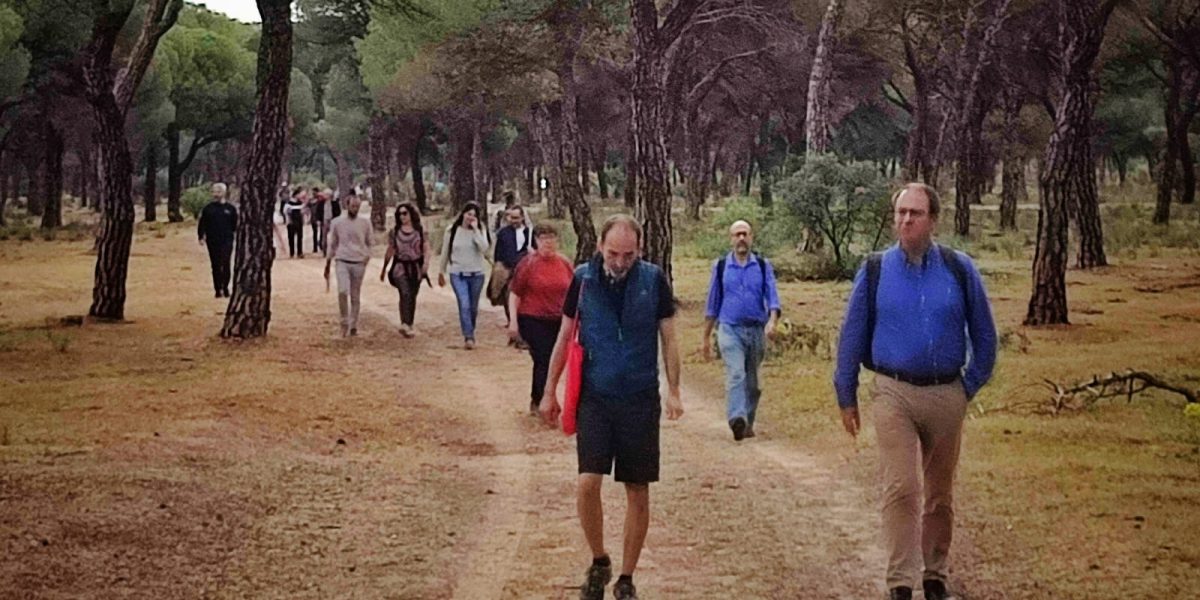 Around Europe, more and more people are joining the Walking for Peace campaign (www.walkingforpeace.org). From Spain passing through Brussels to Croatia, people are walking while keeping in their thoughts and prayers all of those fleeing violence and war. With walks in Poland and in Hungary coming soon in the next few days, the only question is are you joining the community walking for peace?
Our regional director, Alberto Ares, participated in the Brussels 20km with the aim of walking for peace and he said: "At every step I want to remember and pay tribute to all the people who are fleeing the horror of war and violence, and who have to walk to save their lives. More than 10 million people have been forced to flee Ukraine since the war broke out in February 2022, and we see the same sadly in other corners of the world. Building the future is only possible if we create a culture of hospitality, solidarity and inclusion that is based on Peace. I invite all of you who want to join our cause and support us in any way you can. Thank you in advance".
Two employees of the JRS Croatia team and 10 volunteers joined in a walk along the Hušnjakovo Circular Trail to Krapina Neanderthal Museum. Romana Stanić, who participated in the walk said that the experience was focused on "walking in silence and togetherness".
Over the weekend JRS Poland will be holding a walk while JRS Hungary will hold a "biking for peace". Walking for Peace is a campaign led by Xavier Network, the European Confederation of Jesuit Alumni, Jesuitas Social, the Jesuit European Committee for Primary and Secondary Education and the Jesuit Refugee Service.
Brussels, Belgium

Valladolid, Spain

Krapina, Croatia