"Pavel was a simple English teacher living in Tudora, a small village in Moldova.", Pavel's story
07 June 2023
|

JRS Europe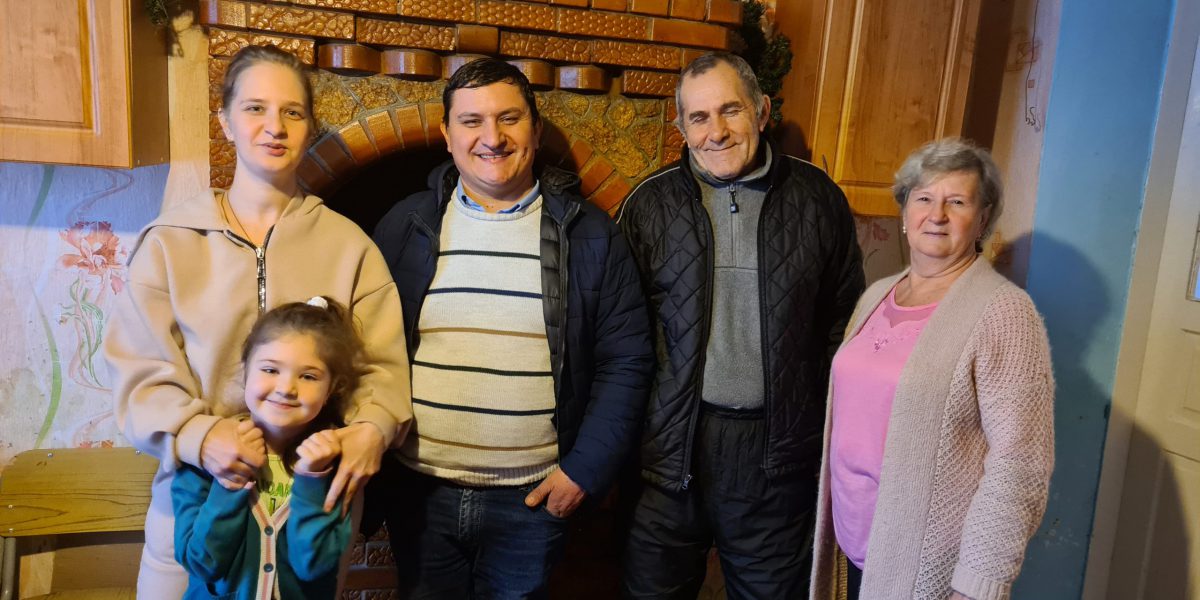 Pavel was a simple English teacher living in Tudora, a small village in Moldova. He always had a good heart, but he never thought he would have the chance to make such a big impact on a family's life. But that changed in March when he met a family from Nicolaev who was fleeing the war in Ukraine.
The family, consisting of the grandparents Ivan and Nadejda, their daughter Masha and granddaughter Sofia, had nowhere to go and no one to turn to. Pavel opened his house to them. They were overjoyed to have found a safe haven, and in gratitude for his generosity, the family did their best to help around the house. They repaired the house, worked on the land and planted potatoes. The grandmother found work as a farm labourer picking peaches and apples, and the grandfather even learned how to make wine. They have also become active members of the community, sorting rubbish, composting and integrating themselves into the life of the village.
The CONCORDIA Centre in Tudora played a crucial role in this: it supported Pavel with everything he needed to host the family – food, flour, canned food, hygiene items and even firewood. Sofia, the granddaughter, had access to online classes with the help of the Multifunctional Centre in Tudora, where she made friends and participated in fun activities. Although they all miss their father, who is still stuck in Ukraine, the family hoped to be reunited with him, so they settled in Tudora, as close to Ukraine as possible.
But it wasn't just a matter of providing the bare necessities. The Concordia Team helped the family overcome the trauma of war and integrate into the community. A little girl was able to continue her education, a family was reunited and regained trust in people. The emotional support and understanding the centre provided are invaluable.
JRS is working together with the Xavier Network, Concordia Moldova, the Society of Jesus in Europe, local civil society, and NGOs in a coordinated Jesuit response. Together we help thousands of people like Veronika. You can read more about The One Proposal: the coordinated Jesuit response to support the Ukraine Crisis here.