Participants and young speakers of JRS Europe's workshop shut down representatives from far-right group Identity and Democracy at European Youth Event
12 October 2021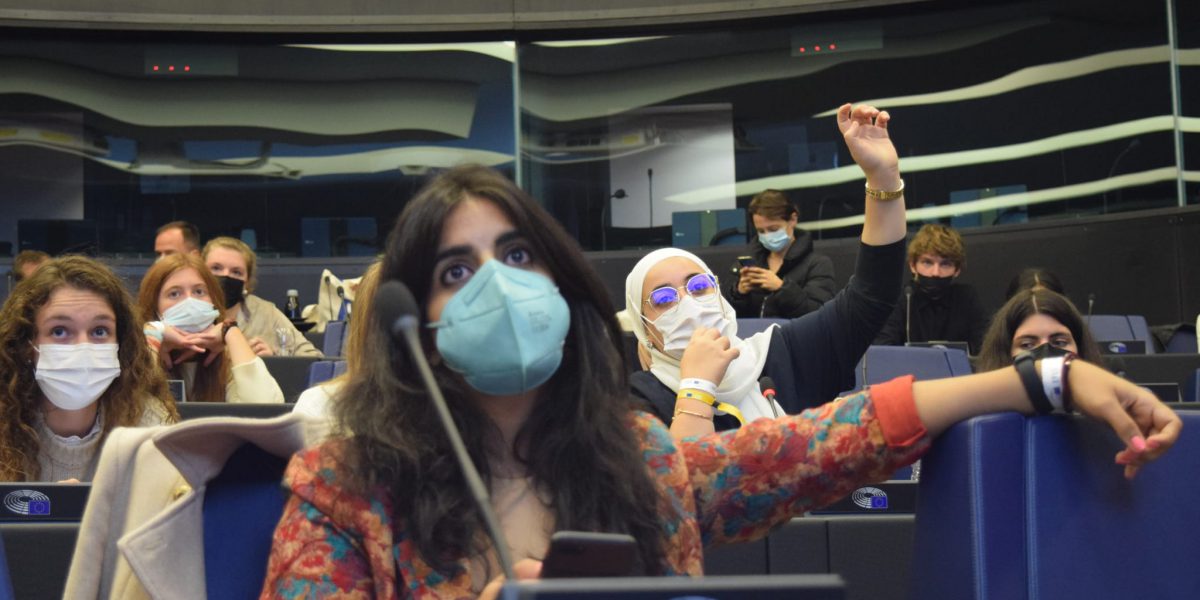 The European Youth Event held in Strasbourg this weekend 8-9 October 2021 showed us that many young people are ready to speak up against racism and discrimination.
The Jesuit Refugee Service Europe held the workshop "CHANGE: building a society where everyone is welcome", which aimed to challenge stereotypes on migration, promote intercultural exchange and advocate for solidarity. Over 50 young participants coming from different EU countries joined the workshop, eager to discuss the future of Europe and be inspired.
Among them, however, young representatives from the far-right group Identity and Democracy also attended the session, with the clear intention of disrupting the workshop, and proceeded to mock our speakers and shout discriminatory remarks. With an immediate reaction, many attendees raised their hand to respond to the remarks, defend our speakers, and shut down the group, showing that discriminatory views are not a majority and most young people are ready to speak up against them.
Migration and identity are complex topics, often divisive, with discrimination and hate happening every day in Europe. With society ever more polarised between opposing views, democratic discussion and intercultural exchange are paramount to creating a better future for Europe. The events of EYE 2021 taught us that now more than ever we need to stand against discrimination and advocate for change. Now more than ever, we campaign for a Europe of Inclusion, based on respect and solidarity, a Europe where everybody is welcome and can participate.
We have also learned that the same group tried to disrupt other workshops, and we stand in solidarity with them. Although we are saddened to see young people express hate, we believe that the events of EYE2021 have only proved that we are strong against hate and that young people are motivated to foster inclusion.