Opportunities for diversity and inclusion in Jesuit Universities in Europe
06 July 2023
|

JRS Europe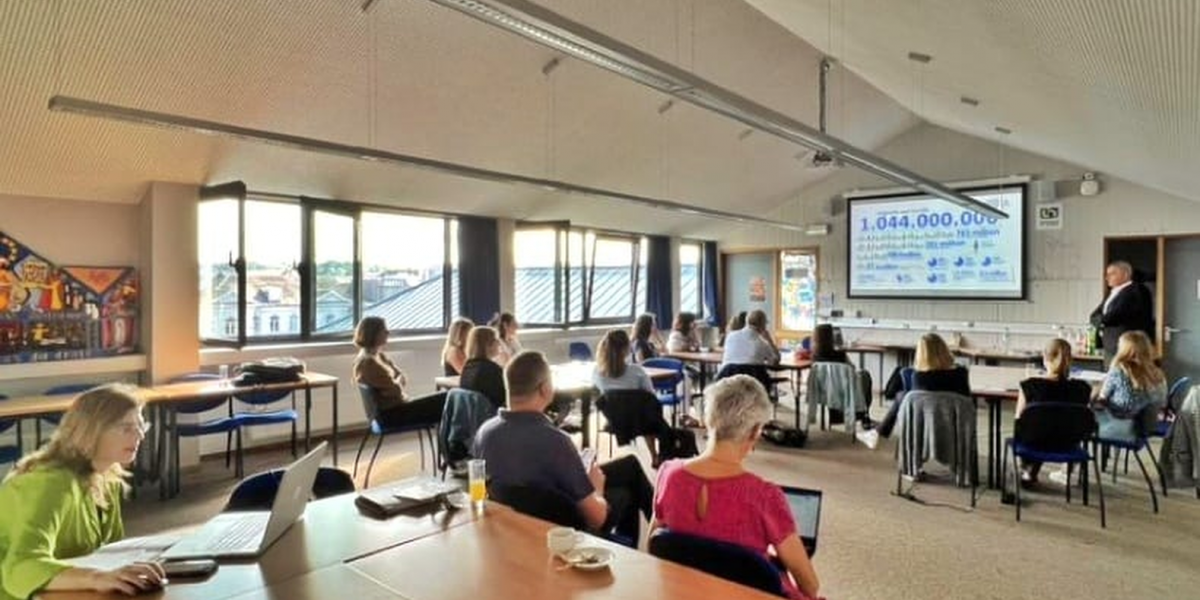 Two meetings of the Kircher Network, the network of Jesuit universities in Europe and the Near East, were held at the University of Namur in Belgium from 2 to 6 July. JRS Europe was invited to participate and share about our mission and projects, as well as reflect on the role of the university in working with refugees.
One of the meetings was The Kircher Network General Assembly of Presidents and Deans. The General Assembly was a fantastic opportunity for JRS Europe to get to know and share with the Jesuit higher education institutions in Europe and Lebanon and foster new ways of collaboration.
In the second meeting, Alberto Ares presented a lecture on "The Role of Jesuit Universities in the Promotion of Diversity and Inclusion in an Era of Migration". A conference that was part of the Erasmus+ BIP Programme consisting of an International Training Staff Week about "The challenges of Inclusion in Europe: the Contribution of Jesuit Higher Education".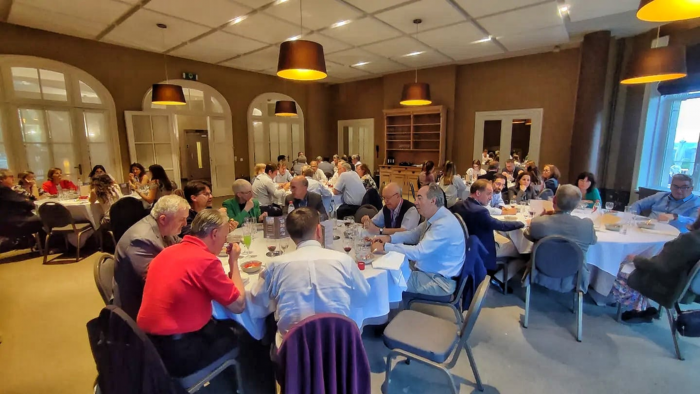 This programme, receiving funding from the European Union, is organized by the Group of International Officers of the Kircher Network and will gather experts on inclusion and diversity in order to foster discussion and establish new cooperation agreements between the different institutions.
In his presentation, Alberto Ares, JRS Europe Regional Director, showed the mission and new projects of JRS Europe and highlighted the importance of Jesuit educational institutions in addressing the challenges faced by migrant and refugee communities. He underlined and encouraged the commitment of Jesuit universities to providing inclusive education, emotional support, and development opportunities for displaced persons.
The training week gathered multiple panels with experts on inclusion and diversity, as well as workshops to foster new international collaborations among the participating institutions. JRS Europe brought its experience and commitment to the work of accompanying, serving and advocating for refugees in Europe, exploring different ways of collaboration with Jesuit universities.
This training week was a Blended Intensive Programme receiving funding from the European Union. It is an initiative of the Group of International Relations Officers from the Kircher Network, hosted by the University of Namur.