No more Morias in the future EU asylum policy
09 September 2020
|

JRS Europe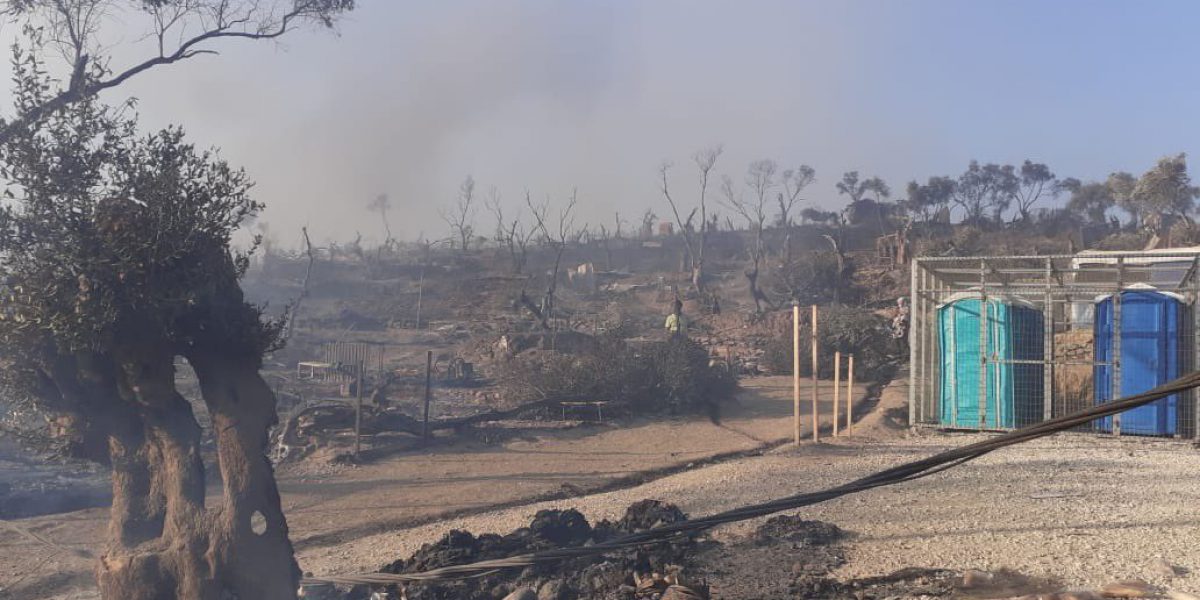 JRS stands in solidarity with the asylum seekers of Moria camp in Lesbos, Greece, who were forced yet again to leave the only place they could call home.
Overcrowded and undignified, the conditions at the Moria camp had become over the past years a tragic symbol of current European policy that is unable and seemingly unwilling to provide decent and safe conditions for refugees. The destruction of the camp by fire now serves as the latest confirmation of the crisis of European responsibility towards those seeking asylum. The inhumane situation in which thousands of asylum seekers were stranded at the gates of Europe had to be solved long ago.
It is positive that the European Commission has already announced they will provide support to Greece for the immediate transfer of the remaining unaccompanied children to the Greek mainland.
​Nonetheless, to bring an end to the shameful conditions on Lesbos and other Greek islands and to ensure that such tragedies will not reoccur, a European solution that includes relocation to other European countries is needed. The upcoming New Pact on Migration and Asylum must be the start for a meaningful reform of EU Asylum and Migration policy that truly respects the values of the European Union.
​JRS Europe  calls once again on European governments to act in solidarity with refugees and with each other and to agree on a fair system to share the responsibility to protect refugees that also takes in consideration people's needs and aspirations and respects the inherent human dignity of each person.