"My mother woke me up with the words that the war had begun. At first, I thought it was a stupid joke, but, unfortunately, this is not a joke", Anna's story
08 November 2022
|

JRS Europe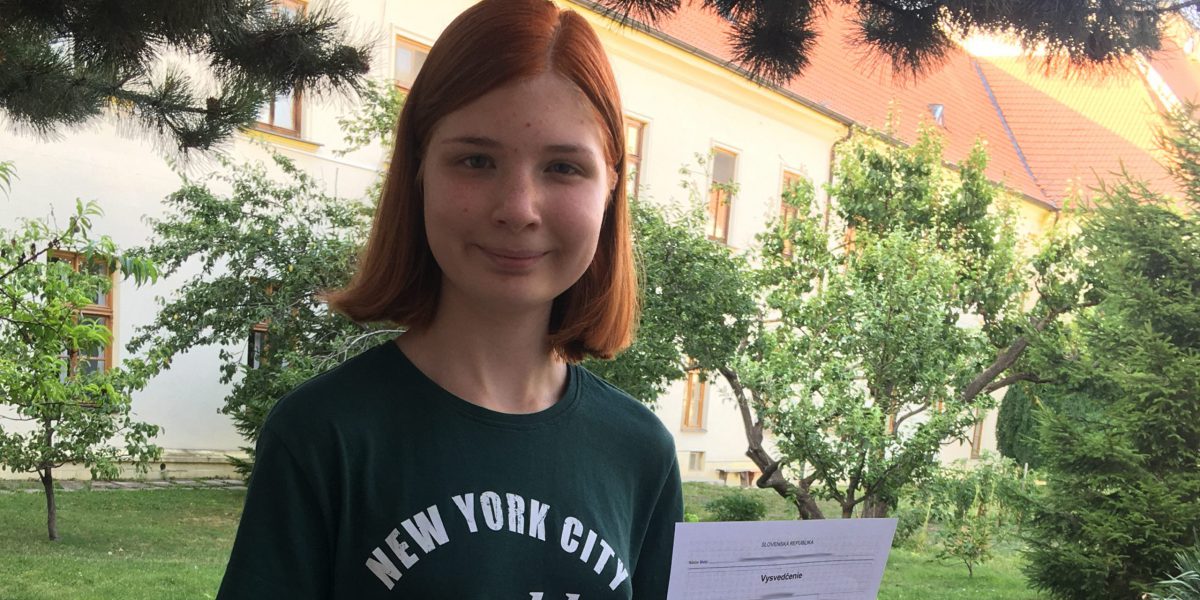 Anna was a 13-year-old student in Kharkov when war woke her up in the middle of a February 24 night. "My mother woke me up with the words that the war had begun and my native Kharkov was attacked. Honestly, at first, I thought it was a stupid joke, but when I read several hundred messages from my friends, I realized that, unfortunately, this is not a joke", she remembers vividly. This would be the start of a long journey fleeing the violence of the war in Ukraine.
With only the essentials in a few bags, they left their apartment to a safer place in the city where they stayed for 10 days. However, by the start of March, they decided to take a train to Lviv because "every day it got worse". "We didn't have a plan; we were just saving our lives. When we drove through the streets, my favourite city was unrecognizable. Once on the train, we were lucky, and we took seats in the compartment. A lot of people were leaving. They stood in the corridors, in the vestibules. At the stops, people screaming knocked on the window and begged to be allowed to evacuate, but the train was packed to capacity", she recalls of the trip out of Kharkov.
The train took 28 hours to arrive in Lviv. There, they only spent one night but for Anna, that night in the city "after a cramped train, seemed simply heavenly, despite the air raids". The next morning, they boarded a bus to go to the Polish border and from there to Warsaw.
The trip was not over yet, but at the station in Warsaw, a volunteer would prove of crucial help. "Late at night, we arrived in Warsaw, where we bought tickets for Bratislava the next day. At the station, a volunteer approached us and offered to find an overnight stay. It turned out he had a friend in Bratislava, and he called him", described Anna.
This last train to Bratislava was particularly difficult for Anna. She reminisces clearly "There were many people on this train who went to different places, but everyone saved themselves and their loved ones from the war. Every person I met had their own heart-breaking story". The next morning, they arrived in the city and "were finally able to sleep with the thought that we did not need to run anywhere and save ourselves".
Nowadays, Anna and her mother have been living in the Jesuit house in Trnava for seven months now. Anna's mother works as an assistant in the kitchen, while she improves her Slovak to be able to find a job that matches her administrative experience. Meanwhile, Anna is attending high school and is also working on learning Slovak, which "is similar to Ukrainian, so it's not that difficult, also I like learning". In her free time, she helps at the Family Help Centre of the house. "There are wonderful people here who have helped us a lot. I don't even know how things would have turned out if Pavol Trgo SJ and the Jesuits hadn't helped us. Now we have a house, food, and help".
JRS is working together with the Xavier Network, Concordia Moldova, the Society of Jesus in Europe, local civil society, and NGOs in a coordinated Jesuit response. Together we help thousands of people like Anna. You can read more about The One Proposal: the coordinated Jesuit response to support the Ukraine Crisis here.