Letters of Hope
19 December 2022
|

JRS Europe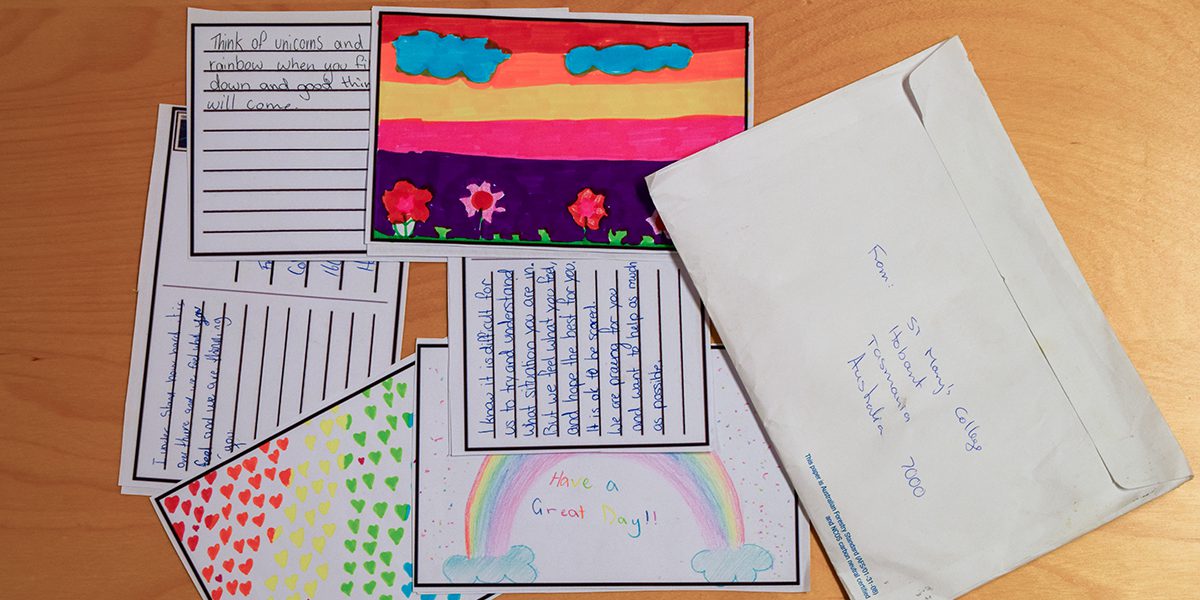 Sometimes the mail brings surprises and at JRS Europe it happened twice recently. First, we received an envelope from Tasmania, Australia which contained letters by the students of St Mary's College. The letters contained jokes and drawings hoping to draw a smile on the children at the JRS Ukraine shelter. An objective that was clearly achieved by the looks of the picture we received from Lviv.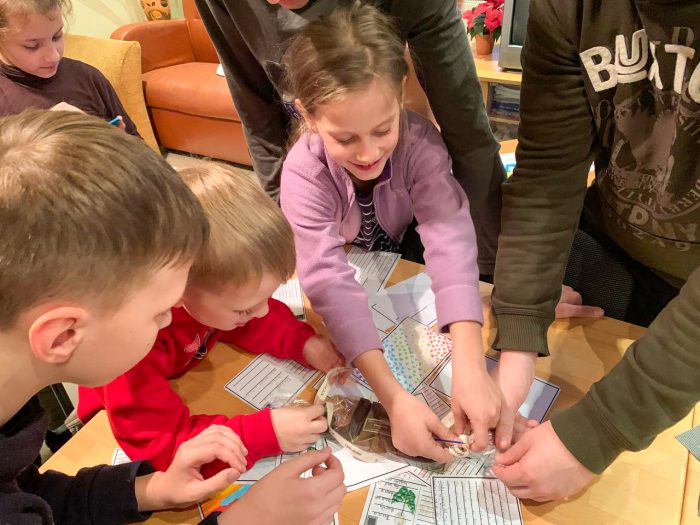 However, just a few days before publishing this article we received a second surprise parcel from Rhode Island, United States of America. Titled "Postcards for Refugees", this second envelope contains drawings as well as messages of hope and blank postcards that hope to initiate a conversation.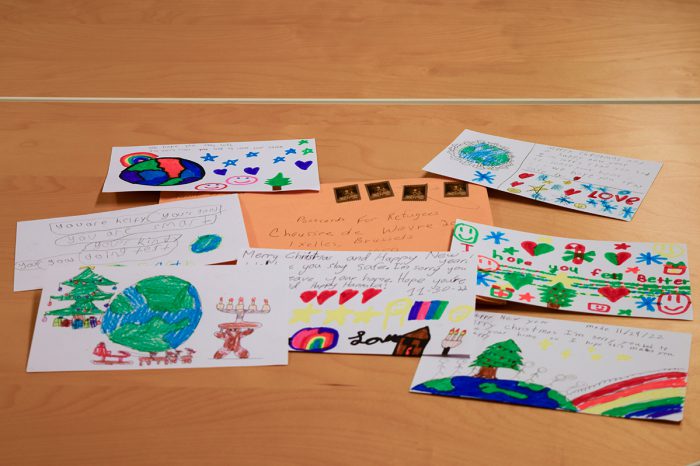 These two initiatives were completely self-coordinated by the people writing the postcards.