JRS Luxembourg joins JRS family! 
06 October 2020
|

JRS Europe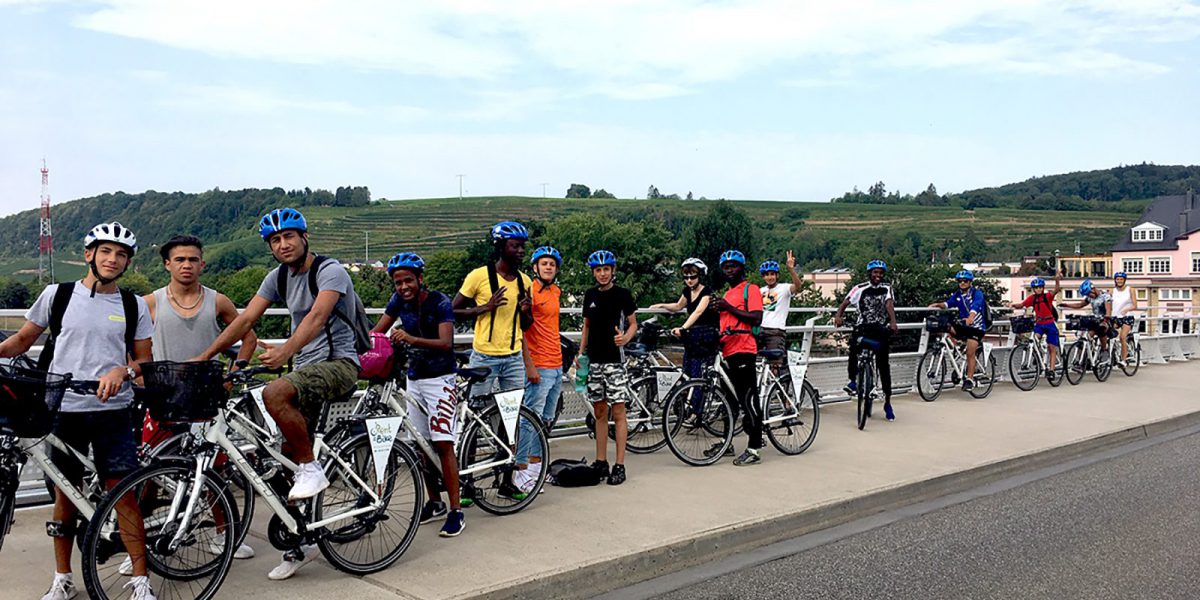 JRS Luxembourg was founded in May 2020 after a long and valuable partnership between JRS Europe and the Group Ignatien pour les migrations (GIM), that during these years has been organising several activities in the field of migration in Luxembourg.  
"For and with young people"
JRS Luxembourg aims at supporting refugees and people seeking international protection while providing them a place of trust and listening, as well as helping newcomer adolescents and young adults. JRS Luxembourg works in coordination with JRS Europe for actions on advocacy at the national scale. 
The role of JRS Luxembourg is nowadays more relevant than ever, considered that a third of the 3,208 people currently hosted in reception centres are children, and that Luxembourg still struggles with achieving a full integration of young refugees in society and in the labour market. 
 The Karibuni project offers holistic support to the integration process of young refugees between 13 and 28 years old. The main activities are the creation of cultural, creative and sporting workshops, the organization of summer academies, the provision of student jobs' positions, trainings of facilitators and awareness raising activities in high schools. 
The summer academy
The first activity organised as JRS Luxembourg was a Summer Academy to fight the long isolation that many young refugees were experiencing due to Covid-19 measures of confinement and quarantine.  
Around 20 people, aged between 13 and 19, were invited from different reception centres in Luxembourg to join the Academy's activities. To respect social distancing measures, they were divided in three groups, including the facilitators and four quality volunteers who came from Brussels, Paris and Bordeaux. Arif and Amir, two translators from French and Farsi, facilitated the group activities. The mornings were reserved to French classes and the afternoons for cultural and sporting activities. 
Official launch of JRS Luxemburg
JRS Luxembourg will officially join as a new member of the JRS Europe family network on 8 October with an event in its headquarters.