Journeying towards an ever wider "we" – World Day of Migrants and Refugees
30 September 2021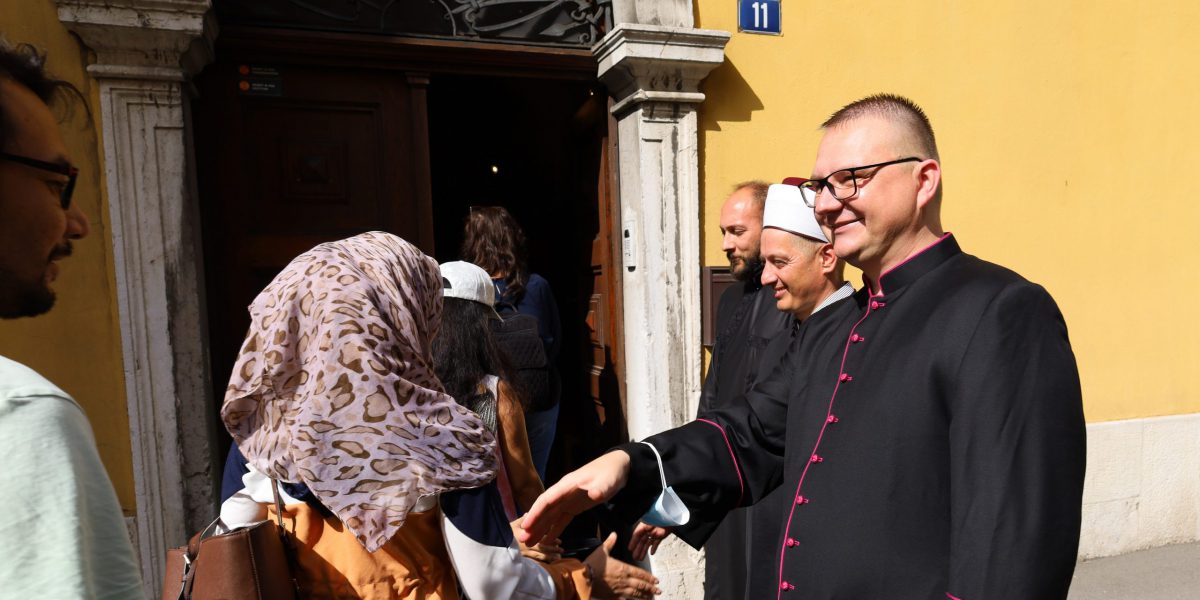 A guest post by JRS Croatia, on a day of interfaith encounter and celebration:
On Sunday, 26th September, we celebrated the 107th World Day of Migrants and Refugees at the invitation of the Archdiocese of Rijeka. Msgr. Dr. Matija Matičić welcomed JRS employees from Croatia and Bosnia and Herzegovina, along with more than sixty people who found safety and protection in Croatia, the Rijeka Orthodox priest, and an imam.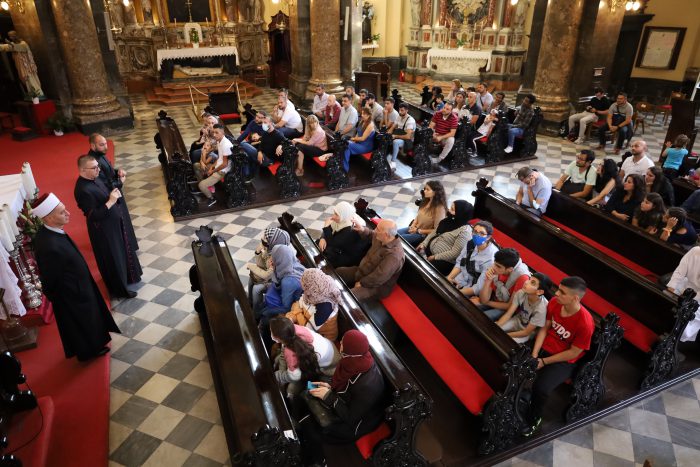 "As we were looking for an opportunity to meet, this day presented the ideal opportunity to invite JRS. Here at the Archdiocese, we want to help with the accommodation and integration of refugees, mainly motivated by the fact that there is one God who brings us together, to coexist and look towards each other," said Msgr. Matičić.
We kicked off the encounter with lunch, with a menu made up of traditional dishes from Iran, Syria, and Iraq, as well as regional specialties from Rijeka. We then moved to the Cathedral for a moment of intercultural exchange, interreligious dialogue, and community. Afterwards, we went to the church of St. Nikolaj, where we were welcomed by the local Orthodox priest, Rev. Fr. Jovan Galamić: "A man in his comfort easily forgets the problems and worries of another, and just as easily forgets the two most important first commandments: to love God and our neighbour. The question arises: who is my neighbour? Christ meant all the people around us."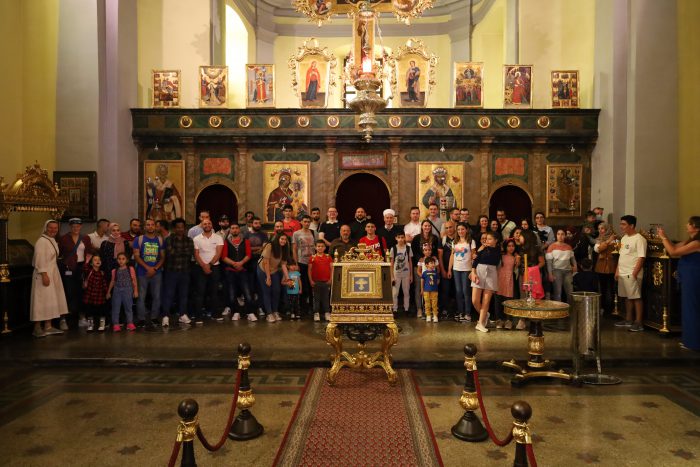 Dženan Effendi Čaušević, imam at the Islamic Centre of Rijeka, showed us around the mosque: "I am happy to be here today at the invitation of our dear friend Matija, in the company of JRS and the refugees we wish to welcome. Today is an opportunity to remember the messages of all religious prophets – especially Jesus, who reminds us that we need to look and see the one who lives next to us."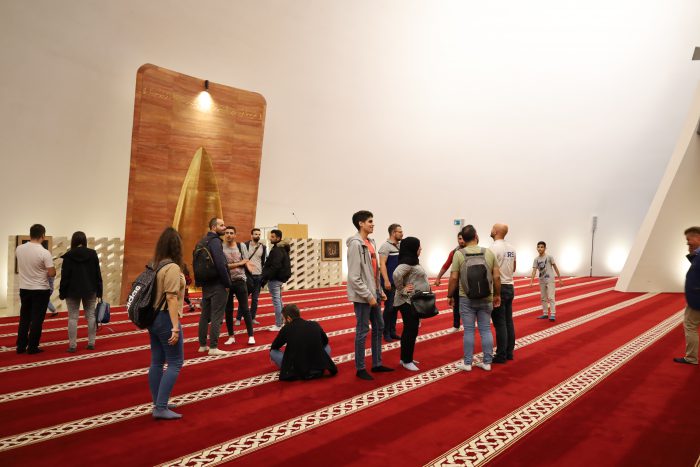 The trip delighted those whose day we celebrated: "Thank you for creating good and happy moments for our families, especially for the children. We were together in the spiritual environment of church and mosque alike and felt harmony and humanity with different religions. Thank you JRS," wrote Samaneh Reihani, a single mother from Iran, who spent the trip mostly in the company of Titi, also a single mother: "JRS always makes us feel accepted and welcome. I am glad that they organise these activities. We also get to know Croatia, its great heritage and culture. It's lovely to feel accepted here."
"There are a lot of different people here today, from a total of 13 countries. Different cultures, languages, religions. And yet – here we are on the same bus, where we clap together and rejoice. This is fantastic!" thinks Hamza from Syria, who was delighted with the Adriatic Sea.
The trip to Rijeka enriched the priestly vocation of Jan Glaba, a young Jesuit who has just arrived from Poland to Zagreb for schooling. "As a foreigner who has only been in Croatia for two weeks, I came among those who until yesterday felt just like me and immediately experienced that I was accepted and that I was comfortable in their company. We played cards and talked non-stop," he testified.
"The Catholic Church has the answer on how to best build coexistence with people who come from other countries. It is neither multiculturalism nor assimilation, but interculturalism, where, in mutual respect, we do not lose our identity, but in the spirit of communion open ourselves to life in diversity, seek common values ​​and live in peace," said Fr. Stanko Perica, director of the Jesuit Refugee Service in Southeast Europe.
As Pope Francis reminds us, the future of our societies is a "colourful" future, enriched by diversity and by cultural exchanges. That is why we must even now learn to live together, in harmony and peace.  We took this seriously, knowing that every journey begins with the first step, even if it is as small as organising a day trip together.
JRS Croatia