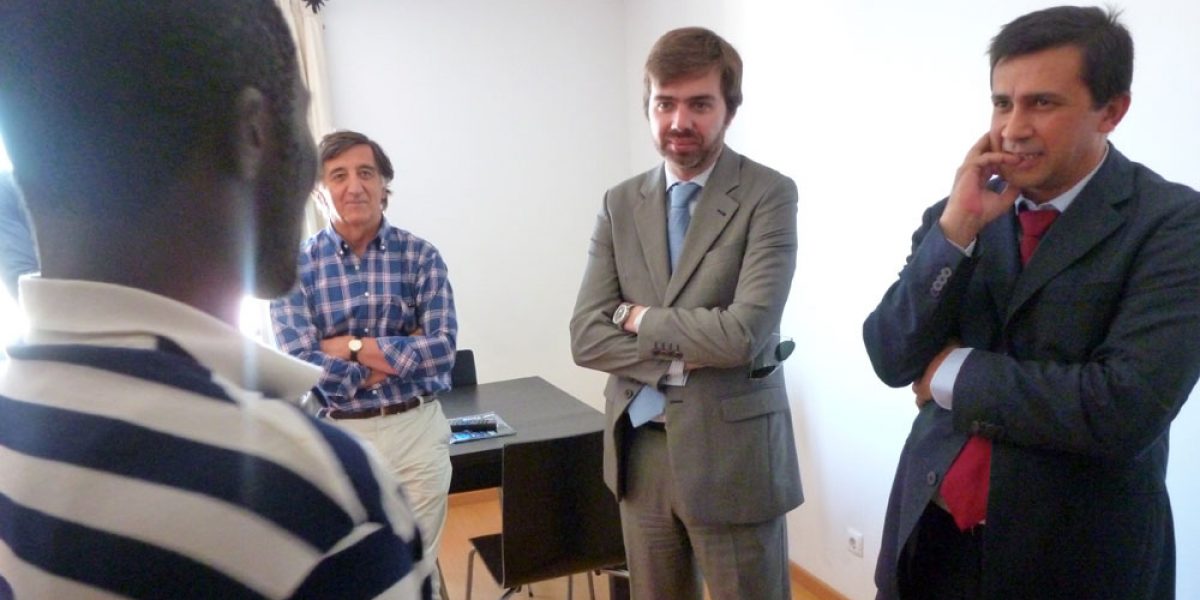 Lisbon, 18 September 2015 – Director of JRS Portugal for the last eight years, André Costa Jorge, took some time out of his busy schedule to speak with us about the European refugee crisis and the local response.
JRS Portugal
, which has long accompanied and supported forced migrants, is now leading the way in preparing for the arrival of almost 5,000 Syrians and Eritreans under the latest EU relocation plan.
"Over the last year we accompanied 14 resettled refugees as part of the 'Seeds of Hope' project. We helped them settle into Portugal by finding accommodation, providing language and vocational training and helping them with all sorts of things from legal to cultural issues.
Soon we will welcome another 20 refugees from Syria and Eritrea as part of the UN refugee agency's resettlement programme. So when the EU announced plans to relocate or redistribute the refugees arriving to Italy and Greece around the rest of the EU, we thought about ways in which we could help.
We set up a
nationwide platform of organisations
that could coordinate local actions to welcome refugees. The first priority will be accommodation so we are working with over 30 partners to identify buildings and establish guidelines of best practices. Many local authorities and municipalities are also involved in this initiative.
Attitudes in Europe are opening up to the idea of welcoming refugees. This will help for common policies, but how relocation will be achieved in practice is still very confusing and bureaucratic. Through this new platform we plan to spread best practices and make sure that these refugees that have gone through so much, receive the best welcome possible.
Until now European countries have mostly tried to stop people from coming. Portuguese border agencies and local authorities are not always well-equipped to help people to arrive and settle in. That's why civil society has a crucial role to play and the platform of NGOs is so important in Portugal.
Finally, Costa Jorge has a word of advice for the European interior ministers who meet in Brussels to determine the EU's broader response to the current refugee arrivals:
"Don't hide in numbers. There is an urgent need and we have the capacity to help those fleeing war. The governments can do more and faster. We the people are doing our part, now it's time for governments to step up.
Winter is coming. Countries need to act fast in order to truly save lives."
"Don't hide in numbers. There is an urgent need and we have the capacity to help those fleeing war. The governments can do more and faster. We the people are doing our part, now it's time for governments to step up."