International Day for the Elimination of Violence Against Women
25 November 2018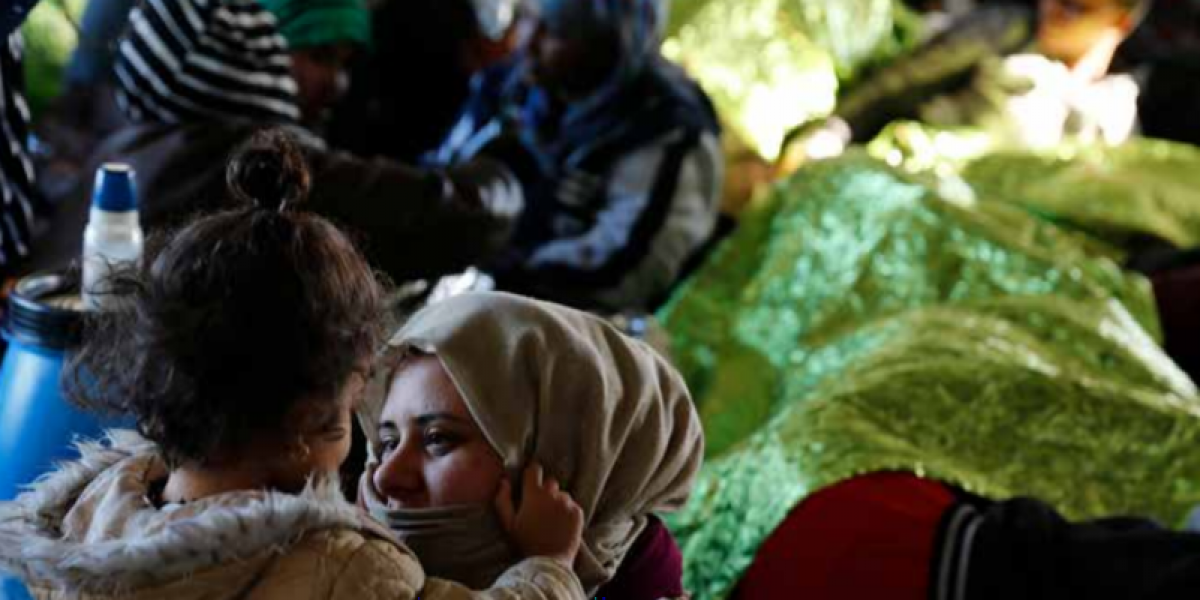 Migrant and refugee women and girls are especially vulnerable to gender-based violence. The physical, sexual and psychological abuse they face in their countries is one of the reasons why women and girls leave home to seek protection. But they also encounter abuses while trying to reach safety, both at EU external borders and once in Europe.
Gender-based violence in their home country
"I was forced to marry someone I didn't want to, and he was the one who raped me. He was the one who beat me and caused the markings on my face," said Aisha. 
The experience of Aisha is not an isolated case. According to UN Women, intimate partner violence is the most common form of violence experienced by women globally. And for some women, like Aisha, the only safe option is to leave the country.   
The situation lived by Hafsa was not easier. "My situation in Algeria was unsustainable. After eleven years of violence at the hands of my husband, I decided to denounce him and end the marriage," said Hafsa.
Her attempts to report her husband to the police were frustrated when he reported that Hafsa intended to convert to Catholicism. She was detained for several days and the years of violence she had suffered did not seem important to authorities. 
"My husband filed a divorce suit and tried to convince the court that I was unable to keep custody of my children. He got it. In Algeria, my family still wants me to go back to live with my ex-husband, despite the violence. And, as long as I do not, they will reject me," said Hafsa. 
In Europe, but not arrived
Forcibly displaced women also face difficult experiences once in Europe. The poor conditions of Melilla's temporary stay centre did not make life easier for Salma. It was difficult to access drinking water, and the infrastructures were not prepared for winter.
Though she was in Europe, Salma still did not feel safe. The overcrowding of the centre made it difficult to have privacy. "Sometimes I feel insecure inside the centre," Salma said.
JRS recommendations for the EU and national governments 
To ensure that women who have experienced any form of violence, such as Aisha, Hafsa and Salma, have full access to protection, the EU and its Members States should:

Guarantee access to Europe through the provision of safe and legal pathways. In particular: 
             – Increase resettlement commitments

             – Adopt generous family reunification policies

             – Provide a clear legal EU framework on the use of humanitarian visas

Ensure dignified reception conditions across Europe. In particular:
             – Allocate the necessary budget to guarantee adapted infrastructure

             – Ensure the provision of the necessary information, interpretation services and legal assistance

             – Guarantee asylum seekers a dignified standard of living, as foreseen by the EU Reception Conditions Directive

             – Guarantee gender-sensitive reception conditions and procedures
Train all relevant public officials – including, but not limited to, police officers, border guards, members of the coast guard, and civil servants – who, in the exercise of their duties, are likely to come into contact with asylum seekers and especially vulnerable women and girls. 
As part of the Protection at External Borders project, JRS Europe collected a series of testimonies of migrant women who sought protection in Europe after fleeing their home countries because they had been exposed to different forms of violence. Final report.

My situation in Algeria was unsustainable. After eleven years of violence at the hands of my husband, I decided to denounce him and end the marriage.
Hafsa, an asylum seeker from Algeria