"I woke up in a middle of the night hearing an extremely loud sound like something exploded, I went back to sleep. Only in the morning scrolling through my social media I realized what that explosion was.", Olena's story
19 December 2022
|

JRS Europe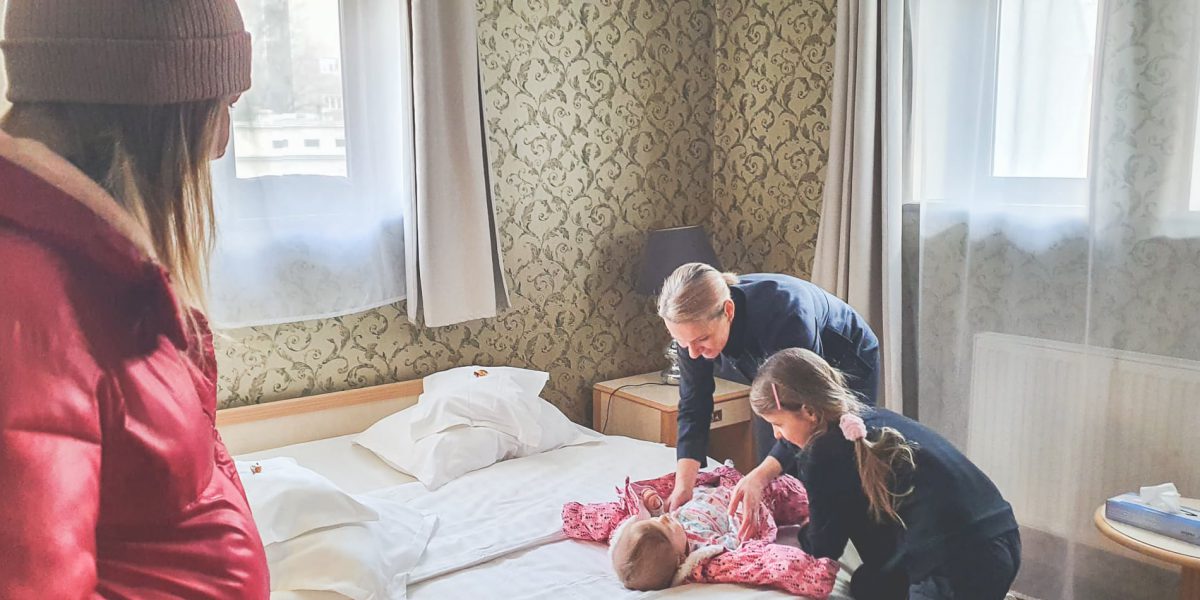 February 23rd was Olena's last day at work in a dental clinic in Odesa. She was wearing her new working outfit and shoes. She had her make-up on and a fresh haircut. She planned to visit Congress on orthodontics in March. "The next morning, I woke up in a middle of the night hearing an extremely loud sound like something exploded, I went back to sleep. Only in the morning scrolling through my social media I realized what that explosion was.", Olena remembers clearly. After a couple of days, she decided to leave with her mom and her pregnant sister-in-law. They packed in a rush, took their children, and headed to the Romanian border. Recalling those days "I cannot believe how much courage it took to accomplish this move.", she recalls.
When she got to Romania, JRS helped her to get settled in. She receives a monthly allowance, takes part in several activities organized by JRS Romania, and she got help finding a job. It was her first time in Romania, she didn't know what to expect. Thankfully, she met a lot of nice people and enjoys staying there. "I feel safe, I feel protected, I feel supported.", she says. She is planning to prolong her stay until the end of the war. She keeps her hope alive. She misses home, but she keeps on hoping war will finish soon. "I believe in my country, believe in our people, believe in all the international support". She believes in a brighter future. JRS is helping her and other Ukranian refugees to keep their hope alive.
JRS is working together with the Xavier Network, Concordia Moldova, the Society of Jesus in Europe, local civil society, and NGOs in a coordinated Jesuit response. Together we help thousands of people like Olena. You can read more about The One Proposal: the coordinated Jesuit response to support the Ukraine Crisis here.