"I was at home with my son, because he was ill. 12 of march we left Ukraine, desperate with fear, we did not know what will happen to us.", Oleksandra's story
19 December 2022
|

JRS Europe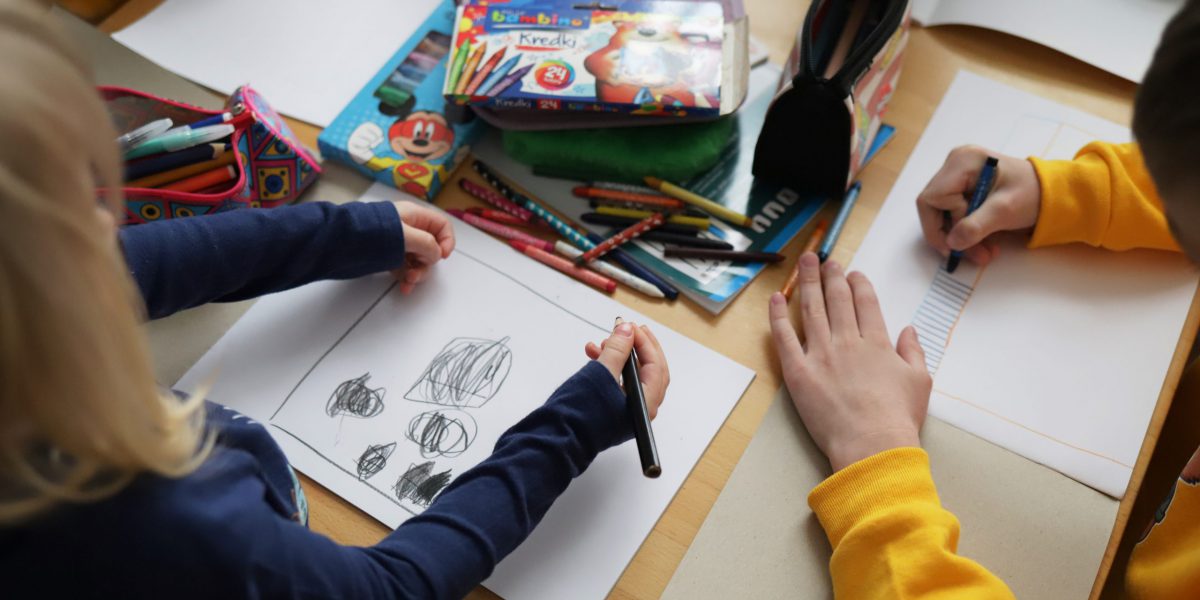 Oleksandra's story
"I was at home with my son, because he was ill. 12 of march we left Ukraine, desperate with fear, we did not know what will happen to us." Oleksandra remembers vividly. Despite her fear, her first thought was saving her children, and taking them to a safe place. "At first I told them that we are going in vacations for two weeks. But after I told them that Romania is like Ukraine. And that Ukraine is now in danger and I lost the possibility to control the situation and they can not be safe."
She left Odessa with her children and she travelled for 8 hours to get to the border of Isaccea, in Romania. She stayed in the border for about 7 hours, it was cold and her children were freezing. From the border she went to Bucharest in Gara de Nord and stayed in the hotel for one night,where she met other Ukrainian refugees that helped her to move in a studio of a Romanian citizen.
Oleksandra received help from JRS Romania, who have been offering several programmes to support Ukrainian refugees and displaced people since the start of the war. JRS assists her with accommodation, money for food and hygienically products, reimbursement for medical assistance and medicines, activities for her children, support groups for women and Romanian classes. "The JRS support means for me and my family, stability. I am not afraid to wake up in the morning, because I feel supported, and all this helps me to be calm and provide proper care for my family."
"I began to feel the ground under my feet again after a long time. I was able to not feel fear of the day of tomorrow.", she says. Oleksandra finally feels safe, although she is worried about how long the war will last. She wants to come back home as soon as the war ends, but she began to feel at home in Romania, and she would like to return very often once she is back in Ukraine.
JRS is working together with the Xavier Network, Concordia Moldova, the Society of Jesus in Europe, local civil society, and NGOs in a coordinated Jesuit response. Together we help thousands of people like Oleksandra. You can read more about The One Proposal: the coordinated Jesuit response to support the Ukraine Crisis here.