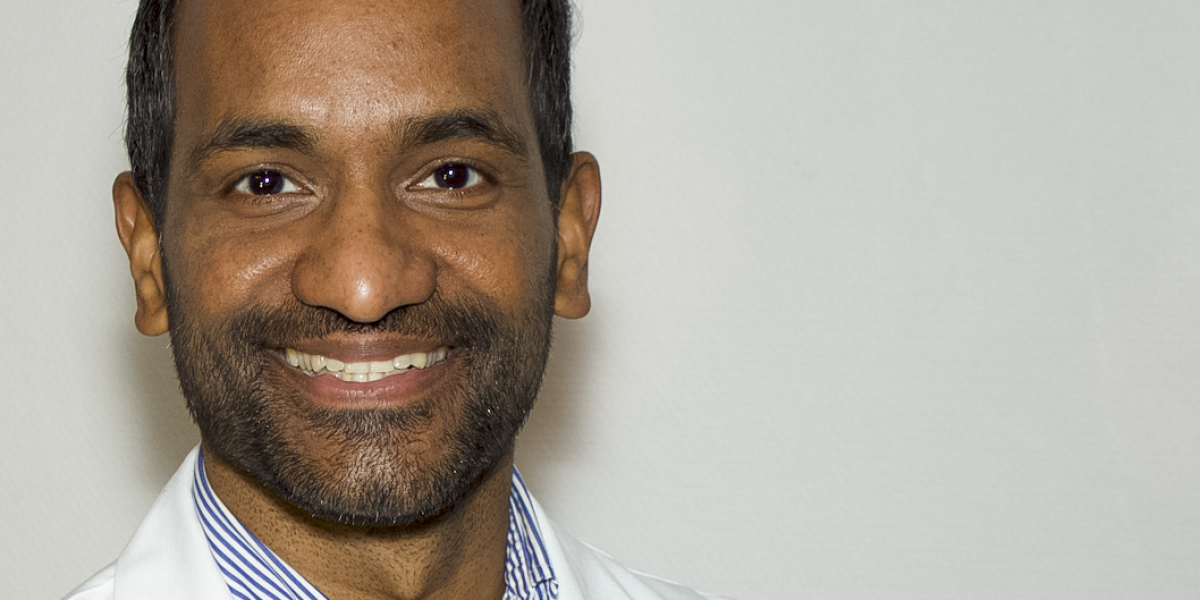 My experience deeply informed who I am now, and I'm convinced of the importance of sharing it with others. I'd particularly like to tell my story to the people who take in refugees in Germany, and who volunteer to help in a variety of contexts. I want to express my thanks to you, so that you will be galvanized to help strangers who will one day become full members of our society, just like me, and who'll find a home here.
At 43, when I close my eyes, I still see the horrific images of the Sri Lankan civil war of my childhood. I remember longing for peace, security, and dreaming of finally going back to school. When I was 12, my mother put the whole family into debt to smuggle me to my uncle in Germany. I passed through Singapore, Dubai, Togo, Ghana, Benin, Nigeria, and Spain, and at the end of this eight month journey, I stepped into a completely unknown country as an unaccompanied minor refugee, a place with a foreign language, culture, and religion.
The people around me were my crutches, during this time. The teachers at school paid my legal fees, and my classmates took to the streets with their parents. Politicians, regardless of political affiliation campaigned to grant me a special permit to finish my Abitur, despite a deportation notice. It was the German people who opposed these official instructions, and made me feel safe and secure.
After graduating high school, I longed to study medicine. This was a dream shaped by my childhood during the civil war, tightly emotionally connected to the death of my older sister. Again, it was the people around me who carried me towards this goal. My form teacher, Lorenz Köhler, became my guarantor, and after a long struggle, I was accepted into the medicine programme in Lübeck. These experiences with wonderful volunteers gave me strength. These people worked tirelessly to help me achieve my objectives, and gave me confidence that I wouldn't be deported.
The more I employed the German language in everyday life, the more familiar I became with the nation's society, which had felt so distant and foreign when I first set foot on German soil. I noticed that, unconsciously, I was developing a feeling of home. I still have dark skin, and I look like a Sri Lankan Tamil, but the longer I stand on German ground, the deeper I sink into German society and its structures, the roots under my feet growing mightier. These are not roots I brought with me from Sri Lanka. German became the language I dreamt in. When I go abroad and return, I feel like I'm coming home, and that's exactly what belonging feels like to me.
With my experience as a member of JRS Germany's advisory board, I'd like to encourage young people who come to us as refugees to take a step towards becoming active themselves. I want to encourage you to ask for help, loud and clear, in order to get ahead in a country that starts off strange and ends up being the place where you can be happy.
I came to Germany as a refugee, and it gave me peace, security, and the means to reach my goals. In the end, it gave me a new home. I owe all of this to our core values and our constitution. This is why I see it as my duty to team up with my fellow human beings to protect and promote our true principles.
/ Dr. Umeswaran Arunagirinathan, author, heart surgeon, member of the JRS Germany advisory board since 2020
This article was first published in JRS Germany newsletter. Translated by Rachael Dölger & edited by Ivo de Jager for JRS Europe website