"I have received a lot of support, attention, help and work from this organisation which I enjoy.", Veronika's story
28 September 2023
|

JRS Europe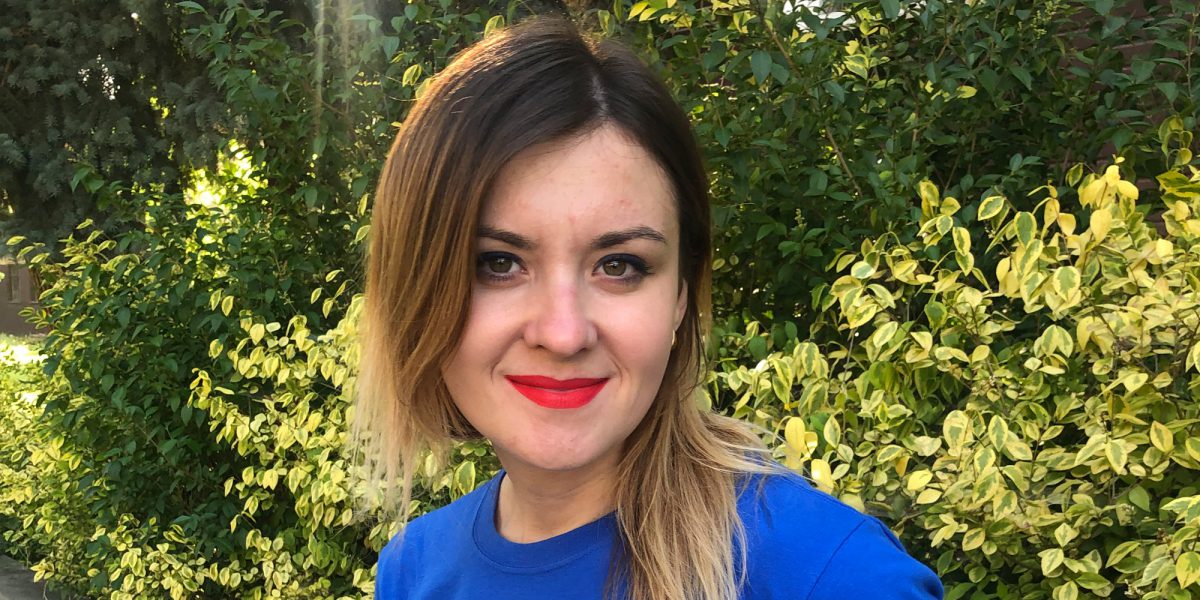 Veronika left Ukraine on the first day the war started on 24th February 2022. She decided that she had to leave as soon as possible because her son can't hear in one ear, but the other ear is also very sensitive, so she was afraid that the very loud sound of the explosions would be terrible for him. She decided to go to Trnava because her husband had been working there for about 4 years. They took two trains, and walked through the cordon, and then took the bus, train and taxi. The journey took 45 hours. "We were very tired after this journey and by the end we didn't know how it was going to go on.", she remembers vividly.
Two weeks after she got to Trnava, she came to the Family Help Centre. The first time she got clothes for the children. She wrote an e-mail to the Family Help Centre asking to be a volunteer there. Since then, she started going to the Centre in her free time and she liked it very much. "I have received a lot of support, attention, help and work from this organisation which I enjoy.", she says. With the center, she organized a summer camp for Ukrainian children and many different activities to help Ukrainians integrate in Slovakia.
"I see our future here in Slovakia, because it is not good for children in Ukraine now.", she says. She is actively learning Slovak in order to have some office work and also to develop herself. She wants to help the Ukrainians who are in Slovakia and need support. She believes in herself, she knows she can do it. She knows she will not be home for a long time, because even after the war ends, the country will have big economic problems, but she is doing her best to live a good life in Slovakia and she does not lose hope.
"In my opinion, this project gives Ukrainians a chance for a normal life and self-realization here in Slovakia, otherwise I don't know how it could be. I am very grateful that I knew the Family Help Centre and now I can live on and have some plans for my life.", she describes. JRS Slovakia helps her and many other refugees with language-related issues, communication with the state offices, and also provides them basic living conditions and find a community where they can live and work. To help them with integration.
JRS is working together with the Xavier Network, Concordia Moldova, the Society of Jesus in Europe, local civil society, and NGOs in a coordinated Jesuit response. Together we help thousands of people like Veronika. You can read more about The One Proposal: the coordinated Jesuit response to support the Ukraine Crisis here.