Human Library: A safe space to 'read' a chapter in the life of Asylum Seekers
26 January 2022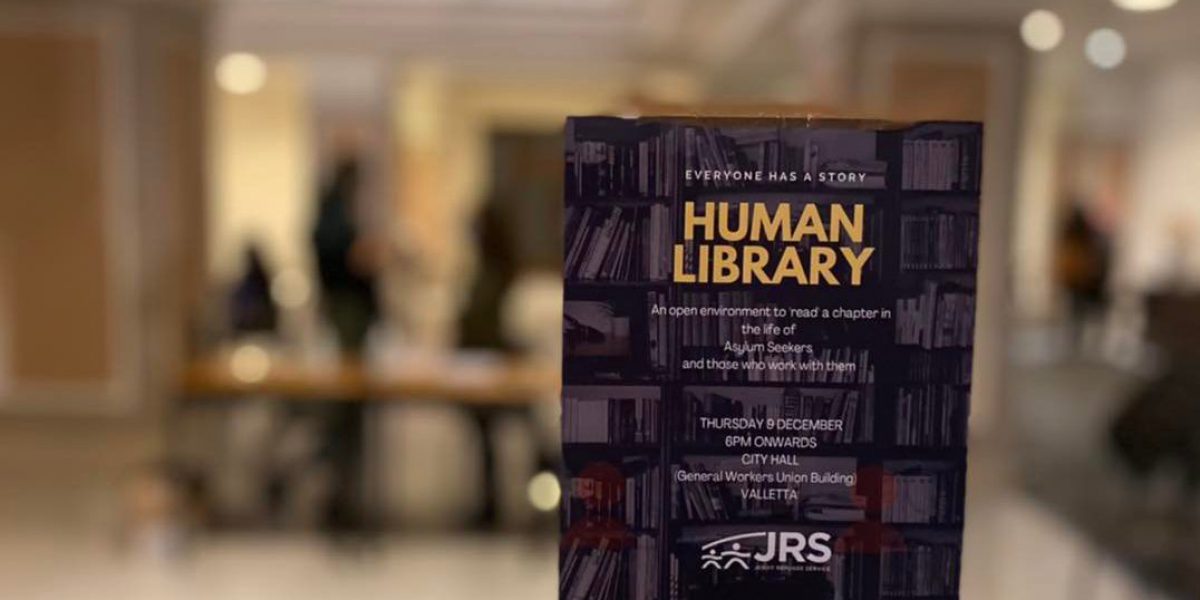 Sometimes the best effort to fight misconceptions, prejudice and divide among the local population and the persons who have just arrived in search of a better life, is through creating a safe space for encounter. This is the idea behind the JRS Human Library organised by JRS Malta – creating an open environment where the public gets to 'read' a chapter in the life of asylum seekers and those people who work with them.
The Human Library, which took place 9 December in Valletta, provided a unique opportunity for members of the public to sit down and meet people who have embarked on a journey with the hope of a better life in Europe. With a great turnout, guests had the opportunity to meet refugees or people who are seeking asylum in Malta, as well as people who work in the sector, among them staff from JRS.
The Human Library is a tool that seeks to challenge prejudice and discrimination. It works just like a normal library: visitors can browse the catalogue for the available titles, choose the "book" they want to read, and borrow it for a limited period of time. The only difference is that in the Living Library, books are people, and reading consists of a conversation. In a short time, visitors can get a glimpse of a reality that is different from their own. Of course, getting to know someone's life story takes longer than an encounter of a couple of hours. But this is only the start.
Following the well-attended event and the positive feedback, JRS Malta will be organising another Human Library later on this year.
This article originally appeared on JRS Malta's website.