'Hope in the hospital': cultural mediation for refugees in medical care
27 October 2021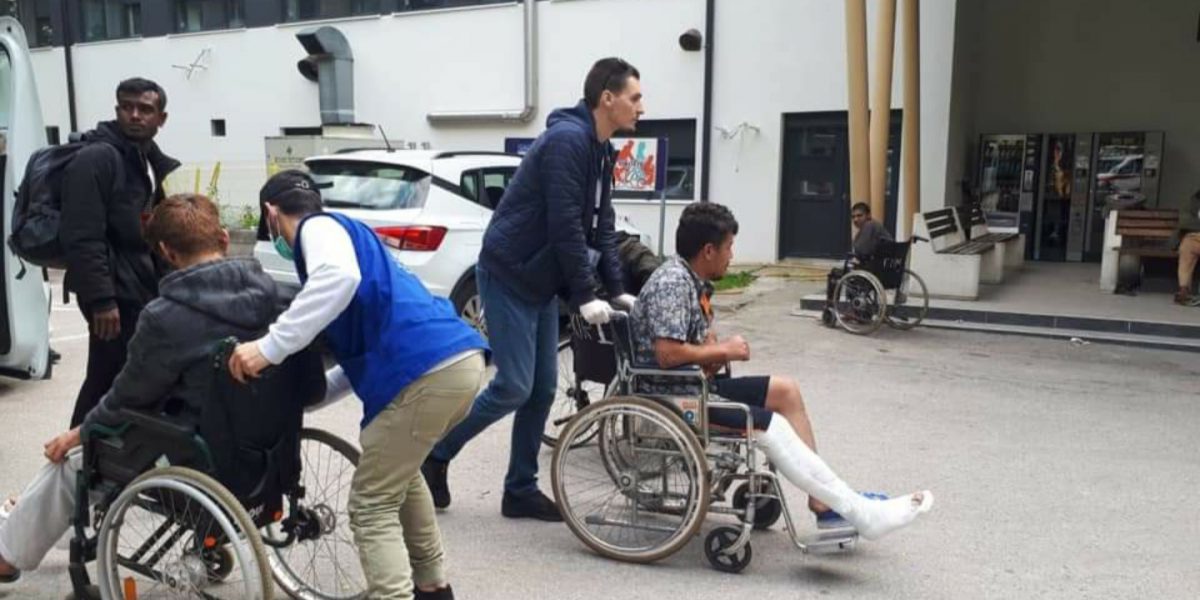 As part of the project "Provided access to health services and protection of human rights for asylum seekers, refugees, and migrants in BiH", 16 cultural mediators are working as translators at the temporary reception centres (TRCs) Ušivak, Blažuj, Borići, and Miral. The Jesuit Refugee Service in Bosnia and Herzegovina employs native speakers of Arabic, Urdu, Pashto, Farsi, Hindi, Persian, English, and Bosnian language. The total number of transports in the Una-Sana Canton (USC) in June was 298 and in the Sarajevo Canton 58.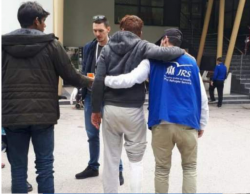 Bita is one of the beneficiaries of JRS medical escort programme: "I'm a nurse from Iran. The political situation in my country forced me to leave my home with my two sons and wife. I left Iran 4 years ago and I have been in Bosnia and Herzegovina for about 2 years. I tried to cross the Bosnian border with Croatia several times and in one of the attempts, I injured my right leg. The pain was not bad at first but quickly spread to other parts of the body. After a while, I had a terrible backache and I couldn't walk properly.
During a detailed medical examination, the JRS team helped me walk, understand my problem, and told me the details of my treatment. Due to the overall situation, I became really depressed; the doctors recommended physical therapy. I received therapy every morning and was accompanied by the JRS team.
In addition to translating, the JRS team did everything they could to make me feel comfortable in the hospital and also helped me feel better mentally. They gave me hope every day by believing that I would be able to move again without a wheelchair. It has been five months now that I can walk normally, and I am grateful to all the people who helped me – the doctor, the DRC technician, and especially the JRS team. "
In the hospital, the JRS team gave me hope every day by believing that I would be able to move again without a wheelchair.