"From the very first day, things just kept getting worse and worse..", Iryna's story
25 September 2023
|

JRS Europe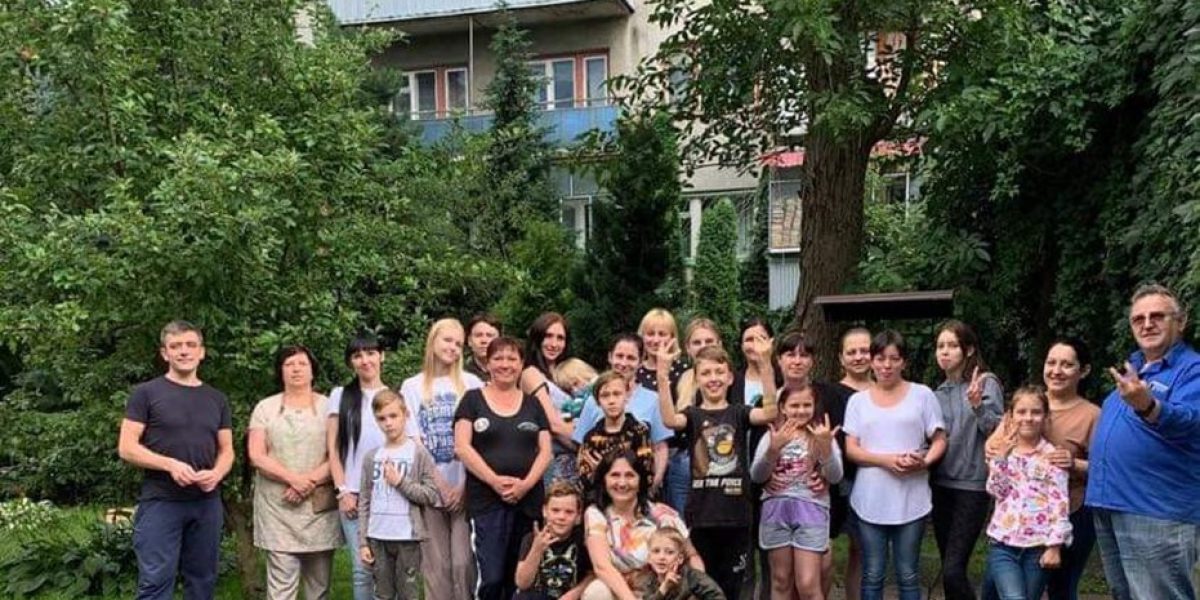 "I didn't want to believe that it was a full-scale war. I remember everything…On 23.02.2022 I was at work, we were given an order to stay at home for a week, until the situation in the country was clarified."
Plachenko Iryna, 38 years old, mother of an 11-year-old son named Yaroslav worked at a chemical plant. On 24.02.2022 her kids didn't go to school. There was a former airport outside the city, where the military was stationed, and on that same day, 24.02.2022, Russian missiles landed there. Iryna and her family heard all these explosions.
"From the very first day…Things just kept getting worse and worse…Nothing was working in our city anymore, no medical facilities, no schools, no banks…nothing…just grocery stores, a few pharmacies for the whole city.", she remembers vividly. Only on 15.03.2022, evacuation buses arrived and they left for Sloviansk.
Fortunately, there were no difficulties, because they were equally lost and scared people who were heading nowhere. First, they took an evacuation bus to a certain station, then a train to Sloviansk, and from there, boarded an evacuation train to Lviv. At the railway station, volunteers directed them to the CNAP(Center for the Provision of Administrative Services), and there, everyone was assigned to the Lviv School No.34, and later at the school, they were given the contacts of JRS in Lviv. Iryna says that JRS has been assisting her fully and completely. "It's a roof over your head, it's food, it's some social services, educational. This organization helped me to return to a normal life. I feel safe here.", she describes.
She's afraid that she won't be able to provide a normal life for her child and herself on her own. She is the only one working for two people, and all her fears are related to this. "Will I be able, specifically me, to provide us with a roof over our heads and satisfy basic needs?", she asks herself every day since she got to Sloviansk. She considered the possibility of leaving the country, and recently completed all the necessary documents, including passports, but she is afraid that her child will have difficulty with a foreign language. So, she still hasn't decided if she is going to stay or leave, but she hopes that everything will be soon be better, and it will be easier to choose.
JRS is working together with the Xavier Network, Concordia Moldova, the Society of Jesus in Europe, local civil society, and NGOs in a coordinated Jesuit response. Together we help thousands of people like Veronika. You can read more about The One Proposal: the coordinated Jesuit response to support the Ukraine Crisis here.