Centro Astalli in Lampedusa for the Day of Remembrance, honoring victims of deadly crossings
04 October 2021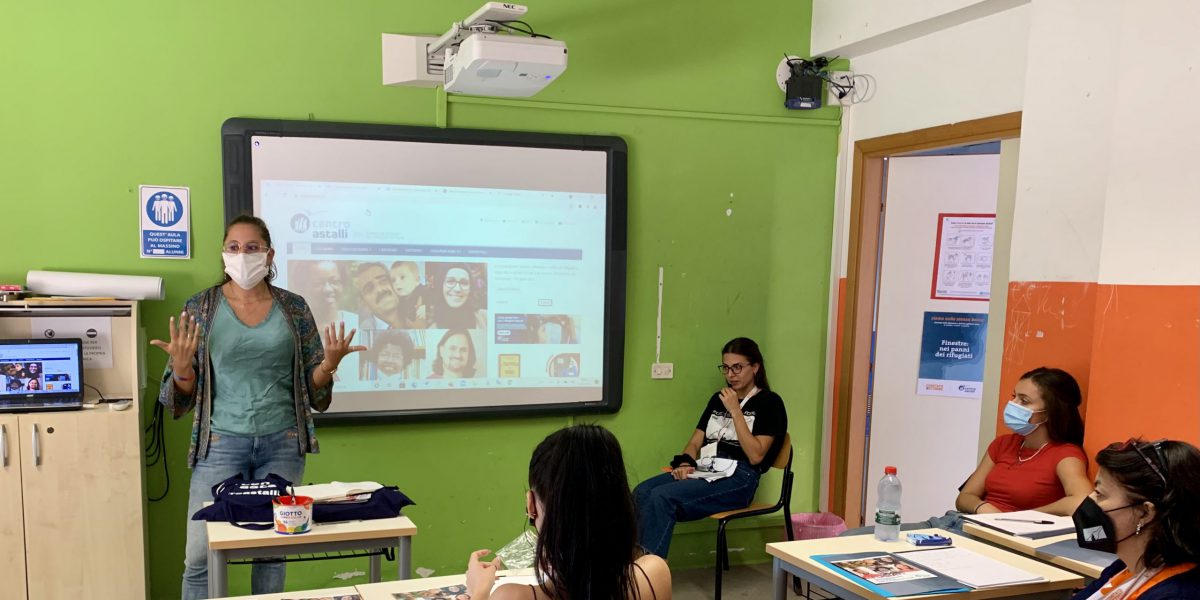 From 30 September to 3 October Centro Astalli – Jesuit Refugee Service Italy is in Lampedusa on the occasion of the "Day of Remembrance and Reception".
#SiamoSullaStessaBarca
(
We are on the same boat)
is the initiative of the
Comitato 3 Ottobre
, which brings 60 schools,
350 students and 93 teachers, from 20 European countries to the island together with survivors and families of victims of shipwrecks in the Mediterranean
.
An opportunity to honour the 368 people who died in the tragic shipwreck off the coast of Lampedusa on 3 October 2013 and to remember the over 22,000 people who have since lost their lives in the desperate attempt to find safety and protection in Europe.
Together with the Ministry of Education, the initiative involves more than 15 Italian and international associations and non-governmental organizations, including Centro Astalli, three United Nations agencies and various civil and religious authorities. The President of the European Parliament David Sassoli, the Senator for life Liliana Segre, Filippo Grandi, Commissioner of the United Nations High Commissioner for Refugees have also contributed with statements.
Students and teachers are involved in a series of events and workshops dedicated to schools, including "Windows – In the shoes of refugees" by Centro Astalli: a way to bring together different stories, people and cultures through dialogue. In fact, the project was created to create active participation of the new generations and stimulate the youngest to become the engine of lasting change through dialogue.
On October 3, the anniversary of the tragedy in which 368 people lost their lives in 2013, moments of recollection and the inauguration of the restoration of the Gateway to Europe.