"At our cabin we thought things would be safe because we thought they´d attack the city, Kyiv.", Ira's story
25 September 2023
|

JRS Europe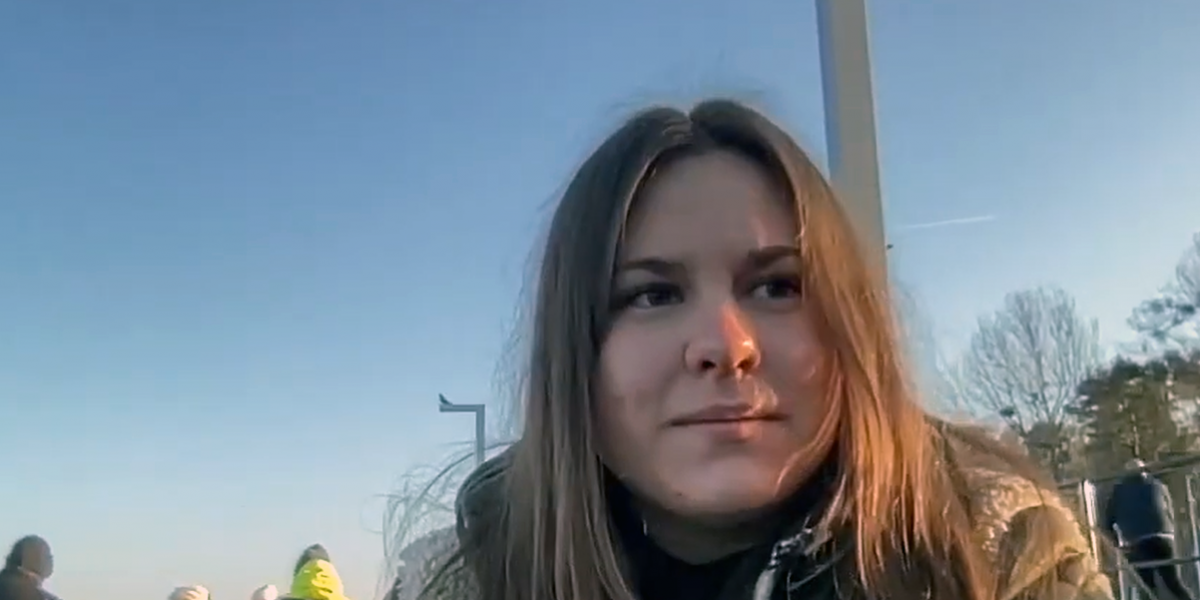 Ira has wished to be a doctor since as long as she can remember. This year, she was supposed to enroll in the medical institute in Kyv, but after the war break out everything changed. "It´s just that, when that will happen now is a mystery.", Ira says.
When the war started, Ira and her family went to their summer cabin outside of Kyiv. "At our cabin we thought things would be safe because we thought they´d attack the city, Kyiv. But a couple of days later, they cut off the power at our cabin. And it turned out that Kyiv was surrounded on all sides and we ended up right in the middle of the heat of it all.", she describes. They had no power for 5 days, they stayed lying on the floor because there were artillery shells flying over their house. Next to their house there was a tank, Ira was scared.
5 days later, they decided that they couldn´t stay there at the cabin. They got ready in five minutes and took off in their car. They got on the Zhitomorsky highway. There were shards of glass everywhere and the road was completely destroyed. They ended up driving on a section of the road not controlled by Ukraine but by Russian Troops. "At that moment, my Dad said "start praying". We all started, I started crying because I see Russian Tanks standing there and I understood that they might attack our car.", she remembers vividly. They made it out and stayed in Vinnitsya for the night, then they headed to the Carpathian mountains and stayed at their friends' house for a few days, before going to the Polish border.
Ira's dad stayed behind in Ukraine, while Ira and the rest of her family went to Gdyinia, where her mom's sister lives. She found a family that gave Ira and her mother a place to stay.
"We are incredibly grateful because they have been so hospitable. They make us feel safe, they understand us.", she describes. Overall, her family is adjusting well in Poland. Ira even speaks some Polish, so she can get around quite well. She is getting her high school diploma online.  Ira still hopes in the future, and is planning to go to med school wherever she is. "As far as college, I´ll see, If everything ends in Ukraine, then of course, I´ll study in Ukraine. But if not, then I´ll learn Polish and pass the language exam here and get my degree here. So try to get into college here.", she says.
JRS is working together with the Xavier Network, Concordia Moldova, the Society of Jesus in Europe, local civil society, and NGOs in a coordinated Jesuit response. Together we help thousands of people like Ira. You can read more about The One Proposal: the coordinated Jesuit response to support the Ukraine Crisis here.