A success story of family reunification between Serbia and Sweden
20 November 2021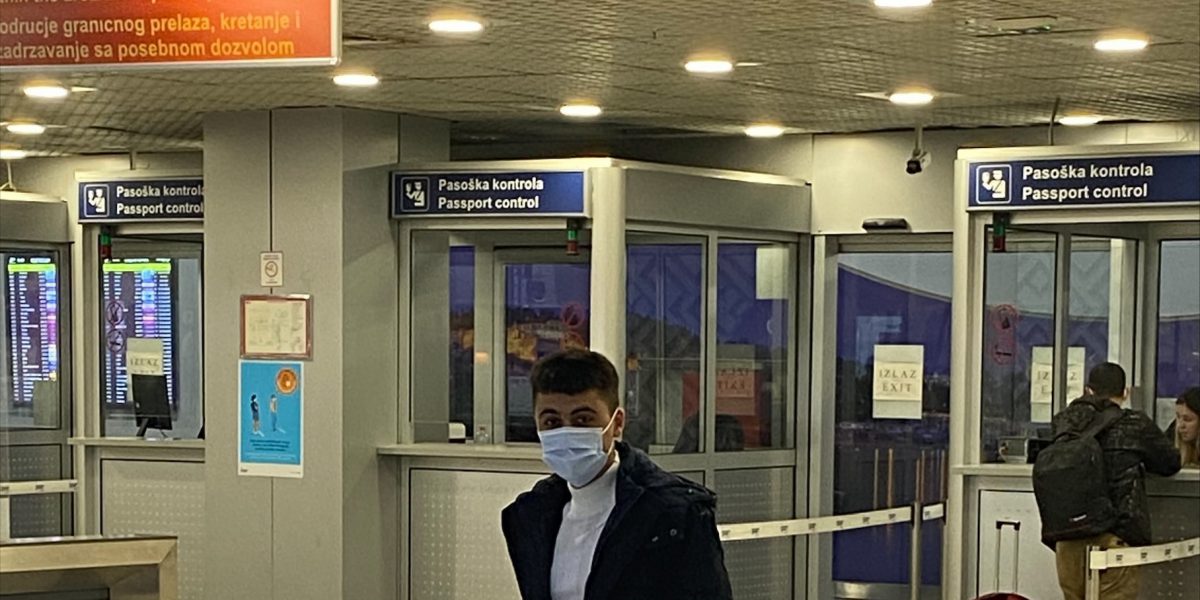 This week we celebrate World Children's Day, on which we remember all children and young people that are displaced from their homes and often separated from their families.
In 2020 alone, over 16.000 children arrived in Europe seeking asylum[1]. Of these, over 60% were unaccompanied or had been separated from their families during the journey[2]. Children and young people in migration are especially vulnerable. They are at a higher risk of trafficking and exploitation, with many disappearing en route. Aside from basic safety, they also suffer from poor education, psychological trauma, lack of stability and social ties.
Services for children in migration are much needed to ensure protection, as well as education and psychosocial support. For many unaccompanied children, family reunification is a successful route to reconnect to their loved ones and return to safety.
In Belgrade, the Jesuit Refugee Service Serbia runs the Integration House for unaccompanied children 'Pedro Arrupe', where family reunification services are offered. B.S. is one of the beneficiaries. He had been separated from his family and found himself alone, mixed with a group of adult men that he did not know. Noticed by Children's Services, he was accommodated in 'Pedro Arrupe' House in autumn 2018, at age 13.
B.S. was immediately enrolled in elementary education and had assistance from JRS staff in homework and Serbian language learning. The beginning was difficult. He was not motivated, and after 6 months he left to illegally cross the border to Bosnia and Herzegovina. After a few months in a camp, he returned to Serbia and fortunately was found by his former legal guardian, and returned to Arrupe House.
In the meantime, his family managed to reach Sweden and got protection. His father started the process of family reunification. JRS supported B.S. along the process, collaborating with the Swedish Embassy in Belgrade, the UNHCR and the Social Welfare Centre in Belgrade. Finally, after almost 4 years, all the controls and papers were finalised and the passport was issued.
In October 2021, B.S. was able to join his family. In those 4 years, he  did not miss any school year and was always supported by social workers. After a last goodbye to JRS staff at the airport, he boarded a flight to Sweden and was welcomed with the utmost joy by his family.
Family life is a human right. Whenever possible and in their best interest, children should be with their families. States have the moral and legal obligation to provide family reunification services, search for their loved ones and guarantee that they can be together again. And during the process, to ensure that children and young people can access all the education and support that they need to grow up serene and healthy.
[1] [2] https://reliefweb.int/report/world/refugee-and-migrant-children-europe-accompanied-unaccompanied-and-separated-overview-5