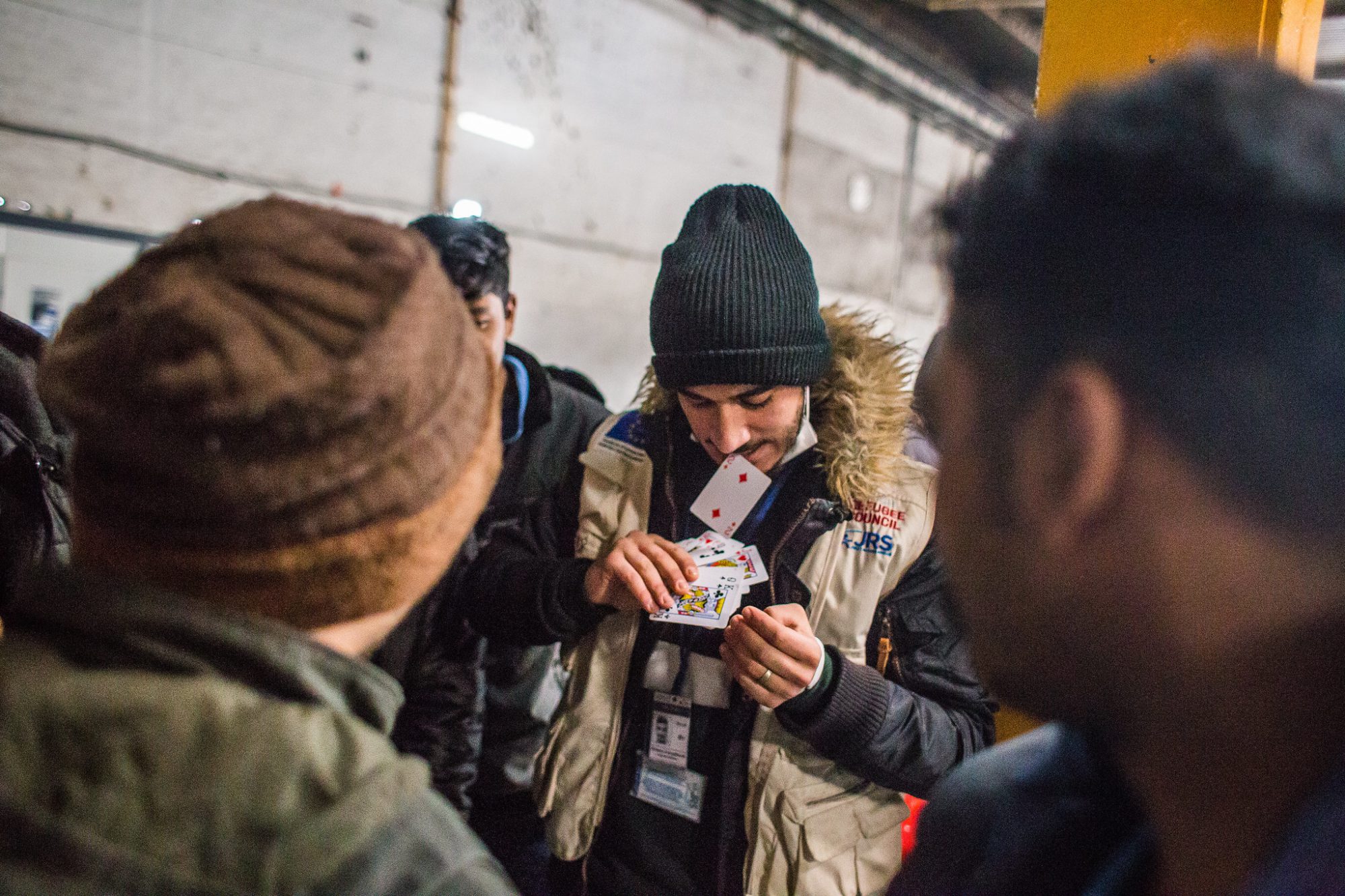 EMBRACE
Volunteer accompanying refugees and vulnerable migrants in Croatia and Bosnia-Herzegovina
Volunteering with JRS enables young people to contribute to more inclusive European societies and to shape a society where everyone is welcome.
Through the European Solidarity Corps (ESC), JRS Europe and its partners offer a volunteering experience at the refugee camp in Bihac, Bosnia-Herzegovina and the integration center in Zagreb, Croatia.
Volunteers from Belgium, Bosnia-Herzegovina, Croatia, Spain and other countries come together in teams of 10 volunteers to engage over two months in activities of reception and fostering of social inclusion of refugees.
Volunteering opportunities include intercultural exchanges, workshops with vulnerable groups, accompaniment to medical services and awareness raising activities with the local community.
Due to the Covid-19 pandemic, this project did not send volunteers in summer 2020. Applications for a total of 6 teams (60 places) are reviewed and accepted for summer camps in 2021 and eventually 2022.
Volunteers will be prepared and accompanied by an experienced consortium of educational, and refugee aid organisations, composed by JRS Europe, Fundación Entreculturas Spain and JRS Croatia and JRS BiH.
Volunteers will receive
Accommodation, food, local transport and pocket money
Roundtrip international travel from home country to BiH/Croatia
Insurance with CIGNA through the ESC programme
Volunteers should be
Between 18 – 29 years old
From an eligible country of the ESC program
Sponsored by a sending organisation – JRS is able to aponsor applicants from Belgium, BiH, Croatia, Greece, Italy and Spain, while applicants from other ESC countries will need an external sending organisation
Interested in working with an international NGO
Knowledgeable about refugee and migration issues and eager to engage in community action
Organised, flexible and able to take initiative
Able to work and live in a multicultural team
Able to speak and write in English
Apply
To apply, please register and apply on the ESC website. Select the project "EMBRRACE" and send your CV along with your motivation letter.