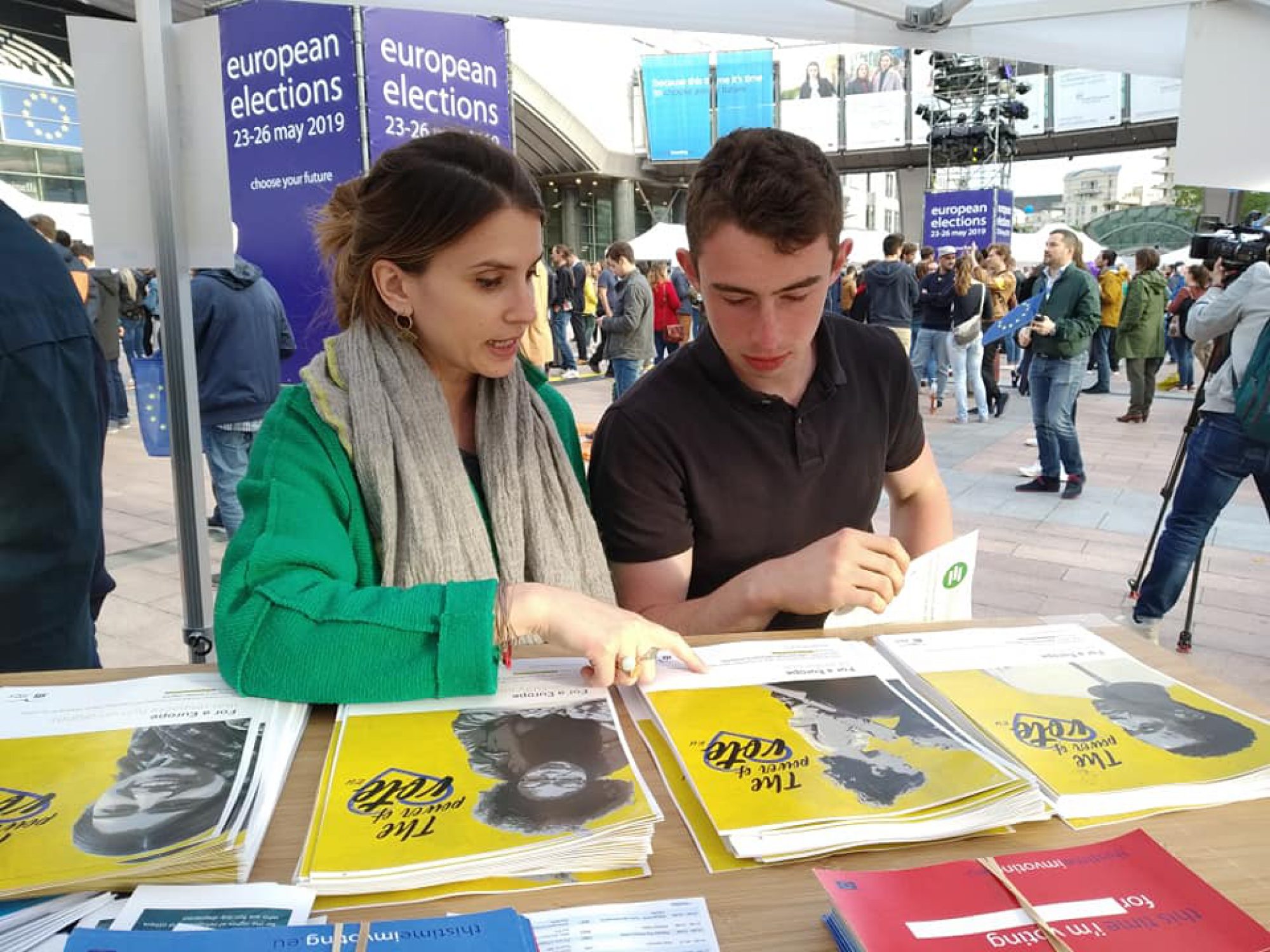 Volunteer
Support our work through joining the European Solidarity Corps
Volunteering with JRS enables young people to contribute to more inclusive European societies and constructively respond to challenges the European Union faces such as the rise of discrimination and anti-migrant sentiment.
Through the European Solidarity Corps (ESC), JRS Europe offers up to four volunteer positions of 3 to 6 months in our Brussels-based office. Volunteer positions can be in the areas of programmes, communication, fundraising or finance.
Applications are reviewed and accepted on a rolling basis.
Throughout their time with JRS, volunteers will be considered fully contributing members of the JRS team and will be supervised and supported by the relevant staff member in their work.
Volunteers will receive
· A daily allowance for food, local transport and pocket money
· Reimbursement of accommodation
· Roundtrip international travel from home country to Brussels
· Insurance with CIGNA through the ESC programme
Volunteers should be
· Between 18 – 29 years old
· From an eligible country of the ESC program
· Sponsorsed of a sending organisation – JRS is able to sponsor applicants from Croatia, Greece, Italy and Spain, while applicants from other ESC countries will need an external sending organisation
· Interested in working with an international NGO
· Knowledgeable about refugee and migration issues and experienced in skills relevant to the position to which you apply
· Organised, flexible and able to take initiative
· Able to work in a multicultural team
· Able to speak and write in English
· Experienced in the Microsoft Office suite
Apply
To apply, please register and apply on the ESC website. Be sure to select "Be the CHANGE" and include your support area preference of programmes, communication, fundraising or finance in your motivation letter.