Enjoying being human – At Home and the change it brings
04 October 2018
|

Naomi Turner, JRS United Kingdom's Communities of Hospitality Coordinator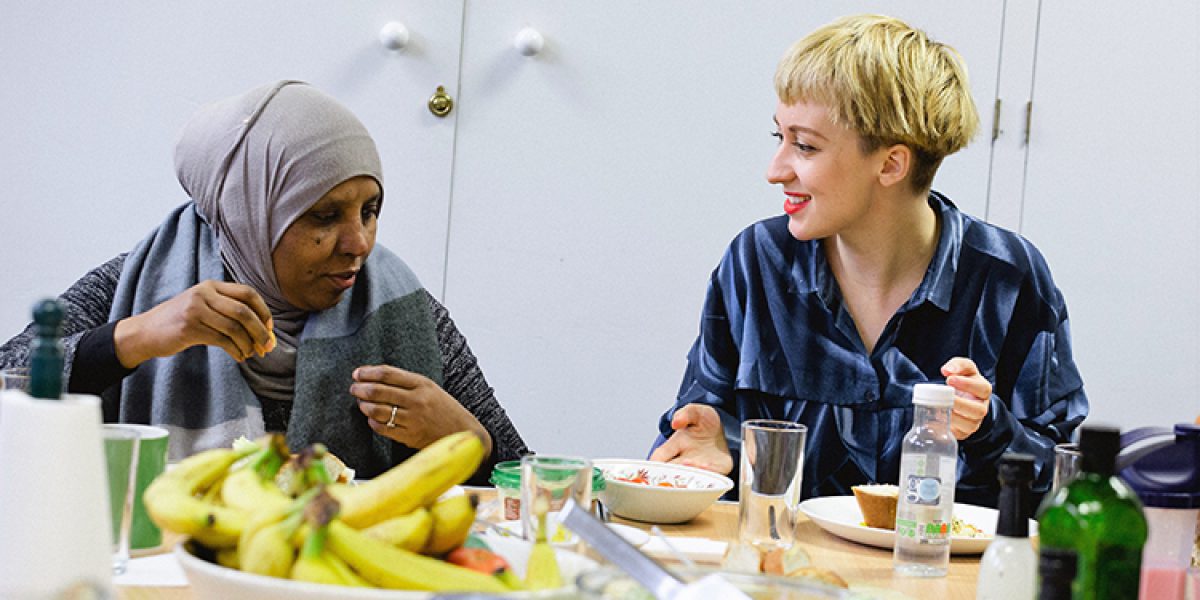 In this new 'Voices' piece, JRS UK's Communities of Hospitality Coordinator Naomi Turner reflects on the 'At Home' hosting scheme that brings people who are destitute together with a local individual or family willing to support them.
Brother Bernard Elliot SJ, who started JRS UK, once said that when a person starts to feel at home "they begin to enjoy being human." By creating environments where people feel secure, a person can feel relaxed and begin to grow and enjoy their relationships.
This quote resonates with me particularly because, sadly, a lot of the people that we work with at our centre in East London are not able to enjoy life for what it can be. The people who we meet have been cut off from any government support, including food and accommodation. Their days are often full of worry about the next appeal hearing, disappointment at refusal of their asylum applications, and, for many, a constant concern about where they are going to sleep that night.
Our January 2018 report "Out in the Cold", uncovered a widespread pattern of sporadic street homelessness among the refugees we work with. It found that 62% of participants had been street homeless within the last year, 1 in 5 for over a month, and very worryingly 36% said that they don't feel physically safe in their accommodation. It's truly unacceptable that individuals are being forced into a situation where their choices are limited to either the dangers of sleeping on the streets or the risks of unsafe accommodation.
In order to address these needs, JRS UK started 'At Home', a hosting programme that is part of the wider JRS Europe 'Communities of Hospitality' project. At Home matches up hosts and guests to give some respite to those who have been street homeless or where current living situations have broken down and people have nowhere else to turn. Hosts generously volunteer their time and open their homes to those in need. However, the relationships formed work in both ways, and we have seen hosts – as well as guests – gain hugely from the experience.
In July 2018, we held a hosts meeting, setting aside some time for prayerful reflection on what hosting really means for the individual. Two of my favourite reflections from the hosts where: "Their experience of life is beyond our experience," and "It keeps us connected to more than our own small world." Overall the feeling from hosts was how rewarding it was to be able to help someone else.
As Br. Bernard said, when a person feels at home, "Happiness breaks through, which in turn gives the power to persevere, even when material requirements are at a minimum." It is my hope that our hosting programme helps our friends to find the power to persevere and the strength to keep going with their asylum cases, and that generous hosts continue to make it possible to give some respite to those who need it.