World Book Day – Journeys of Hope: the voices of refugees
23 April 2018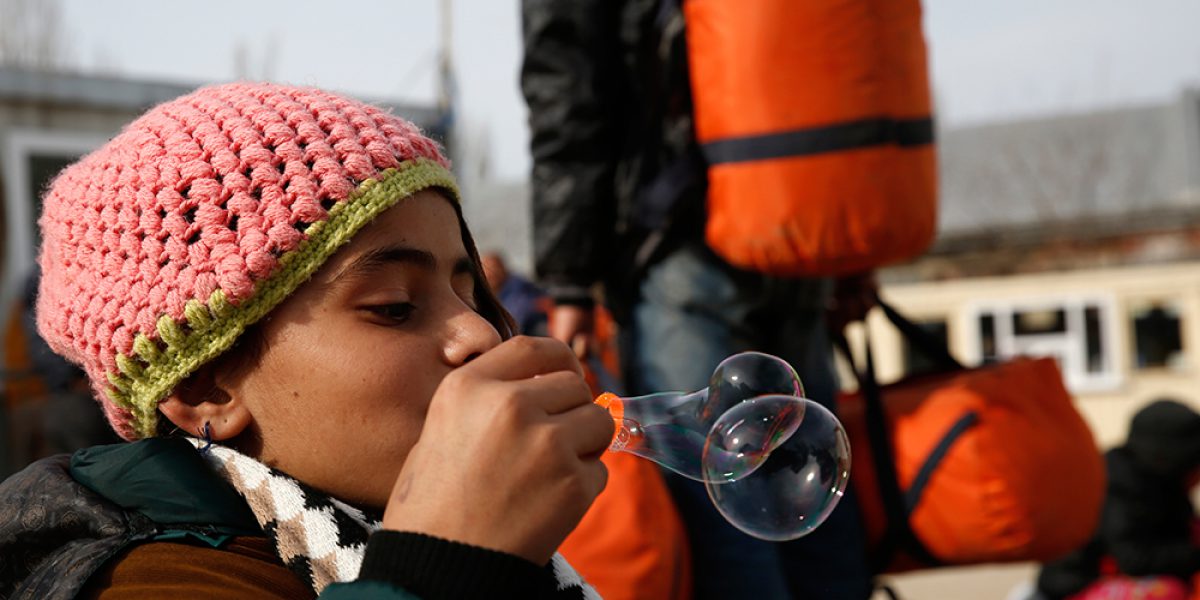 Brussels, 23 April 2018 – On this World Book Day, do not miss the opportunity to read the stories of individual refugees. Eight unique articles share the struggles, hopes and dreams of people seeking a new and safe life in Europe.
'Journeys of Hope: Stories of refugees on the road to Europe' will guide you, through the voices of refugees, along the journey taken by thousands of people forced to flee their country to reach safety in Europe.
For the latest news and publications subscribe to our newsletter here.
Journée Mondiale du Livre – Routes de l'espoir: Paroles des réfugiés en route vers l'Europe'
A l'occasion de la Journée mondiale du livre, ne manquez pas cette occasion de lire les récits des expériences personnelles de réfugiés : huit textes vous feront partager les combats, espoirs et rêves de ceux qui cherchent une vie meilleure et plus sûre en Europe.
'Routes de l'espoir: Paroles des réfugiés en route vers l'Europe' sera votre guide, par la voix de réfugiés, tout au long du voyage que des milliers d'entre eux ont dû entreprendre lorsqu'ils ont fui leur pays à la recherche de sécurité en Europe.
Pour rester au courant de l'actualité et des publications, inscrivez-vous à notre newsletter ici.
Welttag des Buches – Reisen der Hoffnung: die Stimmen der Flüchtlinge
Verpassen Sie nicht die Gelegenheit, an diesem Welttag des Buches die Geschichten einzelner Flüchtlinge zu lesen. Acht einzigartige Artikelberichten von den Kämpfen, Hoffnungen und Träumen von Menschen, die ein neues und sicheres Leben in Europa suchen.
'Reisen der Hoffnung: Geschichten von Flüchtlingen auf ihrem Weg nach Europa' wird Sie durch die Erzählung von Flüchtlingen auf die Reise von Tausenden von Menschenmitnehmen, die gezwungen sind, ihr Land zu verlassen, um in Europa in Sicherheit zu kommen.
Abonnieren Sie unseren Newsletter
hier
.
Giornata Mondiale del Libro – Viaggi di Speranza: le voci dei rifugiati
In questa Giornata Mondiale del Libro, non perdere l'occasione di leggere storie di rifugiati. Otto unici articoli raccontano difficoltá, speranze e sogni di persone alla dicerca di una vita nuova e sicura in Europa.
'Viaggi di Speranza: Storie di rifugiati in cammino verso l'Europa' ti guiderà, attraverso le voci dei rifugiati, nel viaggio intrapreso da migliaia di persone costrette a fuggire dal loro paese per raggiungere la sicurezza in Europa.
Per le ultime notizie e pubblicazioni iscriviti alla nostra newsletter qui.
Día Mundial del Libro – Viajes de Esperanza: las voces de los refugiados
Hoy, Día Mundial del Libro, no te pierdas la oportunidad de leer las historias personales de varios refugiados. Ocho artículos únicos muestran la lucha, las esperanzas y los sueños de las personas que buscan comenzar una vida segura en Europa.
'Viajes de Esperanza: Historias de refugiados camino de Europa' te guiará, a través de las voces de varios refugiados, a lo largo del camino emprendido por miles de personas obligadas a dejar su país para encontrar la seguridad en Europa.
Para
recibir nuestras últimas noticias y publicaciones suscríbete a nuestro boletín aquí.
"This book will make you live what thousands of people have experienced through their journeys to reach safety in Europe. Imagining yourself in their shoes is difficult, but this book takes you one step closer" – Jose Ignacio Garcia, JRS Europe Director.