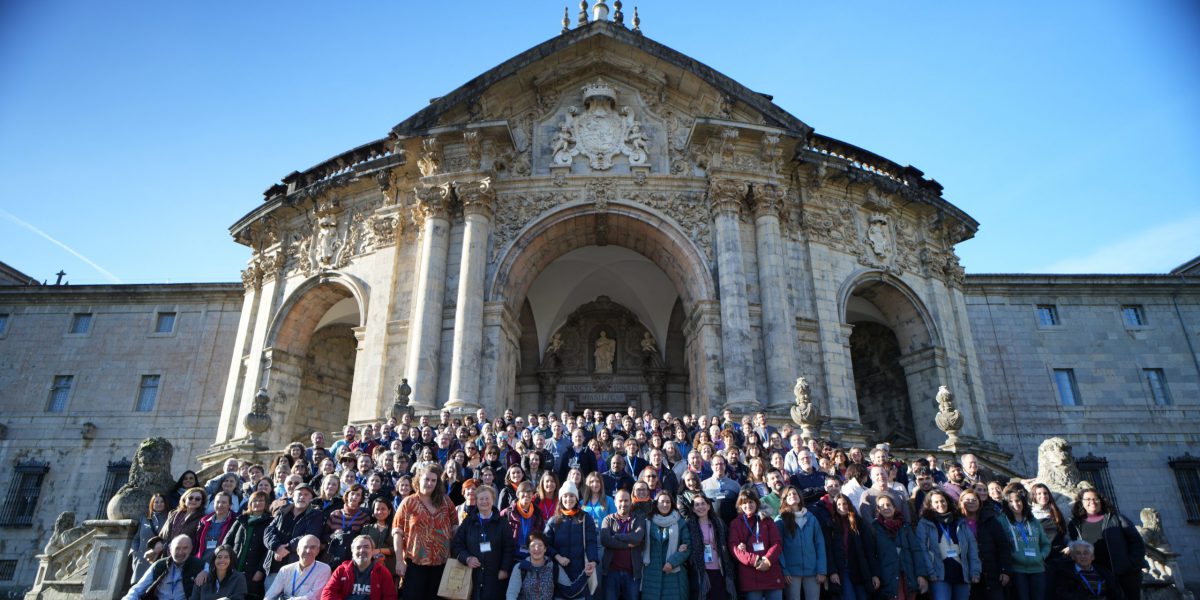 From Thursday 12 to Sunday 15 January, more than 200 people from 31 Jesuit social works and institutions from six different countries participated in the meeting of the Social Apostolate 2023, in Loyola, Spain. The activity was carried out under the motto "Tuning," ('sintonizando') symbolizing the idea of finding the tunes between works and people to strengthen the union and the common mission.
JRS Europe was invited to participate in this Social Apostolate Meeting. Our director, Alberto Ares, part of this social sector in Spain for decades had the opportunity to share these days in Loyola.
One of the priorities not only of the Society of Jesus but of the Jesuits in Spain, is the reality of migration and refuge. SJM embodies that priority in Spain and is part of our European JRS network.
Over the course of four days, the group tuned together from participation in various spaces of dialogue, dynamics, workshops, presentations, and other activities based on three main objectives: (a) Recognize ourselves as a united apostolic body; (b) dream our horizons and look to the future together; and (c) promote and update our mission based on a look at reality.
At the meeting, the new Apostolic Project and the new structure for the coming years were presented. Together they look at the reality that surrounds and challenges us, reflect on the mission process and the priorities that move social action, and foster the historical identity of the sector toward the future project that we dream of. A long way to go, and a lot of future to look forward to.
Alberto Ares described this meeting as an important milestone: "Time to thank the journey walked together; time to celebrate life, joys and failures; and time to dream together and be sowers of hope."
After the meeting, everyone returned with incredible motivation to face with hope the present and future social challenges.
More information, materials, and images of the meeting can be found here: https://www.sintonizando2023.org/