The new president of European Jesuits visited JRS Ukraine
15 September 2023
|

JRS Europe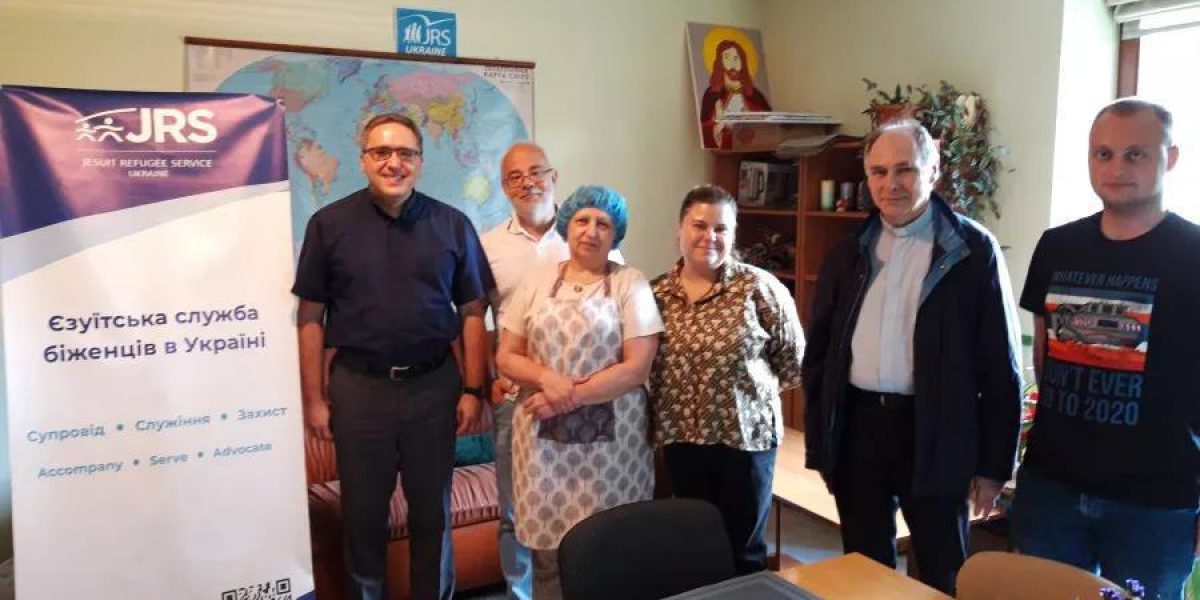 Fr. Dalibor Renić, SJ, the new President of the Jesuit Conference of European Provincials travelled to Ukraine and met with JRS Ukraine team at the start of September. This was his first visit since taking his new position at the end of August and he visited the activities of the Jesuits in Lviv, Chernivtsi and Khmelnytsky.
From September 3 to 6, 2023, Fr. Dalibor Renić, SJ together with Fr. Jarosław Paszyński, SJ, Superior of the Southern Poland Province of the Society of Jesus, visited the places where Jesuits serve: Lviv, Chernivtsi and Khmelnytsky. It is important to highlight that the Ukrainian Mission is an integral part of the Southern Poland Province of the Society of Jesus.
Father President started his visit by meeting with the Jesuits who serve in Lviv and Kiev. There he also visited two JRS Ukraine shelters in Lviv and Brzuchowice, where they had the chance to meet refugee families from different parts of Ukraine.
Since the beginning of the Russian invasion of Ukraine, the Jesuit Refugee Service has been on the frontlines of humanitarian response, working with those who have been forced to flee their homes, especially in Ukraine. Together with the Xavier Network, JRS has been coordinating the unified response from the Society of Jesus to this crisis under the project The One Proposal.
Through the One Proposal, the Society of Jesus has accompanied, served, and advocated for more than 73,000 refugees fleeing conflict in Ukraine. This response is implemented jointly with 23 JRS Country Offices, the Society of Jesus in Europe, local civil society, NGOs, and Xavier Network.
After Lviv and Brzuchowice, Father Dalibor saw intensive preparations in Chernivtsi for the opening of the "SPACE OF HOPE" project of the Jesuit Center for Spiritual and Psychological Health, Dialogue and Communication next year. The mission of "SPACE OF HOPE" is to be spiritual and psychological help for people from Ukraine who have experienced the effects of the war. It also aims to support dialogue efforts for peace, forgiveness and reconciliation.
Finally, Father Dalibor Renić SJ met with the Jesuit community in Chmielnicki, who ran a parish and a retreat house, which was transformed into a refugee shelter immediately after the beginning of the war. For the Jesuits in Ukraine, it was a special time of meeting and reflection in an atmosphere of solidarity, while for Father Dalibor it was a chance to express his support to the Jesuits and JRS teams working in Ukraine.
Original text: https://jezuici.pl/2023/09/wizyta-na-ukrainie-o-dalibora-renica-sj-nowego-prezydenta-jezuickiej-konferencji-europejskich-prowincjalow/