Syria: When hope returns – Amena's story
11 October 2017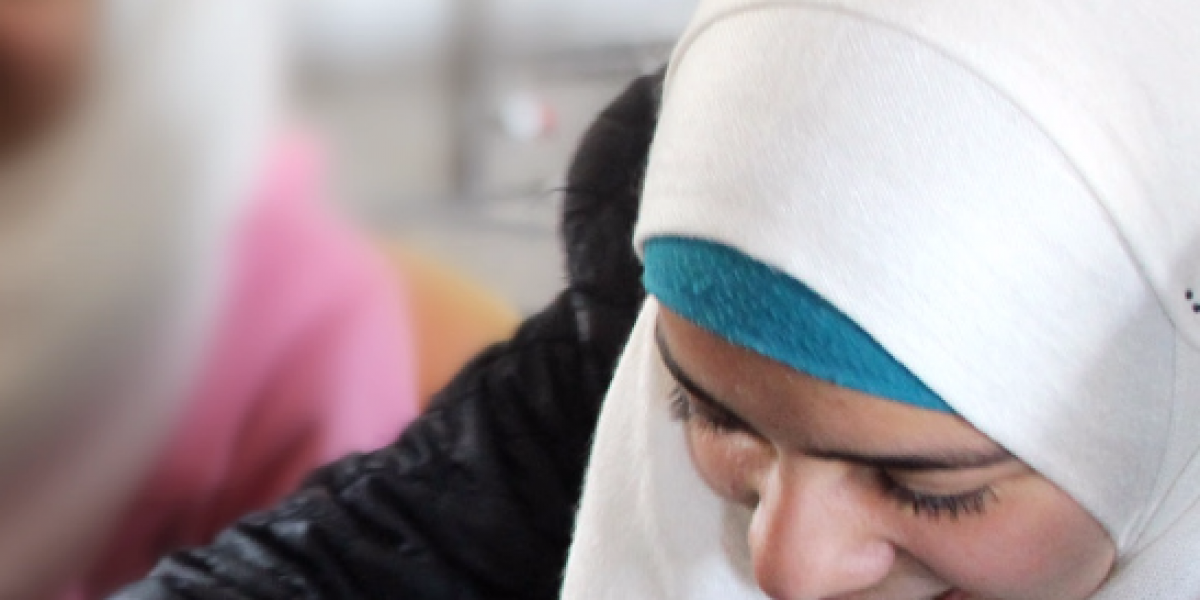 Homs, 11 September 2017 – To celebrate the Internatinal Day of the Girl Child, we share the story of Amena, a thirteen-year old girl. She is typical of so many other children her age and younger, who belong to what is regarded as a "lost generation". These children have been living in the midst of violence: having to flee from one place to another, and seeking safety and security. Deprived of their childhood, they tend to become reclusive and aggressive, shunning the normal spontaneity of children who are raised in a different environment.
Amena was born and brought up in the old city of Homs. The escalating violence forced Amena, her parents, and two sisters (one younger and another older) to flee. They lived in Darayya in rural Damascus, in Wadi Barada (in a one-room tenement belonging to their grandfather), and in many other places: they were fugitives in fear.

When things got a bit better in Homs they decided to return home, only to find, as Amena says, "We had to move at least twenty times again, from one place to another. When we finally returned to our original home it had been completely burned down and destroyed ". But they had absolutely no choice; the family just went back to live there. The condition of their house was horrible: no doors or windows, and no access to electricity or water. The neighbourhood was abandoned.

A major concern for Amena's mother was the education of her three daughters. The war had interrupted their schooling, and the continual suffering had a negative impact on Amena, who had become violent and withdrawn; she hardly smiled or interacted with others.

The JRS Centre in the old city soon became a refuge of hope. Their mother enrolled Amena and another of her daughters there. It was difficult for Amena at the beginning: she refused to mix with others, as she had become a lost child who preferred isolation to other children.

The social worker gradually and gently reached out to her. The child protection programme and other activities were also instrumental in helping Amena regain her self-esteem. Love and laughter came back into her life. On her transformation Amena says, "We have suffered much and we were also discriminated against in the schools, but here at the JRS Centre we are all brothers and sisters. They love us, and we love them all".

Amena's mother is unable to hide her joy and gratitude to the staff for all that they have done for Amena and her eldest daughter, who was able to pass her exam in spite of having partial vision. "All we ask for is the safety of our children, and you at JRS have provided this. You have warmly welcomed us and you have accompanied us", she says effusively. "Above all, you have returned to me my Amena, the lovely girl that I used to know".

As for Amena, she dreams of a bright future, and her joy and laughter is contagious. Amena now exudes optimism in every activity in which she participates: she symbolizes the return of hope.

*Name changed to protect identity