Syria, nine years of conflict: "Life under war is inhuman"
15 March 2020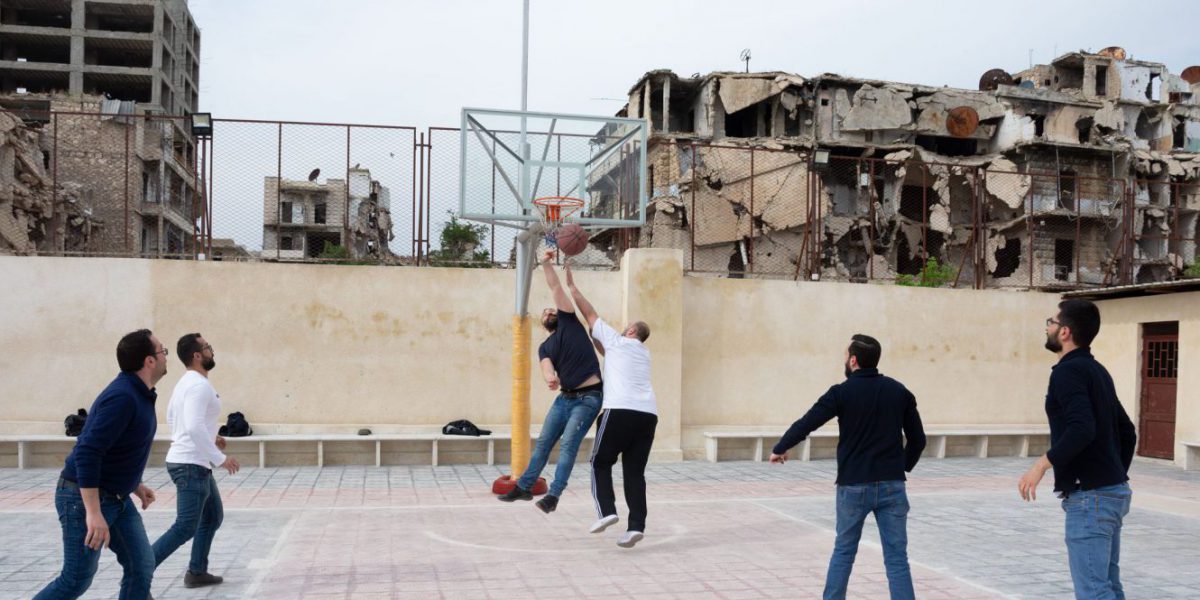 ome, 15 March 2020 – "As a doctor I can say with assurance: life under war was inhumane." – Syrian Doctor, JRS Staff Member.
The Jesuit Refugee Service (JRS) marks, with sadness, the ninth anniversary of the conflict in Syria. We remain committed to our mission to accompany those who have been displaced by this conflict in Syria and in the surrounding countries.
JRS has been responding to the emergency crisis in and around Syria since 2011, witnessing firsthand the extent of the suffering of the forcibly displaced people. We continue to accompany the displaced people of this region with programmes in education, psycho-social support, livelihoods training, and emergency aid.
JRS is deeply concerned by the initiation of new hostilities in Syria and the human impact this will have. JRS urges all policy makers to consider the impact of decisions upon the people of Syria who have already endured protracted suffering. Additional violence and displacement do not serve the long term good of Syria or the region.
"The area I lived was one of the most dangerous ares of Aleppo during the war. We went through so many bombardments that it becamme our normal life". – JRS SYRIA
JRS calls for the immediate suspension of all hostilities and the protection of civilians. JRS also urges all parties to ensure safe access to civilians and IDPs by humanitarian organisations.
As we mark this anniversary, JRS invites all people of good will to join us in the work of peace and reconciliation in Syria.
"Never let the difficulties to be a tent you live in, but a cloud that passes and sometimes rains with what is good to you". – JRS SYRIA
The article was first published by JRS International