Strengthening our mission in times of COVID-19: JRS Europe Regional Coordination Meeting
30 April 2020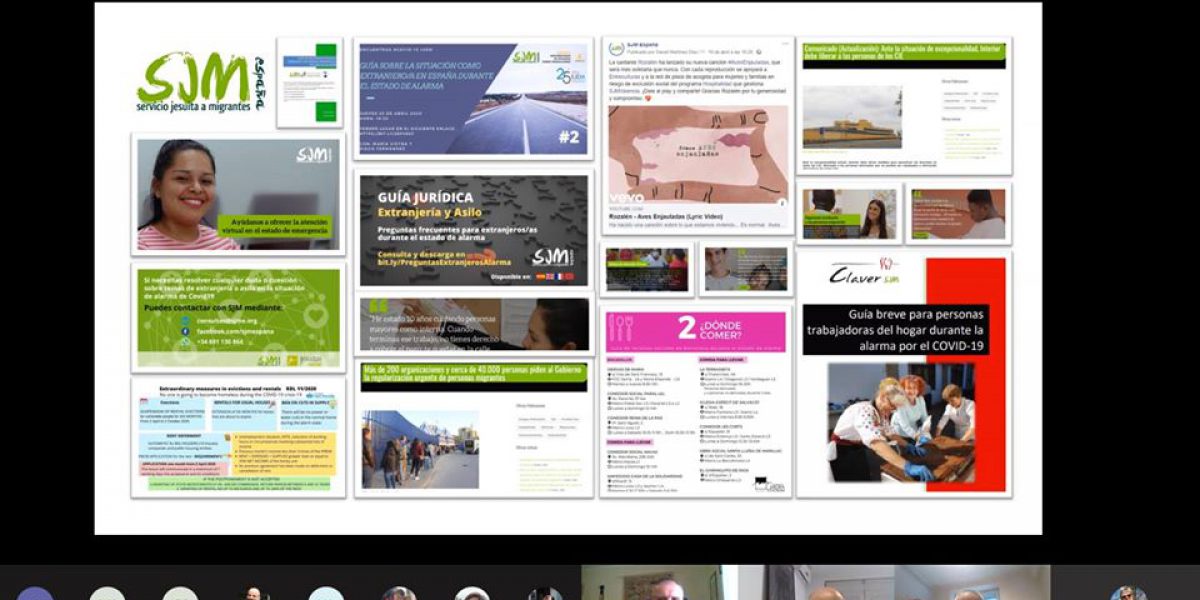 Brussels, 30 April 2020 – Today the JRS Europe team along with national directors of 22 JRS Offices around Europe, held its first virtual Regional Coordination Meeting (RCM). Typically, the reunion is held for two days twice a year, once in Brussels and once in another country in which JRS is present, however given the current travel and health directives provided by authorities during the Covid-19 pandemic we organised our activities online.
Nevertheless, even with extremely unique challenges, the objective is to come together for reinforcing regional cooperation and strengthening synergies to best fulfil our mission to accompany, serve, and advocate on matters relating to refugees and other forcibly displaced people. JRS offices around Europe have been innovative enough to create new communications channels, mobilise networks, and a continuation of strong teleworking.
"We go through unknown times, this makes our answers have an important degree of uncertainty as well. However, our worst action at the moment is to make no errors. To do nothing. That is why we need to listen to each other, learn from each other and to move forward with humility," said JRS Europe director Jose Ignacio Garcia SJ.
Each country office was asked to share key updates. Discussions centered around emergency response, challenges for the teams, communication strategies, environmental engagement, and the resume of activities for offices around Europe.
JRS Europe's staff members presented their work in their respective areas: programmes, advocacy, communications and fundraising. In the last weeks, the team has supported JRS country offices in their response to COVID-19, and JRS Europe has continued advocating for the rights of refugees during these difficult times.