Stories from immigration detention and reception of asylum seekers in Covid-19 times
11 May 2021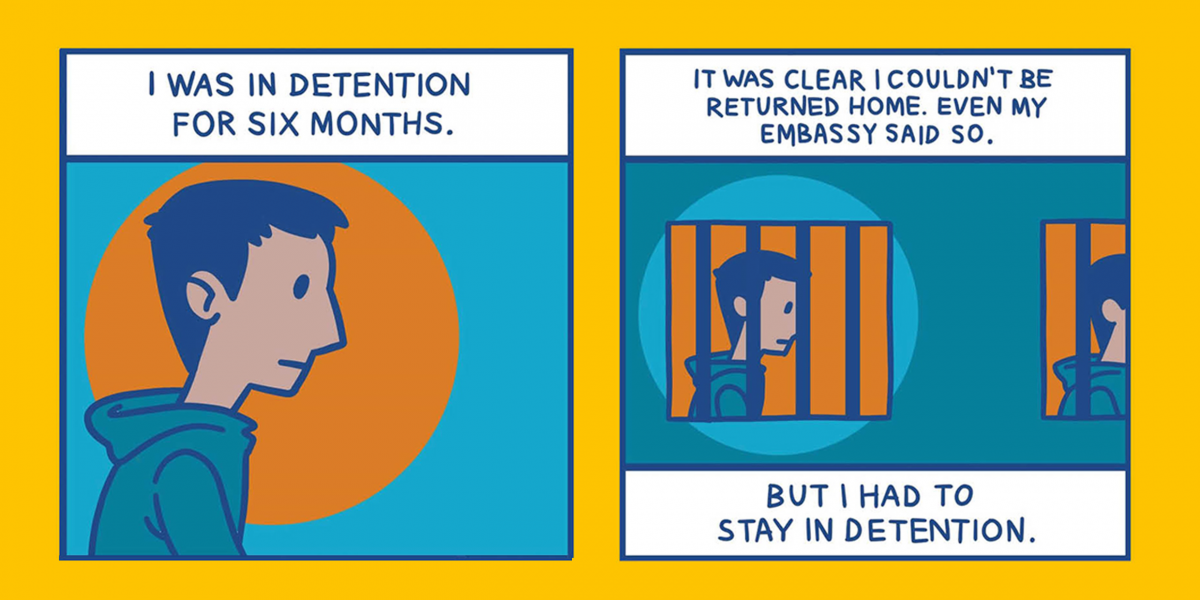 'Stories from immigration detention and reception of asylum seekers in Covid-19 times' presents the findings and recommendations of JRS Europe's reports on the impact on Covid-19 on immigration detention and asylum reception through first-hand accounts from forced migrants who lived through these situations, as well as JRS staff members and volunteers who listened to the testimonies.
The collection of factsheets lays out the facts in a format that is easy to read and digest, can be used to quickly inform someone of the reality of homelessness and destitution caused by improper reception policies, or the toll isolation is taking on migrants in detention centres.
The reports and the fact-sheets are the results of the work of JRS Europe and its partners in nine countries (Belgium, France, Germany, Ireland, Italy, Malta, Portugal, Romania, Spain) within the framework of the project 'Learning from Covid-19 Pandemic for a more protective Common European Asylum System'.
Detention stories
Factsheet: Unlawfully Imprisoned
Factsheet: Increased Isolation
Factsheet: Disconnected from the Outside World
Factsheet: Increased Anxiety and Uncertainties
Factsheet: Released Onto the Streets
Factsheet: Locked In with the Virus
Reception stories
Factsheet: Accessing Reception
Factsheet: Evicted During a Pandemic
Factsheet: Accompaniment and Covid
Factsheet: Confined in a Crowd